Located just a few stations away from rowdy Ikebukuro, Ekoda is a quiet but hip residential neighbourhood on the border of Nakano and Nerima wards. Although the area around the station has become rather stylish and polished in recent years, the backstreets are still cluttered with old shops, eateries and 'snack' bars, while the presence of Nihon University's College of Art (Nichigei, one of Japan's top art schools) and two other universities adds a creative, youthful vibe. This is not to say that Ekoda is your typical college town – although cheap izakayas and other 'student services' do exist, they far from dominate the cityscape, and even the campus areas are far less hectic than you might expect.
This calm, however, obscures Ekoda's dramatic history. The most famous incident to take place here is probably the 15th-century battle in which samurai Ota Dokan's troops defeated the rival Toshima clan, eventually establishing supremacy over Musashi Province (present-day Tokyo and surroundings). As for a more recent example, get this: what is now Egota-no-Mori Park used to be the site of the infamous Nakano Hospital, a complex that went through use as a sanatorium and a military hospital before getting shut down in the 1990s. Proponents of the supernatural apparently now describe the park as one of the top spots for ghost-spotting in Tokyo.
To get in, take the Seibu Ikebukuro line to Ekoda Station or ride the Oedo subway line all the way to Shin-Egota Station. This guide will point you in the direction of Ekoda's best sights, shops and restaurants.


Munch on a sandwich at Parlour Ekoda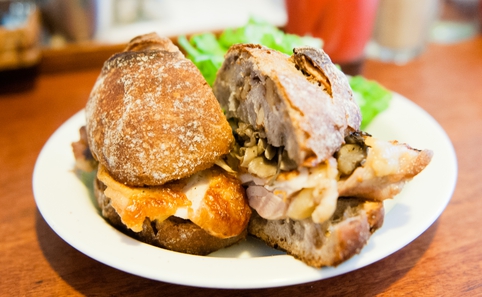 It isn't easy to find, but this tiny bakery and café is well worth looking for. The excellent bread is reason enough to stop by, with up to a dozen kinds, including raisin bread, whole wheat toast and quiche, on offer every day. If you'd like to try before you buy, sit down and order the toast set: five varieties of toast are served with salad and a choice of drink for under ¥800, making for a fun tasting experience. On the other hand, their superb sandwiches are highly recommended for those looking for a full-on meal. Thanks to @shitamachi66 for the suggestion!
Climb a miniature Mount Fuji at Asama Shrine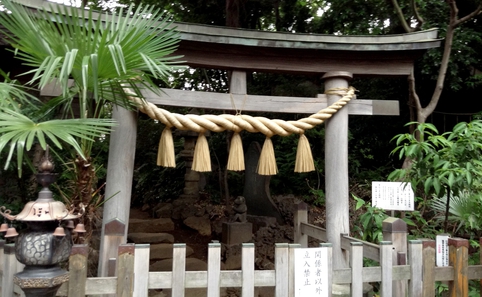 Found right outside of Ekoda Station's north exit, this small and quiet shrine bathes in the shade of a pair of massive zelkovas, but isn't very interesting in its own right. What makes it worth seeking out is the Fujizuka mound behind the main building: first built in the 1830s, this lush 8m hill is one of the biggest among Tokyo's many miniature versions of the great peak, is partially covered with hardened lava and rocks from the real Fuji, and opens up for visitors only three times a year. Climb it on the first three days of January, on July 1, or during the second weekend of September.
Stuff your face the Israeli way at Shamaim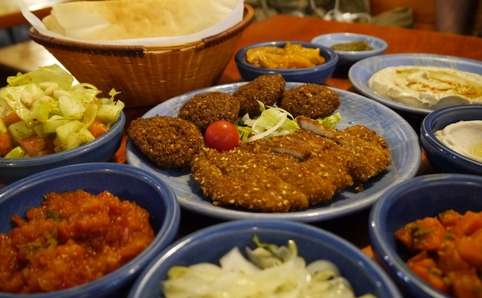 This has got to be one of the best dinner deals in all of Tokyo: Shamaim's all-you-can-eat course gets you a generous spread of hummus, falafel, schnitzel, chicken shishlik kebab, pita bread, soup and a variety of small dishes for a wallet-friendly ¥2,400 per person. If you've had enough meat for a while, go for the vegetarian version, which is still guaranteed to provide more than enough goodness for one night. You can usually sneak in right away on weekday evenings, but reservations are recommended for the weekends. Thanks to Tokyoleesa for the suggestion!
Go grocery shopping at Ekoda Market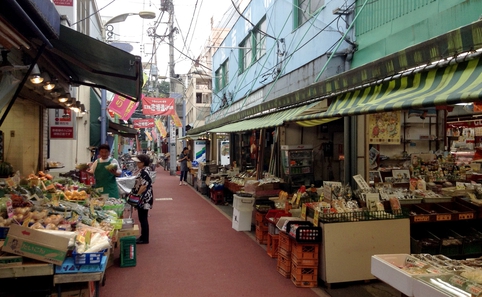 A couple of narrow streets close to the Seibu railway tracks host this collection of shops selling fresh produce, fish, meat and clothing much in the same way as they have been for decades. The surrounding area may have been cleaned up and redeveloped, but these alleyways still retain an authentic downtown vibe, despite now also hosting a chain supermarket and a couple of fast food eateries. The market is at its busiest in the mornings and on weekends, but can seem rather dead during weekday afternoons.
Slurp up reggae ramen at Yahman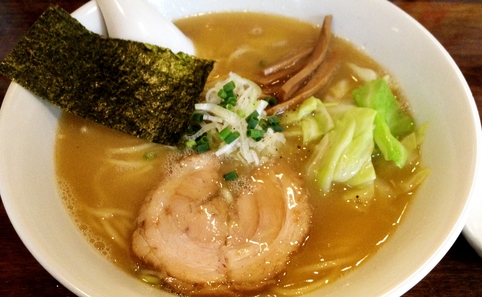 Step through the door of this smallish joint and you'll be greeted by Jamaican flags, reggae paraphernalia and Bob Marley tunes – Yahman combines a laid-back Rasta lifestyle with additive-free ramen (or rahmen, as they call it) and tsukemen. Their noodles are served in a thick, flavourful soup and can be adjusted for spiciness all the way up to yaba-kara ('damn hot'). A seriously wholesome experience, mon. Thanks to @shitamachi66 for the suggestion!
Forget the world at Très Bon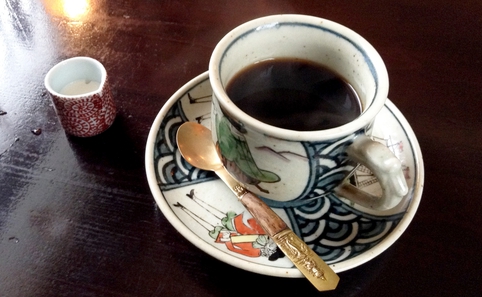 Never mind the location (right above a Seven-Eleven) – you'll forget you're in Tokyo as soon as you enter this speciality coffee shop, run by a fellow who looks like he could just as well be serving his drip brews in 18th-century Vienna. The menu is a long list of coffee and very little else, starting from the standard cup to the exclusive 'Grand Café'. We liked the Kilimanjaro, a flavourful but soft variety with just the right amount of bitterness.
See the art of the future at the Nichigei Museum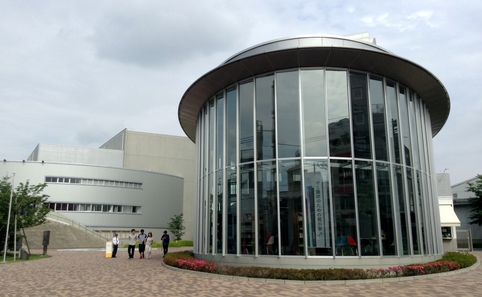 Visiting this renowned art college is an essential part of any Ekoda tour, as the university's museum and galleries always host interesting exhibits, with themes ranging from manga history to architecture and contemporary painting. The third-floor museum is where you'll find special exhibitions, while the galleries by the entrance display mostly student art and seminar works. Student-produced magazines and leaflets can be picked up for free.
Study the spirits at Kamakura Saketen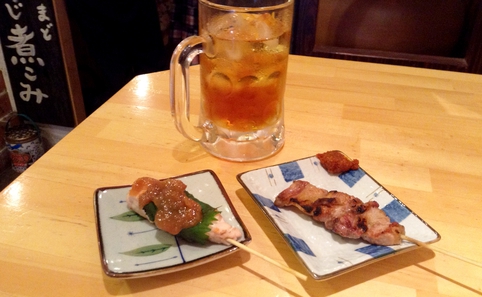 A hip tachinomi (standing-only bar) joint on the south side of Ekoda Station, Kamakura is where students sip shochu side by side with neighbourhood old-timers and chow down yakitori skewers at a rapid pace. A wide variety of grilled meat options are always available, but the daily specials are where it really is at: they regularly stock superb seafood, and the 'shochu of the day' is a great way to start exploring the world of this recently trendy distilled beverage. Thanks to @shitamachi66 for the suggestion!
Scoop up some old mags at Gin no Saji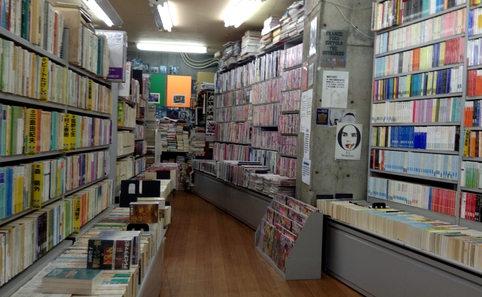 The area is home to several shops specialising in second-hand books, with many of them selling highly obscure stuff that probably appeals mostly to hardcore bibliophiles. Catering to the more casual reader, Gin no Saji boasts an impressive collection of back issues for Japanese weekly magazines, as well as humorous tomes proclaiming to dig deep into 'historical mysteries' and the like. You'll rarely have to fork out more than a couple hundred yen for any given item. Thanks to EGN for the suggestion!
Down a drink at Ekoda Konpa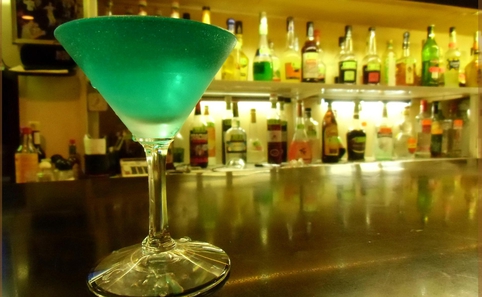 Everyone in the neighbourhood knows the place, but very few actually seem to have been inside: understandable, as this unabashedly retro bar looks rather uninviting from the street. However, if you're brave enough to take the stairs and enter, you'll be treated to punchy drinks and some friendly chatter by the proprietors, who tirelessly man the twin counters and constantly look far busier than they actually are. Experienced boozehounds should order the Ekoda-no-yoru ('Ekoda Nights'), a treacherous rum-based concoction clocking in at around 60% ABV. Thanks to Finding Out for the suggestion!