Sitting pretty in the middle of Ota Ward on Tokyo's southeastern side, Kamata may not be much to look at today. The jumble of shopping arcades and cheap izakayas hardly differs from that of any other suburb, but this nondescript surface hides a wealth of history, interesting stores and excellent restaurants. In fact, Kamata once enjoyed a trend-setting status similar to that of Harajuku or Shibuya today: before the war, the area was known as a film town, hosting the famed Shochiku studios (where the young Yasujiro Ozu got his first directing opportunity) and acquiring a reputation as the place from where fashion fads spread to the rest of the city.
The studios moved elsewhere in the latter part of the 1930s, and Kamata never regained its former glory. Nevertheless, it rose to a different kind of prominence during the post-war decades, when the many small-scale factories in Ota became crucial parts suppliers for Japan's industrial giants, and commercial activity centred on Kamata again. Today, the 'hood is known for its vibrant shopping (including crafts giant Yuzawaya's main store), public bathhouses, and easy access to Haneda Airport.
You can take the Keihin-Tohoku line from Shinagawa to get in, but we recommend starting off at Nishi-Magome Station, the southernmost point of the Tokyo subway system, and then making your way east either by foot or by taking the charming Tokyu Ikegami line train from Ikegami Station.



Start your day at Ikegami Honmonji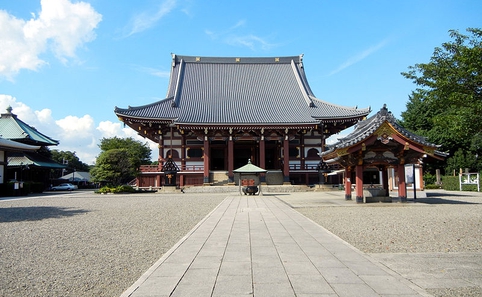 Standing on a lush hill and rising high above the buildings around Ikegami Station, this imposing temple is built on the site where Nichiren, founder of the Buddhist sect of the same name, is said to have died. Climb the stone stairs from the south and you'll arrive at the entrance of the enormous and beautiful main building. Also, don't forget to check out the five-storey pagoda, a survivor of the World War II bombings and the oldest of its kind in the Kanto region. The best part is that there are usually no crowds here, even on weekends.
Shop till you drop at Granduo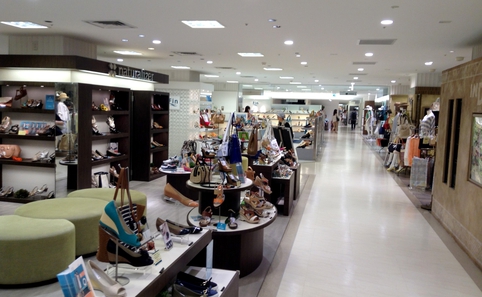 Sure, it's a station mall, but Kamata's landmark is one of the better-designed shopping complexes out there, with two interconnected buildings hosting everything from an above-average Yurindo bookstore to familiar brand shops like Muji and Uniqlo. Serious shoppers can spend most of the day here, especially since there's a nice selection of restaurants and cafés in both towers. However, for a more down-to-earth and local retail experience, try the many shopping arcades reaching westward from the station entrance.
Taste additive-free ramen at Zoot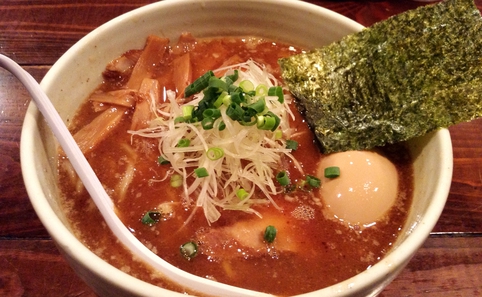 Kamata's got more than its fair share of good ramen shops, but if you're only visiting one, let it be Zoot. Specialising in simple, strongly flavoured ramen and tsukemen, this fine corner shop is best known for its standard 'double (tonkotsu- and seafood-based) soup' bowls – no frills, rather salty, but perfect as a post-party filler or a quick meal on the way home from a hard day's work. The fatty chashu pork toppings are a particular highlight. Thanks to @shitamachi66 for the suggestion!
Soak in the black water at Nu Land Sagami-yu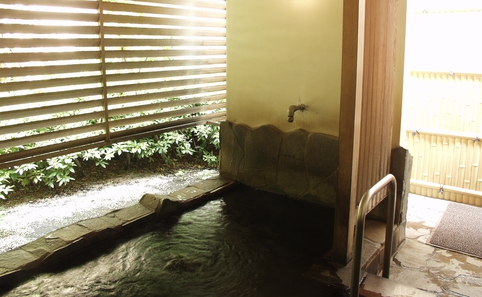 Ota Ward is famous for its kuro-yu (black water, supposedly great for the skin) natural hot springs, and there's quite a few public bath establishments in and around Kamata. This one is best accessed from Zoshiki Station, but is well worth the short trip: with a restaurant, karaoke room, massage service and rooftop garden, in addition to the supremely relaxing baths, Nu Land takes top honours. If you prefer a spot closer to Kamata, try the comfy Kaisei-yu.
Bite into healthy pork at Aoki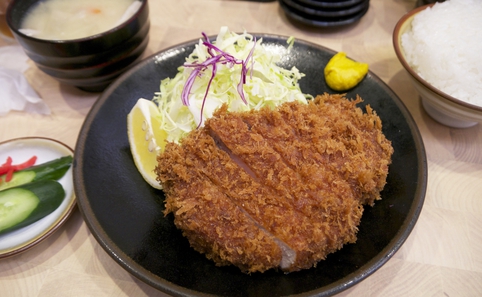 Aoki is a local favourite, and it's easy to understand why: serving reasonably priced, high-quality tonkatsu (pork cutlet) made from SPF (specific pathogen-free) pork sourced directly from Chiba's Tonosho, the place attracts hungry residents whenever it's open. You'll have to queue at lunchtime, but go around 5pm on a weekday and you're almost assured of a seat right away. Those particular about their salt may enjoy choosing from the nine-flavour selection here, which includes salt from Mongolia and Kiribati. Thanks to @shitamachi66 for the suggestion!
Catch a fresh flick at the nostalgic Theatre Kamata
Practically all that remains of Kamata's illustrious past as a film town and trend-setting area is this old-school movie theatre, which first opened its doors in 1964. Dedicated to showing both Japanese classics and the latest domestic hits, Theatre Kamata boasts two screens, comfy seating, stylish balconies and a very retro atmosphere. Find it on the fourth floor of a slightly run-down building that also houses a supermarket and a 100-yen shop, and note that practically none of the films shown here have English subtitles.
Pick up some chicken for the road at Torikyu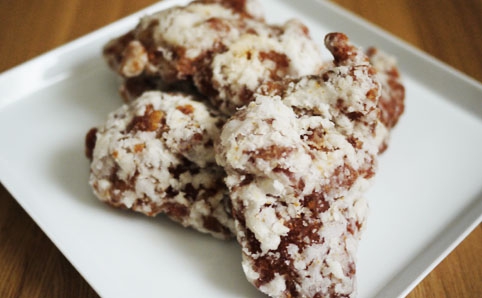 Serving local carnivores since 1928, Torikyu is a Kamata institution that offers some of the best karaage (fried chicken pieces) in all of Tokyo. Crispy on the outside and juicy soft on the inside, these calorie bombs provide enough energy to raise you from even the deepest afternoon slump. The shop is located a quick walk from the station and is easy enough to find, but note that it closes as soon as the day's stock runs out (which tends to be before the official closing time of 6pm). Thanks to Aoki for the suggestion!
Take a breather with Godzilla at Tire Park
Japan's favourite monster takes many forms, but this tire version has to be one of the coolest: watching over the railside Nishirokugo Park, better known as Tire Park, Kamata's blue-gloved Godzilla is a local legend. Other notable tire-built creations here include a robot and a rocket, while kids (and playful adults) will enjoy the steep slides and obstacle courses scattered around the area. Getting there requires a good 20-minute walk along the Tokaido tracks from Kamata Station.
Snack on crispy 'winged gyoza' at Hoanyon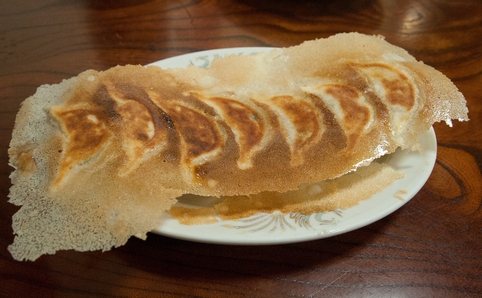 Kamata's most homely (and popular) Chinese restaurant specialises in jiaozi dumplings, which are available both sui-gyoza (served with soup) style and as hanetsuki, i.e. extra crispy and equipped with flour 'wings'. The latter is something of a local speciality, having spawned several imitations and earned countless mentions on TV gourmet shows. Available at both lunch and dinner, Hoanyon's 'wings' are an essential part of any Kamata eating tour.
Stock up on Vietnamese goodies at Fukuyama Shoten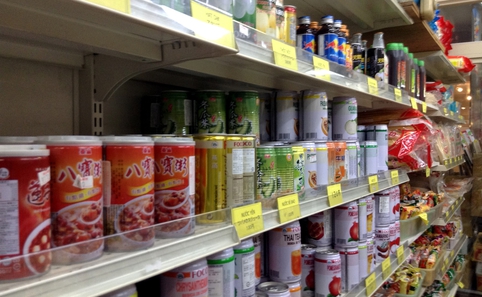 Didn't manage to snag a table at the excellent My-Le on the other side of the station? Make your own Vietnamese food with the ingredients found at this humble but well-stocked shop, located a few minutes' walk from the station inside the Sunrise shopping arcade. The spice and sauce selection is particularly impressive, while tropical juices and sodas are also well represented. A significant portion of the customers here are Vietnamese, so you're guaranteed to get the good stuff at fair prices. Thanks to Bill K for the suggestion!