Noisy college town, ramen shop 'battleground' and nondescript transport hub – the funny-sounding Takadanobaba is all of these things, but it's also the birthplace of Natsume Soseki, one of modern Japan's most celebrated novelists, the site of a legendary samurai duel, and home to a considerable Southeast Asian population. Cheap izakayas and other services geared toward students dominate the cityscape and receive a constant stream of customers not only from the famed Waseda, one of Japan's elite universities, but also from the many vocational schools and smaller universities located in the area.
The curious place name means 'Takada's horse grounds', after an actual riding site found here in Edo times, and residents continue to uphold tradition with yabusame (horseback archery) demonstrations held every October in a local park. As for the above-mentioned samurai duel, it took place in 1694 and ended in victory for Horibe Yasube, a warrior who years later joined 46 other men in avenging their dead master in an act that came to be immortalised in the legend of the forty-seven Ronin.
Take either the Yamanote, Seibu-Shinjuku or Tozai line to get in, note the Astro Boy anime theme song played before Yamanote trains depart the station, and start discovering Baba's hidden highlights.



Enjoy Shan specialities at Nong Inlay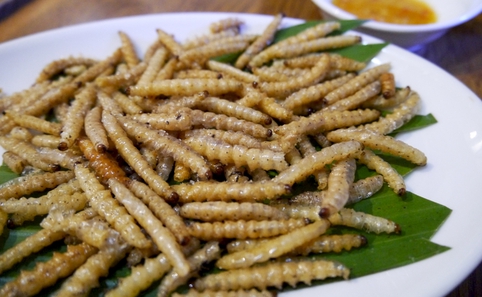 Exotic delicacies are the attraction at this long-running restaurant offering traditional food eaten by the Shan people of Burma. The tofu soba, served with chickpea-made curd and topped with sesame seeds and peanuts, is a unique dish that tends to invoke mixed reactions, but really brave foodies can go even further with the fried bamboo worm (takemushi) platter. These cuties have a vaguely coconut-like, salty taste and go nicely with a cold Myanmar-brand beer. They're also rich in protein and minerals, mind you.
Escape into the jazz world at Milestone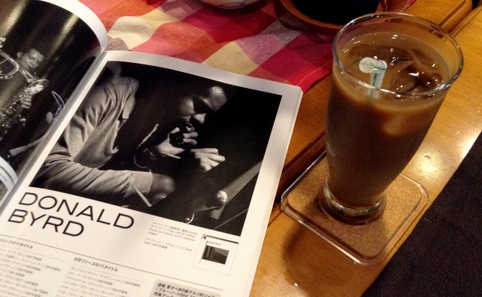 This sleepy café on the east side of the station is perfect for spending a few lazy hours poring over jazz books, magazines or some manga. You'll always hear classic tunes from the likes of Miles Davis and Duke Ellington here, and you'll also be sure to spot fellow jazz lovers quietly enjoying the music while sipping on some coffee. The atmosphere is almost religiously still (so much so that the owner fell asleep during our visit), and lively conversation is not exactly encouraged. Thanks to @mrokjazztokyo for the suggestion!
Get married in a fake cathedral at Celes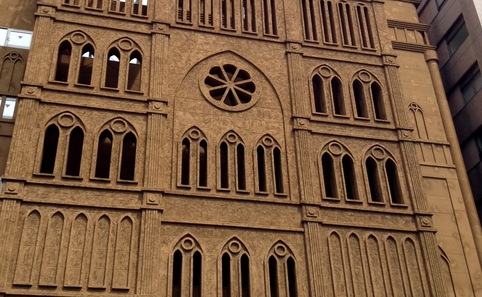 You won't be able to miss it – this 'cathedral' sticks out like a sore thumb among the low buildings just off Waseda-dori on the east side of the station. The interesting thing is that although the structure looks just like a real church, it's actually the base for an entirely commercial wedding service provider and hosts a replica of a 'medieval' chapel, a banquet hall and everything else one needs for a true 'European Taste' wedding, complete with faux priests, a string quartet and carillon playing. Thanks to @shitamachi66 for the suggestion!
Beat the heat at Tawan Thai
Southeast Asian restaurants are everywhere in Takadanobaba, and Thai places make up the majority of them. Those looking for a spicy, filling and affordable meal will find satisfaction at this second-floor joint where the tom yam kung is fiery, lunch set portions are mighty, and local Thai people make up a significant portion of the customers. The interior isn't exactly what you'd call classy, but there's no faulting the flavours and the friendly service.
Grab a Vietnamese sandwich…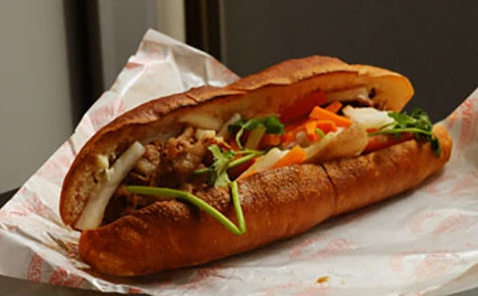 No time to sit down for lunch? Pick up a bánh mì sandwich at this retro shop just outside of the station, where standard-sized subs go for ¥550 and the mini version sets you back ¥350. The bread is on the firm side, and available ingredients range from roast beef to ham and liver paste, making for a fresh and tasty combination whatever your choice. Note that waiting times tend to vary considerably, and that some fillings may run out before closing time.
…and climb an urban mountain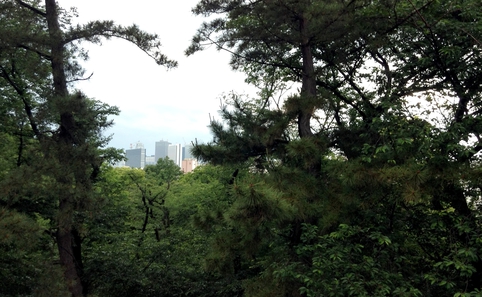 Head over to the eastern section of Toyama Park and you'll come across Mount Hakone, the highest peak inside the Yamanote loop. With the summit rising 44.6 metres above sea level, this isn't exactly a demanding climb, but you'll be able to spot the Shinjuku skyline between the trees once you reach the top. The place is especially beautiful during cherry blossom season, when sakura flowers appear to form pink clouds around the hill. You can even get a diploma certifying that you reached the peak – just visit the park's Okubo side service centre (at 3-5-1 Okubo, Shinjuku-ku) to pick it up.
Bite into a juicy burger at Homeys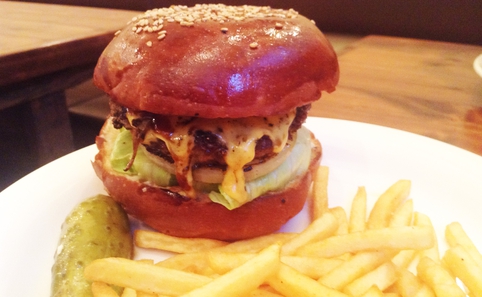 This small but friendly neighbourhood diner serves everything from nachos to chilli, but the superb burgers are the real draw: try the mushroom and cheese version, which comes topped with delicious 'shrooms stir-fried in ample barbecue sauce, as well as fine cheddar and crispy lettuce. The expertly cooked patty is slightly on the thin side, but nicely flavoured and never too light. Mojitos and American bottled beers like Blue Moon are popular drink choices, but we prefer the awesome vanilla shakes. Thanks to William Duncan for the suggestion!
Swig a Belgian brew at 16's Stairing Steps Case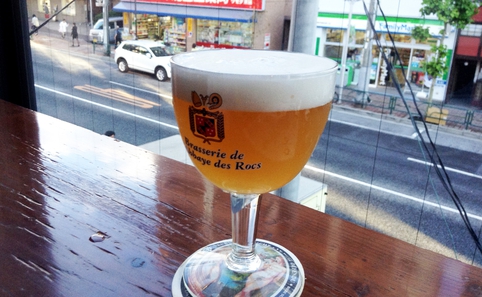 Located right on top of the above-mentioned Homeys, this confoundingly named beer bar overlooks Waseda-dori and specialises in Belgian product. Around six beers are on tap at any given time, with the selection including everything from rarities like McChouffe, a strong dark ale, to more standard choices like Chimay Rouge, while the impressive bottle selection is also fun to check out. Guest beers from local heavyweights like Baird are available, while those playing it safe can go for Kirin's Heartland. Thanks to @SecondUtensil for the suggestion!
Practice your pirouettes at Citizen Plaza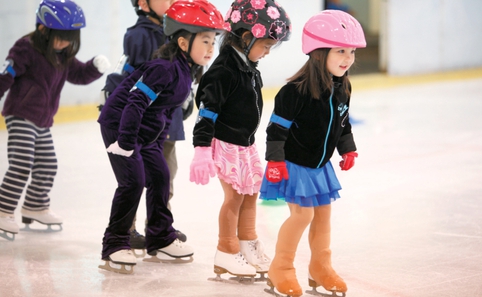 Escape the summer heat and hone your ice skating skills at this international competition-sized rink that's open to the public year-round and practically every day. If you'd rather stay out of the cold altogether, the same building also hosts a 40-lane bowling alley, dance studios and an indoor golf range, where you can perfect both swings and putts before challenging your friends to a round at one of the pristine courses outside of the city.
Sample superb sake at Manaita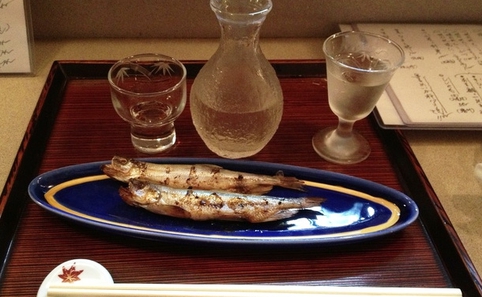 Izakayas are dime a dozen in Takadanobaba, but Manaita is a different breed. Housed in a building that's seen its best years and with space for maybe 10 patrons, it may not be much to look at, but appearances can be deceptive: this is heaven for nihonshu lovers, with quality sake from top brands like Kaiun and Akishika always available. The real treasure here, however, is the food: handmade udon, fresh fish and various cheese dishes are just the beginning. Sake beginners will appreciate the owner-chef's expert guidance. Thanks to @shitamachi66 for the suggestion!