We say Tokyo, you say…good coffee? Once considered a virtual dark roast wasteland, our metropolis has seen the so-called 'third wave' coffee movement sweep over the city with force since 2010 or so, with dozens of excellent speciality shops opening and the recognition of coffee as a craft spreading like wildfire. Single-origin beans are widely available, small roasters are gaining ground, and more and more café owners are getting used to manoeuvring high-tech espresso machines. Follow us on a tour of some of the city's finest joints, including a few golden oldies that tenaciously kept the flag flying for good coffee long before anyone had even thought it could become trendy.
Café de l'Ambre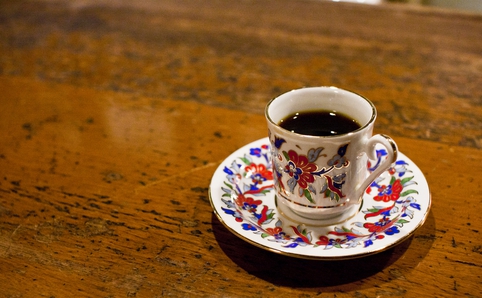 A true Ginza classic, Café de l'Ambre has been in business since 1948 and exudes a quirky retro vibe: the coffee is prepared behind a wide bar counter, manned by three or more focused-looking craftsmen, the lighting is pleasantly subtle, and the worn-down interior makes for a striking contrast with the glittering boutiques along nearby Chuo-dori. Centenarian owner Ichiro Sekiguchi is no longer seen around the shop much but his attention to detail lives on, along with the vintage bean selection that includes a batch harvested in Colombia way back in 1954.
Amameria Espresso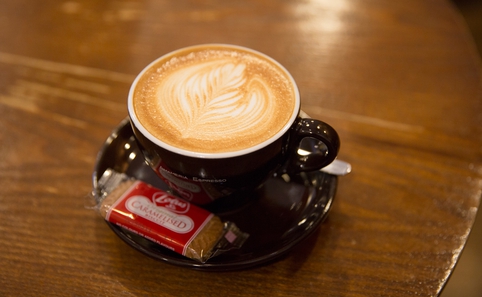 Located on the ground floor of an apartment building close to Musashi-Koyama Station, some way off the beaten track, certified cupping judge Toshiaki Ishii's stylish neighbourhood shop merits a trip all by itself. Choose from around half a dozen single-origin beans for your AeroPressed cup of Joe – far from a vanity stunt, the method actually does make a difference for bringing out the full aroma of the beans. We also like their impeccably friendly service and the chill atmosphere enjoyed by everyone from local hipsters to senior citizens, as well as the fact that Amameria upholds a strict non-smoking policy.
Obscura Coffee Roasters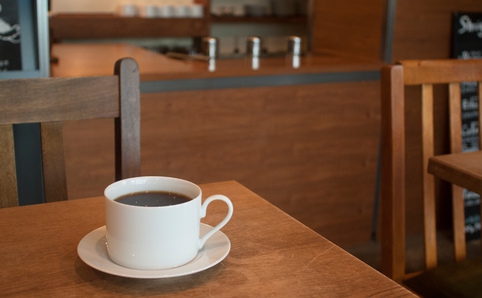 Based in Sangenjaya, Obscura's wide variety of outside ventures makes this ambitious company one of the major players on Tokyo's speciality coffee scene. They've been steadily expanding their reach since starting out in 2009, and now deliver beans to top hotels, organise markets for the benefit of the local community and keep the artsy types well caffeinated at Roppongi's newly opened photography mecca, Ima Concept Store. Their quiet and homely Cafe is a place designed to kindly nudge heretics onto the righteous path of Joe, staying open until 11pm and offering only siphon coffee.
Nozy Coffee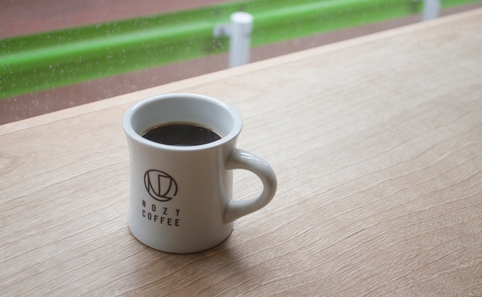 In the words of owner Masataka Nojo, Nozy aims to introduce customers to everything that goes into the craft coffee 'lifestyle'. Very close attention to detail, a relaxed, brightly lit space and excellent espressos are the main draws at their two-storey shop, located right by Setagaya Park – a brisk 15-minute walk from the nearest station. Single-origin beans are the name of the game, with around six varieties available at all times for both sipping and buying. This home base is perfect if you've got all afternoon to spend on the wonders of coffee.
Coutume Aoyama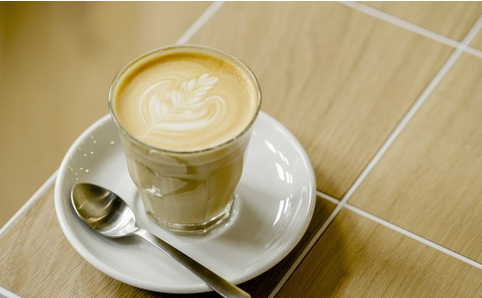 After kicking off something of a revolution in the Paris coffee scene a couple of years ago, Coutume landed in Tokyo in April 2014 and has since wowed Aoyamans with beans imported directly from a handful of farmers and top-shelf brews perfected with a handsome Steampunk machine. Their Tokyo outpost's minimalist interior, Nordic designer tableware and available reading materials are as trendy as the clientele, but the atmosphere remains far from stuffy: in fact, with nonchalant but friendly staff, some of the best sandwiches in Tokyo and free Wi-Fi, this is one of the more comfy specialist shops out there.
Horiguchi Coffee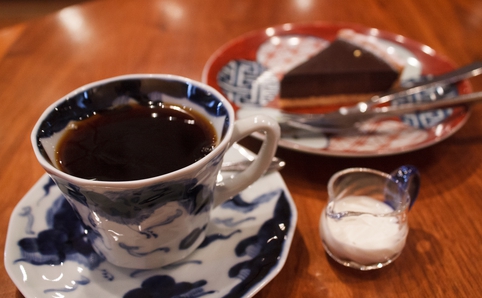 They also have a roastery in Komae and a specialised shop in Uehara, but this spacious Chitose-Funabashi café is where you can get the full Horiguchi coffee experience: both drip and espresso varieties are available, all made with beans sourced directly from long-term contract producers in Central and South America. The atmosphere is comfortably laid-back, making this one a nice choice for those new to the world of speciality coffee, as well as for sweets-lovers, who'll have a field day with the cakes and parfaits.
Satei Hato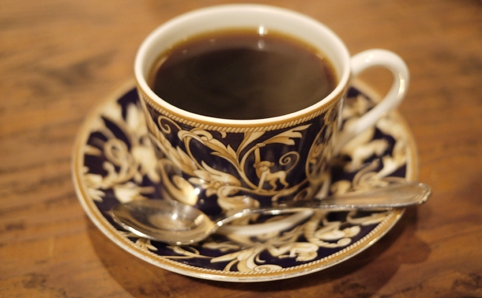 Stepping through the low, marble-tiled entrance, the first thing you'll notice is the gorgeous tableware displayed behind a long hardwood counter. That's not to say that the surroundings here outshine the coffee – on the contrary, Satei Hato's hand-drip offerings maintain the absolutely highest quality. Choose from up to eight varieties of charcoal-roasted beans and watch as the formally dressed staff prepare your treat with almost religious dedication. Pricey, sure, but worth a try for any true coffee enthusiast.
Cafe Facon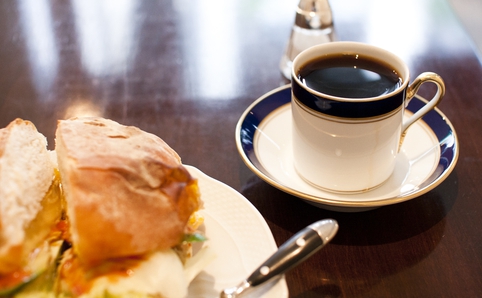 Sitting pretty on a side street just off Yamate-dori, this refined Parisian-style café carries a nice variety of single-origin, home-roasted beans and house blends, along with a decent selection of teas and light grub. The location is also rather charming: on the third floor, away from the street noise and complete with a small balcony – perfect for whiling away a couple of lazy midday hours when the weather's favourable. Sitting on the veranda also allows you to escape the occasionally thick plumes of cigarette smoke inside.
Paddlers Coffee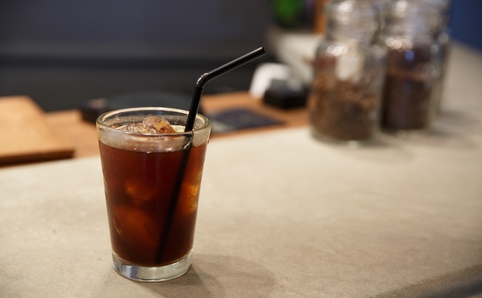 Found on the second floor of the Todd Snyder store in Shibuya, Daisuke Matsushima's tiny but virtually flawless Paddlers preaches the gospel of Stumptown Coffee, Portland's famed Third Wave pioneer. Despite its curious location, the bare-bones shop attracts an international crowd of roast enthusiasts – hardly surprising considering the quality on offer. Impeccably executed hand drip is the order of the day here, so you're sure to get a cup of smooth and fully aromatic brew on every single visit.
Coffee Amp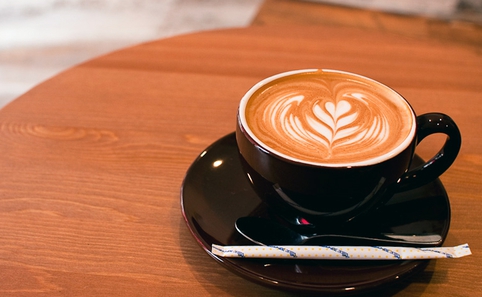 The first serious speciality shop to open in Koenji, Coffee Amp flies the flag for single-origin beans and just-right lattes a few short steps from the Shin-Koenji metro station. On your first visit, go for the regular coffee and rely on the staff's recommendation for the choice of beans – you're highly unlikely to be disappointed. We also like their no-frills espressos, which make for a power-packed start to your day. The impressive roaster takes up a large chunk of the space in such a narrow joint, so you might want to consider take-out on busy days.