The last few years have seen a boom in Tokyo's vegetarian and organic restaurant scene. And as the healthy eating trend picks up speed, so has the number of small, independent shops specialising in freshly pressed juice and smoothies. If you just can't get enough of 'detox' drinks, here are ten cafés and juice bars to help keep you on the straight and narrow.
Trueberry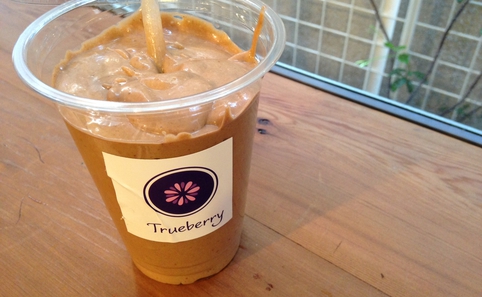 If 'raw cacao' is part of your vocab, then you'll want to visit this new smoothie and juice café in Hiroo. Out of all the new juice bars popping up in Tokyo, we have yet to taste such a delicious, creamy cacao (basically, the raw healthy version of chocolate) smoothie. This one has avocado, banana, dates and cashews in it too, giving you a sweet protein punch that could easily serve as a light meal if you're on the run or doing a detox. Speaking of detoxes, Trueberry also offers an organic Juice Cleanse Plan. Map and contact details
Cosme Kitchen Juicery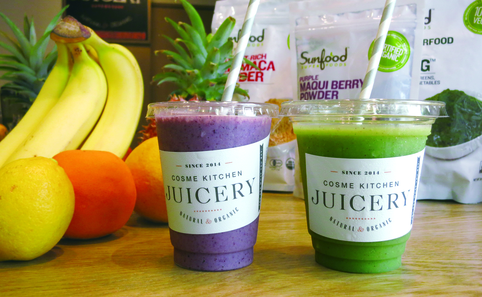 The smoothies and juices here are 100 percent organic, and many of them give you an extra superfood boost with ingredients like red maca powder, raw cacao nibs, chia seeds and almond milk. The menu reads almost like a spa treatment list with superfood smoothies and cold-pressed juices specifically designed to combat ageing, assist with weightloss, help cleanse toxins from your system and improve skin condition. Cosme Kitchen Juicery gets bonus points for being ultra ecofriendly, right down to the 'plastic' cups, which are in fact made from plant material, and the straws, which are made from paper. Even the ink used on the labelling is made from soy. Map and contact details
Sky High Raw Juice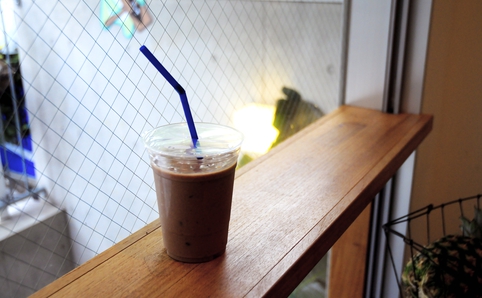 There's a constant stream of health-conscious customers at this fashionable Aoyama shop serving freshly pressed or mixed fruit and vegetable juice. Their enzyme-packed servings include the 'Detox Green', made with kale, celery, cucumber, cabbage, lemon and grapefruit, as well as the dramatically named but delicious 'Blood', which contains apple, beetroot, carrot, lemon, grapefruit and ginger. A total of 14 juice combos and nine smoothies are available, while the food menu consists of raw food offerings like salads and vegan sandwiches. Map and contact details
Sunshine Juice Shibuya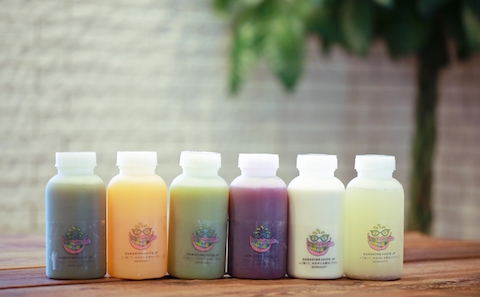 Also operating branches in Ebisu and Shinbashi, these cold-pressed juice specialists set up shop along Aoyama-dori on the east side of Shibuya in May 2015. As is to be expected of such a dedicated joint, they use mainly domestically produced fruit and veg, and avoid adding anything unnecessary to the healthy mixtures. The juices are served in plastic bottles, available in 'mini' and 'regular' sizes, the latter of which (400ml) is stuffed with more than 1kg of greens. Mini-size drinks start from ¥780, while a regular bottle will set you back at least ¥980. Map and contact details
Why Juice?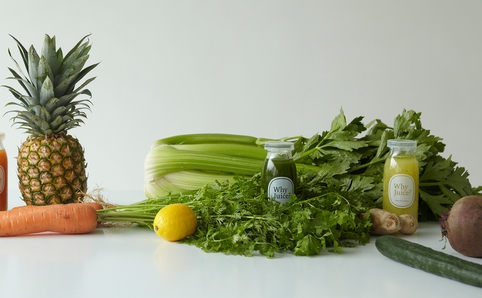 Enjoy fresh, cold-pressed creations, made from seasonal organic veg and fruits packed with nutritious goodness. Sample choices like 'Charge' (apple and carrot) or 'Fresh Green' (kale and celery) at the in-store counter, or pick up your drink from their bicycle-driven wagon – schedules and routes will be announced on the website. Map and contact details
Fico & Pomum Juice Aoyama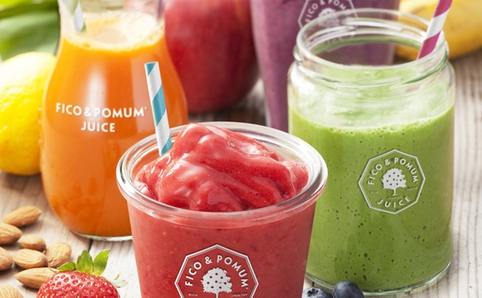 Dealing in freshly pressed juice and quality smoothies is a sure way to attract the attention (and yen) of health-conscious, trendy Tokyoites, and Aoyama is certainly one of the most fruitful (yep) areas for such a business. The competition got a lot tougher for Sky High Raw Juice and friends when Fico & Pomum recently opened its second shop just across the street from Aoyama Gakuin University. The selection here includes cold-pressed juice, healthy sandwiches and the ever-present smoothies. Map and contact details
Robeks Juice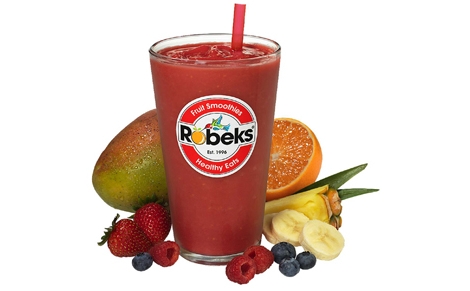 With 140 outlets in 17 states across the US, there are few smoothie makers as well known as Robeks Juice, and the plan is obviously to do for a glass of juice what Starbucks did for the, er, cup of coffee. Sure, it's all shameless globalisation, but at least it's a tad more healthy than your typical fast food option. It has been claimed that a Robeks smoothy can make up a large part of your daily required intake of fruit and veg, and a statement on their website, boasting that Robeks products 'are brimming with antioxidants, vitamins, minerals, herbal extracts', certainly makes for healthy reading. But then the test is always in the tasting. Map and contact details
Maruce
The tasteful decor of this fresh juice shop recalls the classic 'parlours' of the Showa era. At ¥900-¥1 500 per juice, it's a little expensive, but worth it – an entire pack of strawberries goes into one strawberry juice (¥930). Map and contact details
Smoothie Stand Aoya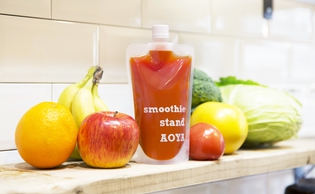 Kagurazaka's Aoya opened in March 2015 and promises to offer seasonal mixtures made with produce sourced directly from farmers. The smoothies will be sold in spout bags, which are supposed to keep drinks fresh for longer and are obviously also convenient to carry around without fear of spilling. Map and contact details
Saladish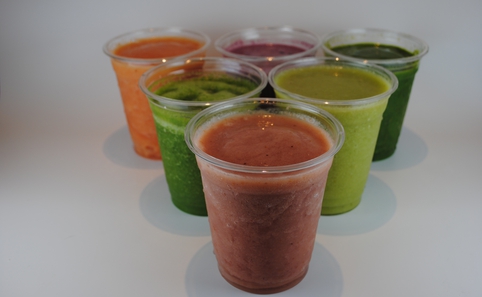 Helping out the veg-hungry in Ikebukuro is this new take-out joint, which opened at the end of May 2015 and offers over 40 kinds of toppings and a plentiful selection of condiments to go with either a lettuce- or spinach-based salad. They also deal in light wraps and freshly pressed juice, plus rice bowls for the carb crowd. Map and contact details