The construction and 2012 opening of Tokyo Sky Tree brought radical change to a part of Mukojima, a quaint downtown neighbourhood on the east side of the Sumida River. With new apartment towers, shops and the like being built on the southern side of the area, some of its traditional charm seems to have been lost. However, as soon as you move away from the immediate vicinity of the world's tallest TV tower, a remarkably well preserved shitamachi zone appears before your eyes.
With land once far cheaper here than on the Asakusa side of the river, Mukojima was known as a flourishing industrial and entertainment neighbourhood in the late 19th and early 20th centuries. The area incurred heavy damage from both the 1923 Great Kanto Earthquake and the American air raids in 1945, but escaped the almost-complete devastation suffered elsewhere. As a result, structures from the 1920s and '30s still survive here, some of them hosting traditional shops and eateries and others functioning as residences.
Mukojima is also one of the very few areas in Tokyo where it's possible to spot real geisha, who train and work in the establishments along and around Kenban-dori, the old thoroughfare. Keep your eyes peeled in the evenings, and you just might get lucky. As for getting in, any of the Tobu Skytree line's three nearby stations (Skytree Station, Hikifune, Higashi-Mukojima) are fine places for starting your adventures.


Rise to meat heaven at Katayama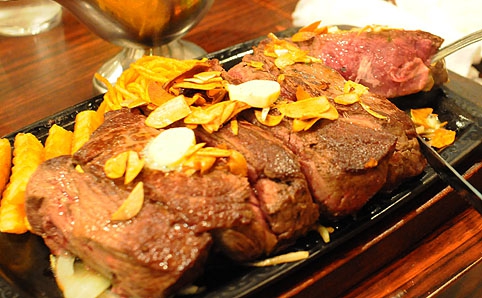 A classic neighbourhood steakhouse famed for its dabincho cut offerings, huge portions (on a Japanese standard) and attention to detail. You can choose between Australian or Japanese beef – they always have A4 wagyu, usually Iwate's Maezawa, if you feel like splurging. Foodies on a budget will do well to visit at lunchtime, when the daily specials often provide excellent value: how about a 260g domestic steak set for less than ¥2,000? Note that this carnivore heaven is practically always packed and doesn't accept reservations, so plan accordingly. Thanks to Jim BL for the suggestion!
Smell the flowers at Mukojima Hyakkaen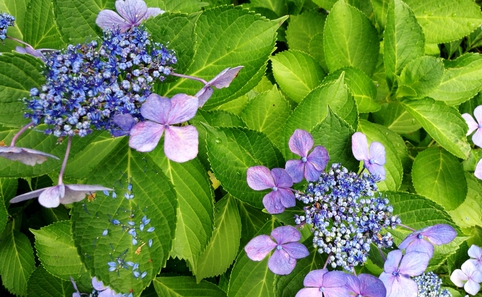 Constructed in the early decades of the 19th century, when Edo town culture began to flourish, this lush flower garden features a wealth of plum trees, flowering plants and impressive bushes, ensuring a year-round display of colour. The ume trees are at their best in February and March, while the hydrangeas bloom in late June and July. Many wild birds and insects also make their home here in summer, when the garden can feel almost tropical. The small shop on the premises sells refreshments like amazake (a sweet rice drink) and ramune soda.
Travel back in time at Koguma Café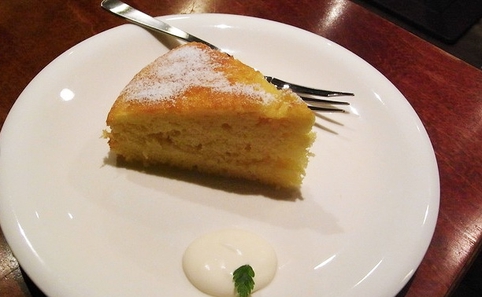 The Hato-no-machi-dori shopping arcade close to Hikifune Station is one of the best places to experience the Mukojima of old, and this wonderful café is a particular highlight. Housed in a wooden building that was constructed in 1927 and escaped the firestorm of World War II, Koguma serves up craft coffee, hearty lunches and homemade cakes, all tasty and expertly prepared. Note that they're often closed around the middle of the week, and opening hours tend to be rather flexible.
Visit a tiny piece of Italy at Cattolica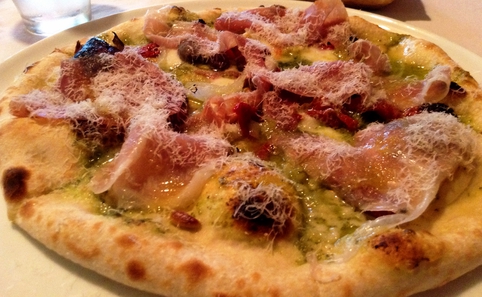 Cattolica is a small miracle: this miniature eatery is run by certified pizzaiolo Mr Moriyama, who has managed to successfully recreate a piece of Rimini on the backstreets of eastern Mukojima. He only opens up his shop if you call ahead, but it's more than worth the trouble – the pizzas are masterful. In true Italian style, olive oil is used appropriately liberally, and all toppings maintain excellent quality. Combine your choice with some blueberry juice or a bottle of handpicked wine, and let your mind wander to fairer shores.
Rub a cow at Ushijima Shrine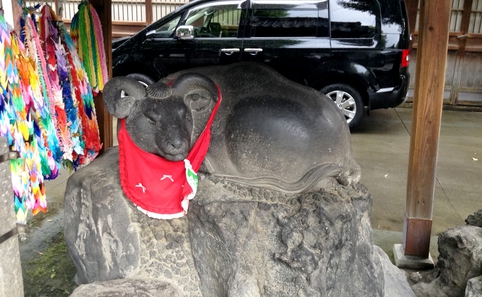 Sitting just a stone's throw from the Sumida River, this impressively ancient-looking shrine is popular with newlyweds, who often visit in traditional garb and have their picture taken on the grounds. The shrine's o-mikuji (fortune slips) selection includes the 'flowers of the four seasons' rarity, a paper pack decorated with flower drawings and hiding a bell-formed charm inside. The main attraction here, however, is the nade-ushi, a cow sculpture said to have healing powers. Try rubbing the part of your body that needs care, and then use the same hand to rub the corresponding part on the cow.
Have artsy juice at Kado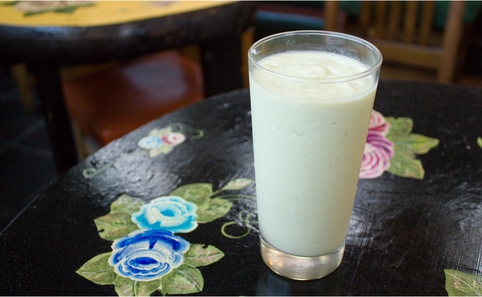 Entering this tiny corner shop may be a tad shocking at first, seeing that the interior is completely covered with antique furniture, European-style paintings and small sculptures, a full 180° from the shitamachi ambience of the surrounding area. Kado specialises in fresh juice and walnut bread, with the former available in 'seasonal' flavours written on a board that looks like it's remained unchanged for years. The juice is delightfully old-school, and is served in a glass big enough to make you forget about eventual flavour deficiencies. Thanks to Aki for the suggestion!
Take a walk through the past at the Sumida Heritage Museum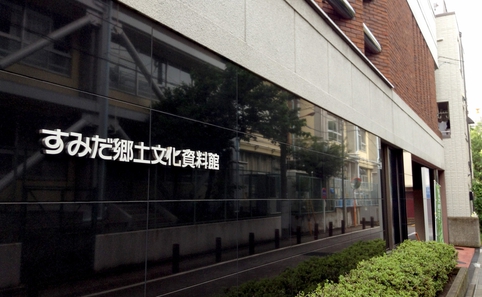 Those looking to learn more about the area's illustrious history (and can read Japanese) will find this three-storey museum very interesting. Mukojima's past from ancient times to the modern era is presented through panels, ukiyo-e prints and miniatures, some of which contain interactive elements. The second-floor exhibition of haunting paintings and drawings depicting the 1945 Tokyo air raids, which devastated most of the old downtown, is a must-see.
Stop for tea at Kototoi Dango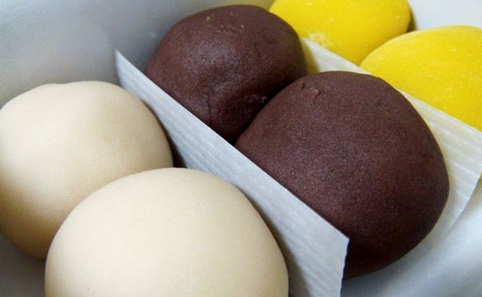 Founded in the late Edo era to provide sweet snacks for hanabi revellers, Kototoi Dango is now one of the area's most visited attractions. They deal in rice dumplings flavoured with three varieties of bean paste, sold in packs of six or more, with most customers buying the nifty boxes as gifts. The small store also has a café space, allowing you to sit down over some green tea and rest your tired legs.
Unleash your inner train geek at the Tobu Museum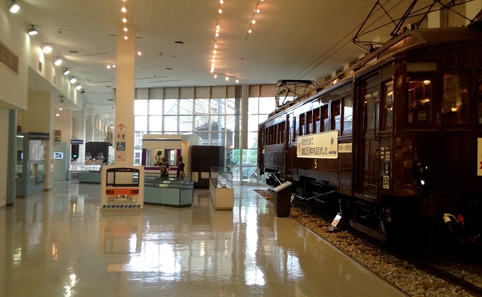 If you're even the least bit interested in railways and train paraphernalia, this is the spot for you: the Tobu Railway's own museum displays the company's achievements in a way that appeals to train geeks of all ages. Dioramas and miniatures aside, the building houses several retired train cars (most of which can be entered) and a couple of train simulators, while the room on the top floor is where you can peek through the rail-level windows to see trains passing or making a stop at Higashi-Mukojima Station.
Satisfy your sweet tooth at Tokyo Baumkuchen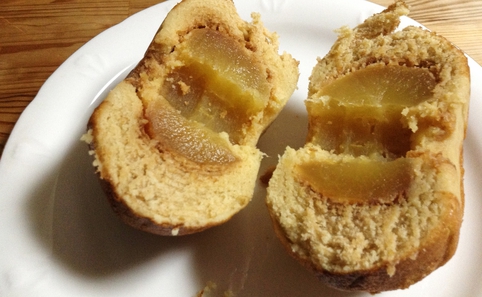 Baumkuchen, the ring-shaped layer cake born in Germany and introduced to Japan in the 1920s, is still unshakeably popular as a snack and dessert. If only the best is good enough for you, head over to this bakery and shop selling the Mimatsu Confectionery's Tokyo brand 'tree cakes', which come in sizes both large and small, as well as in up to 10 flavours. Their speciality is the apple baumkuchen, baked around a whole apple that adds to the taste by providing an extra dose of moisture. Thanks to Tokyo Sweets for the suggestion!