Say Tsukishima and most people will probably think of monja, Tokyo's favourite local dish that tastes far better than it looks. Indeed, Tsukishima is best known for its 'Monja Street', a thoroughfare lined with specialised eateries competing for the hearts and minds of sticky soul food lovers. However, you won't have to do much exploring to realise that this artificial island certainly merits a visit even if you're not a monja convert. With beautiful scenery, top-class dining and a fascinating mix of old and new, Tsukishima is one of Tokyo's most interesting neighbourhoods.
As was mentioned above, this island in the Sumida River is actually man-made, constructed in the late 1800s from earth dug up during the dredging of Tokyo Bay. As part of its industrialisation drive, the Meiji government designated the island as an iron-working area. For decades, getting to Tsukishima required taking a boat, and a permanent connection to the mainland was only established in 1940 with the completion of Kachidoki Bridge. Tsukishima also eventually came to absorb the natural island of Tsukuda, known for its fishermen since the 1600s. Tsukudajima now forms the northern part of the area and hosts some of the neighbourhood's oldest buildings and shops, often tucked in among the many ultra-modern high-rises.
To get in, take either the Yurakucho or the Oedo line to Tsukishima Station, and don't wait too long to visit: the Olympics-related redevelopment that's gathering pace in nearby Toyosu may well erase some of Tsukishima's charm sooner rather than later.



Jog along the Sumida River Terrace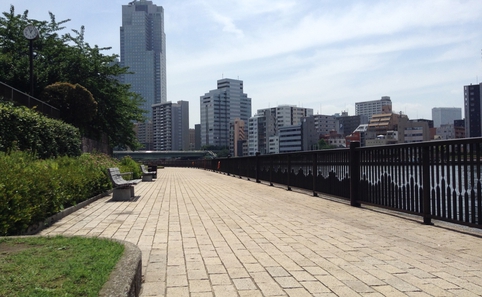 Runners love this riverside route that provides smooth surfaces, challenging staircases and captivating views. However, features like the pretty scenery, lush upper level with plenty of shade, and lack of heavy traffic also attract groups of parents hanging out with their kids, as well as office workers taking the opportunity to lunch with the sea breeze in their face. The Tsukudajima section also includes a nice little park and picturesque canals. Thanks to Frankie Gee for the suggestion!
Stop by Mori for a sushi lunch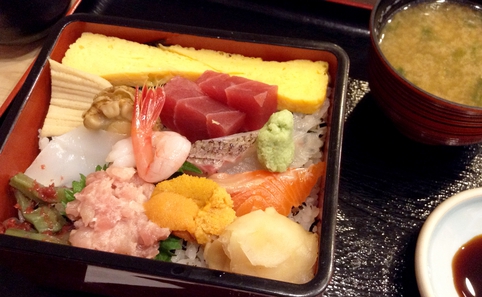 If you're feeling a bit down both physically and mentally, a midday visit to this superb sushi shop is just what the doctor ordered. The only item on the lunch menu is the sushi 'box set', a combo of five to seven kinds of fresh seafood served over rice. A small dessert is also included, and what completes the experience is the ever-cheerful attitude of the bear-like master: he may have trained at Ginza's fanciest joints, but he's brought none of that stiffness to his own shop. Thanks to Neil Johnson for the suggestion!
Pick up fresh produce at Market of the Sun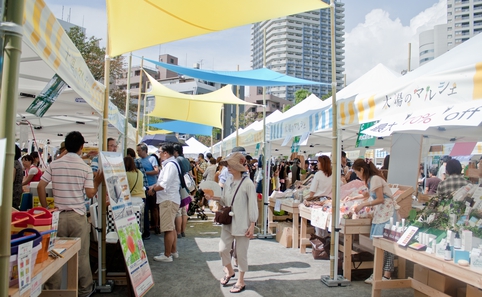 Featuring more than 100 vendors from around the country, Japan's largest regular urban farmers' market is held once every month at the playground in front of the Kachidoki View Tower. There's always a vast range of veg on offer, while a different speciality fruit, vegetable or other food item is highlighted every month. Farmers also hold workshops and let visitors get involved with harvesting, so there's bound to be something here for the entire family.
Rub shoulders with the downtown crowd at Kishidaya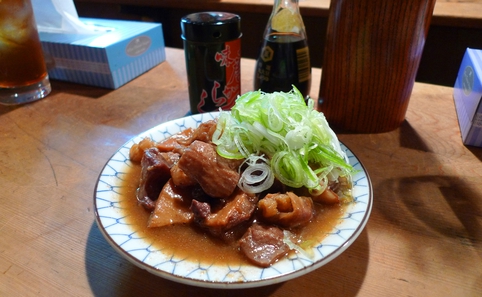 The atmosphere is Showa through and through at this ever-popular neighbourhood izakaya famed for its gyu-nikomi (a miso- and soy sauce-based entrail stew). Plenty of other old-school Japanese pub food choices are also found on the menu, while most patrons wash it all down with bottled beer, highballs or nihonshu. It's best to arrive well before the opening time of 5pm if you're looking to get in right away, and trying later in the evening may mean up to a two-hour wait. Thanks to @shitamachi66 for the suggestion!
Find a cat cracker at Kohagidou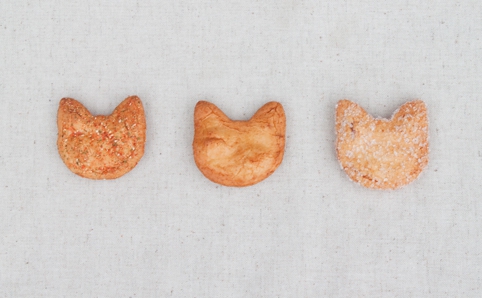 Located on Tsukishima's 'Monja Street', these senbei rice cracker specialists boast an impressive selection of savoury snacks, with everything from dried vegetables to classic dagashi stacked high on the shelves. If you're looking for a cute souvenir, choose the cat-shaped crackers that come in five different flavours and are soft enough to bite into without spilling crumbs all over your shirt.
Freshen up at Tsukishima Onsen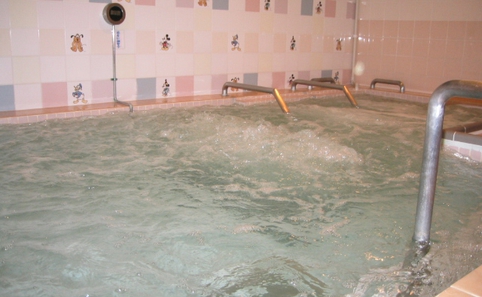 If you're feeling a bit beat after all the strolling, take the narrow passage from 'Monja Street', head past the small indoor temple and up the stairs to this unpretentious but clean and welcoming bathhouse featuring saunas and a 'healing' open-air bath. Rental towels are available, as are old-fashioned bottles of flavoured milk, and the place stays open until midnight – you'll be more than ready for bed after a couple of hours here.
Feast on your feet at Kanemasu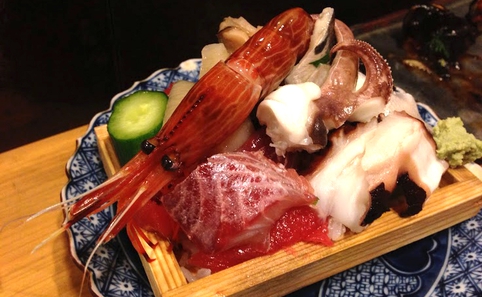 Sure, it's a standing-only bar, but you'll find nothing but top-level gourmet goodies on the menu at this upscale watering hole. The master brings in the freshest ingredients every day to create some truly delicious snacks and dinner dishes – make sure to try the box-style sushi to go with your cup of Dassai sake or jug of beer. Note that this place also fills up rather quickly, and only stays open for four hours every day.
Consult the experts at the Monja Information Centre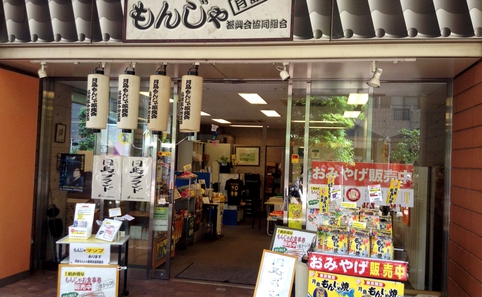 All right, you've come to Tsukishima to sample Tokyo's infamous soul food, but can't decide which one of the more than 50 monja eateries is the best one for you. Not to worry, the knowledgeable guides at the Monja Info Centre will provide you with a map of the restaurants, educate you on how to cook the sticky delicacy and answer any monja trivia questions you may have. Unfortunately enough, they won't tell you which place has the tastiest creations: you'll have to find that one out for yourself.
Take an artsy break at Gallery Art Composition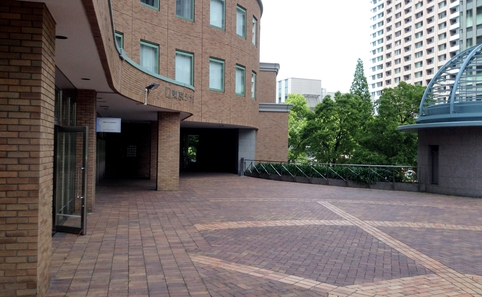 It may be small, but this art space on the north side of the area is well worth a quick visit. The gallery holds pieces by artists like Hiroshi Senju, renowned for his large-scale waterfall paintings that have been displayed in museums and at art shows all over the world, and occasionally hosts exhibitions by up-and-coming local talent. Housed on the ground floor of a shiny high-rise, this is a nice place for taking a break from the city. Thanks to Lumie for the suggestion!
Try Edo tastes at Tenyasu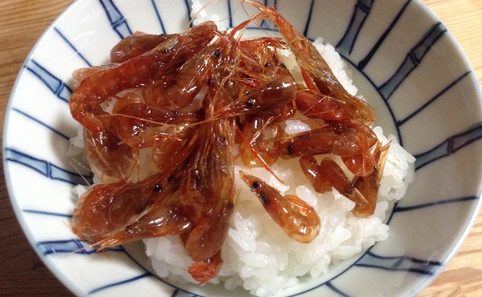 Founded in 1837 and still going strong, Tenyasu specialises in tsukudani, a kind of simmered and preserved food that's been a staple of area residents since the Edo era. Around a dozen varieties are available here, with seaweed-based choices making up the majority, but we recommend the strongly flavoured, slightly sweet shrimp (pictured). Prepare to pay around ¥600-¥800 for 100g – a reasonable price for eating like a true Edoite.