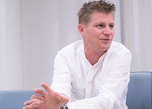 Olof van Winden has been arrested three times in the name of art. As the director of the annual TodaysArt festival, which he established in the Hague, the Netherlands in 2005, he courts controversy with themes that push people – and governments – out of their comfort zone. Because, as he puts it, artists should be using their work to reflect and comment on society. As we sit down to chat with the festival director, he tells us he was born in Kenya and spent his childhood moving around West Africa before relocating to the Netherlands, and we can't help but wonder if his eclectic roots have something to do with this philosophy. Either way, his formula has made TodaysArt one of the most cutting-edge festivals out there, and helped to spread the event across the globe. Now active in several countries, the project made its debut in Japan in 2014 and returns this year for round two, with events planned in Tokyo, Kobe and Kawasaki.
How does TodaysArt interact with the city?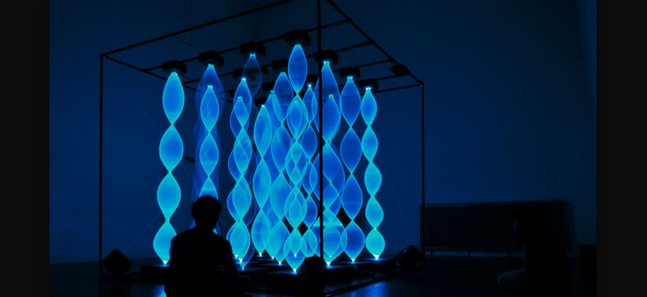 TodaysArt is a platform, where the festival is one type of outcome. We always try to combine as many disciplines as possible, from visual arts and music to other performance arts such as dance. One thing about this kind of media art, or digital culture, is that it's usually very much inside because you need dark spaces; you need projections and things like that. What we try to do is to bring these outside. So basically the concept of the festival, in relation to the city, is that we use the cultural infrastructure of the city, the museums, the theatres, the clubs and public spaces, and we mix it with art from all over the world.
Using public space for art in Tokyo can be tricky. What's your plan?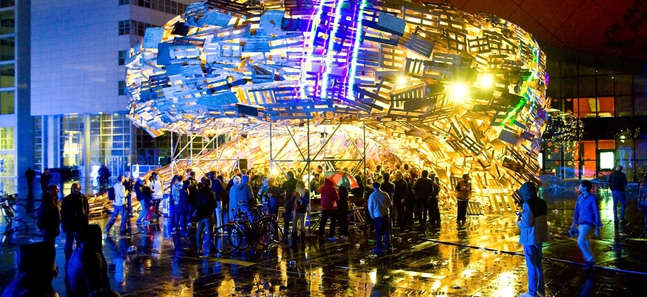 I always use the analogy: a naked woman in a museum is art, but a naked woman on a billboard gets a totally different reaction. So you have to realise that when you go into these public spaces, you're going to get different reactions and tensions. Last year in Tokyo, we used a warehouse that had a long street in front of it, but it was quite easy to approach in terms of permits and licences. If we want to do something big, that's different. Like in the Hague, we built a landing strip, with a sound installation of 160 speakers facing the wall, creating the sound of a Boeing 747 landing in the street; it was an installation of 500 metres. The people who lived there knew it was an art piece, but the people passing by on their bicycle thought that a plane was crashing. These are things you have to consider.
I think that to go really, really heavy into public space works in Japan, this would require a few years of preparation and some funding, because you have to realise that there's no infrastructure outside. And you need funding because it's free entrance for the public. But we will try with all of the knowledge we have, based on our projects in the past, to apply the concept here.
Tell us more about the political element
In comparison to most festivals in this field, we like to include political campaigns. It's not only about aesthetics and nice new cutting-edge technology; each festival is created in relation to the city and country it's in. So when we expand to other cities in the world, it's not a copy-paste model. But the way that we present our political programme is not aggressive. It's hidden in campaigns, in texts, in conferences, and things like that. But you can see that sometimes it goes in a weird direction, like with me getting arrested after we launched the 2009 festival campaign under the concept 'Friend or Foe?'. That managed to upset a few people at the City Hall of The Hague, and even made it to the parliamentary question time.
Essentially, though, we try to find the friction in a city. Because this is the nature of art. Artists reflect on society; they look around and present their reflection. What is this technology doing to us, this organism… Art is a very good way of commenting on these things. And not in a very aggressive way, but just by opening your eyes. That's also how we programme the public spaces during the festival. Public spaces are often designed to work in theory. But if you look at spaces like parks, they want you to walk on a certain path, around the parameters, but people always cut through, so a lane forms through the middle. This is what we look for: where is the friction in the public space? Where can we add, or even neglect?
So where's the friction in Japan?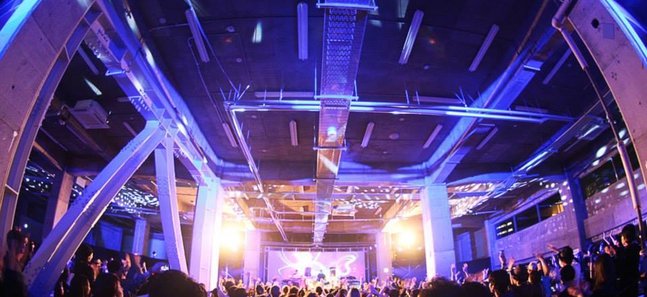 Well, like I said, it's not copy-pasting anywhere. It's always about trying to find what the need is in the city or country in question. In Japan, I was amazed to find out about the dance regulation (fueiho, partially overturned last month). For us, especially in the Netherlands, club culture is huge. Our king has even been pictured standing in the booth with DJs! But it's not just about people dancing their heads off until 5am; a lot of visual art is being developed from this scene.
In Japan, I think the youth culture has a need to express; you can feel it very strongly. You can see it in fashion, there is this need of… expressing in a different way. And I think this is the direction we will move into. Last year I joked, why don't we rent a Zeppelin and invite all the DJs of Japan and have a party while flying over Tokyo. You can't touch us, we're not on the floor. And then you land, you have the problems later, but you solve them later too. That could be an approach. By this, I mean there is something going on, we don't really know what it is, and we want to capture it somehow, probe it.
How do you choose local artists in different countries?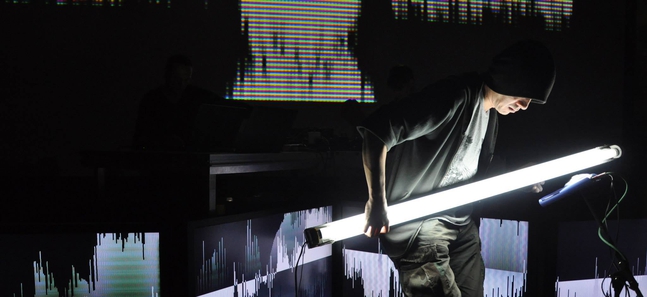 We are creating a global artistic network in different cities, so we have a huge database of artists from all over the world. If I were to programme the festival just as an outsider, I would only end up with headliners, and no upcoming artists. The reason we wanted to expand the network was to find and develop these upcoming talents. The approach of the festival is that we are co-producers, so we don't just programme existing art; we work closely with artists to create new works that are specific to the context. And then this whole new range of works can be distributed afterwards too. It's a strong artistic collaboration, very close to the artists themselves.
Any changes to this year's festival in Japan?
Last year was a pilot, so it was quite small. It was one night of concerts, but all the elements were there: the conference, the exhibition, works in public space, all on a microlevel. This time it's also going to be in different cities: Tokyo, Kobe, we'll even have something in Kawasaki. So it's expanding. I actually expect TodaysArt to grow bigger in Japan than in the Netherlands. What was quite special last year is that we able to present the festival with no entrance fee. I've heard that most festivals in Japan are very expensive, which ends up excluding people, especially the audience you want to have. You don't want those who have enough that they can go to everything, but rather the young, underground crowd who don't have these resources.
Click here for details on 2015's festival.
Check out the video about last year's TodaysArt in Tokyo:
TodaysArt.JP Festival 2014 from TodaysArt on Vimeo.
Interview by Kirsty Bouwers
Profile photo by Manabu Morooka