Taking up a considerable chunk of northern Arakawa Ward, Machiya is on nobody's list for the most attractive neighbourhood in Tokyo. This outwardly unimpressive part of the old downtown is perhaps 'best' known for hosting the largest funeral home and crematory in the city, and wandering around the streets, visitors may be faced with rather visible signs of decline. Closed shops and rusty neighbourhood factories stand out, especially once you make your way a bit further from the rather newly redeveloped station area.
Nevertheless, don't let first impressions turn you off: the area as a whole has actually been undergoing something of a revival in the past few years, with relatively low housing prices encouraging people to move in and new services to follow suit. All the while, the traditional shitamachi vibe is still strong here, and digging a bit deeper reveals plenty of spots worth visiting. Machiya is also much closer to central Tokyo than you might think – less than 15 minutes on the Chiyoda line from Otemachi. If you're at all interested in discovering the less glamorous sides of the city, then this is the guide for you.


Lunch like a Bengali at Puja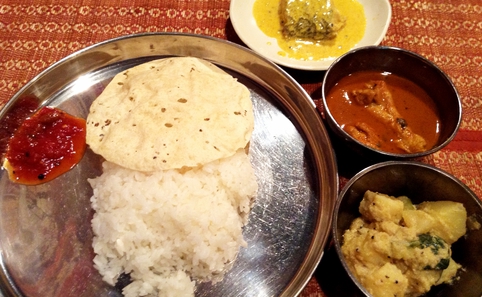 The eastern Indian region of Bengal is primarily renowned as a centre of culture and the arts, but forgetting the food would be a grave mistake. Before you start planning a trip to the subcontinent, try the subtle, diverse flavours of Bengali cuisine at this gem of an eatery, serving affordable lunch sets that come with curry and a complete selection of sides. Be warned that this is nothing like your average 'Indian curry' joint – naan is completely off the table, and flavours are not adjusted to local tastes.
Take a nap in Ogunohara Park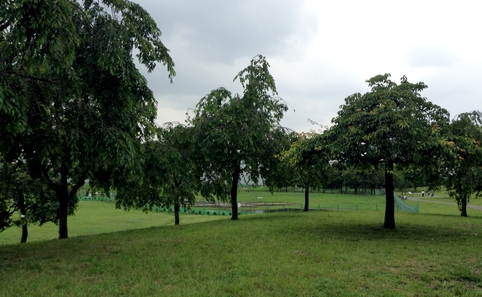 Constructed on the site of a former chemical factory, this calm, spacious area is great for early-morning jogs, walks with the dog, or a lazy afternoon spent together with a good book. There isn't much in terms of facilities, but the lack of conveniences also amounts to an absence of noise and crowds. If you get bored of just hanging out, take a few steps from the park's north exit and stare out over the calmly floating Sumida River.
Recharge with a sizeable snack at Hakataya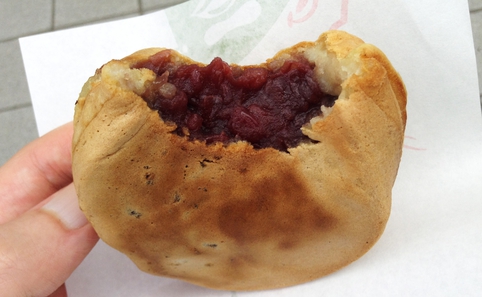 If you like anko bean paste, you'll love Hakataya's imagawayaki pastries, the rather generously sized, round creations filled with an impressive helping of red bean goodness. Not especially sweet but voluminous enough to keep you going for at least a couple more hours, these power snacks will only set you back ¥120 a piece. The shop's right by the station, but can be hard to spot: look out for the black exterior and a small sales window.
Find sports rarities at Ruytai Rikigaku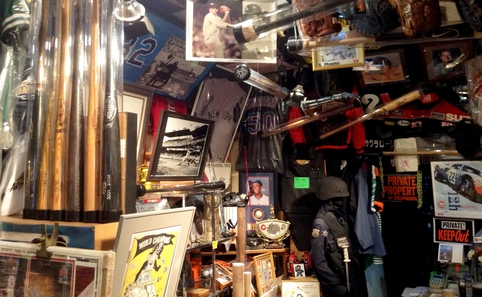 Fans of American pro sports will find this curious shop well worth a visit: the walls are lined with rare baseball and basketball memorabilia, some collected by the owner during his many years in the old US of A. Although they do stock standard gear like caps and jerseys too, the most interesting items are the many signed and customised pictures, as well as the scorecards from classic ballgames. English is spoken to some extent, and the owner is always happy to recount the details of specific items.
Sip like it's 1982 at Hanamoto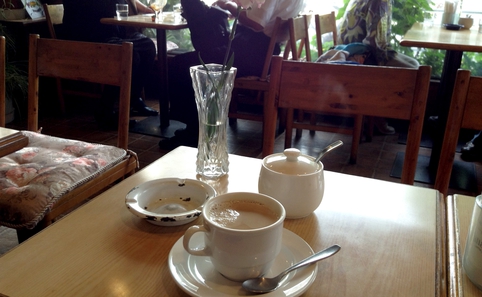 Sure, in terms of pure quality, Machiya has better coffee shops, but this adorably retro place definitely tops the nostalgia charts. Although they apparently haven't even been open for that long, the interior looks like something straight out of the early '80s, complete with a vintage pay phone, flower patterns and classic toy cars. The menu is essentially the same as at any neighbourhood kissaten like this, but they do brew some pretty decent coffee. Those sensitive to cigarette smoke will want to skip this one though.
Have monja on the cheap at Hamasaku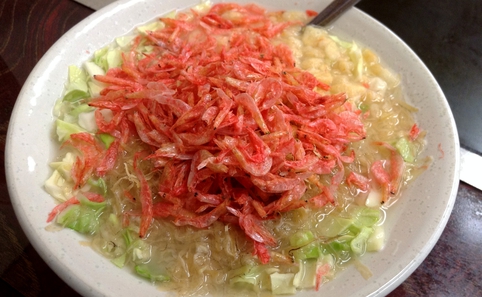 Tsukishima is where most Tokyoites go to have monja, but few are aware that the Machiya-Mikawashima area has held the distinction of 'that other place to eat monja' for decades. This spacious second-floor joint is something of a local secret, with regulars streaming through the doors from early in the evening to sample some authentic and delicious Machiya-style soul food. Prices start from ¥500 for a standard-sized serving – rather more confidence-inspiring than the ¥100 version advertised next door.
Ride Tokyo's last city tram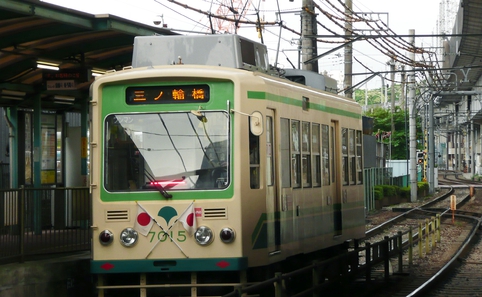 Most of the Toden streetcar network was killed in the late '60s and early '70s, eventually leaving only the Arakawa line in operation. Connecting Minowabashi and Waseda stations, this 12-km line cuts right through Machiya. Riding the entire distance costs a paltry ¥170, but even getting on just for a few minutes will let you get a taste of the old-school atmosphere. If you're a real tram geek, check out the displays of old carriages (open Sat-Sun & holidays, 10am-4pm) outside of Arakawa-shakomae Station.

Pick up an oven-fresh apple pie at Mammies an Sourire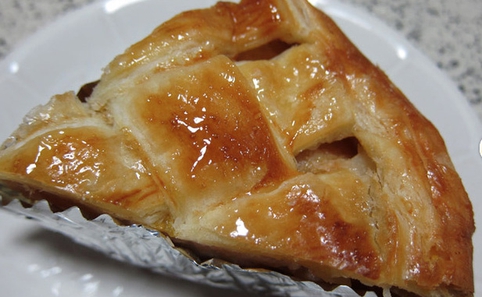 Sweets fiends in the know may recognise the name from places like Ikebukuro and Ueno – Mammies an Sourire apple pies are sold in several dedicated locations around the city, but Machiya is where they're baked. If you want to try a thick, just-right pie straight out of the oven, you'll better get to the bakery early: the official opening hours are between 7am and noon, but as most of the product gets shipped out to other retail locations, stock tends to run out very quickly.
Drink with the locals at Koshuya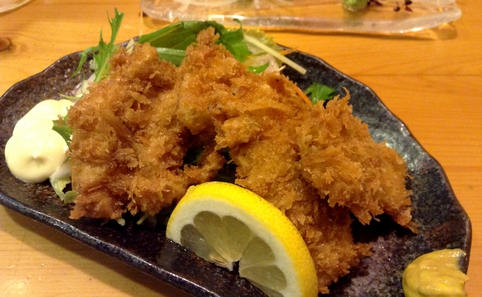 We just couldn't feature a downtown neighbourhood without including at least one izakaya. Koshuya makes the cut on the strength of its excellent food – with ingredients sourced directly from producers in Miyazaki, the pork and chicken are both worth a shot, while seafood choices like fried squid and sashimi cannot be faulted either. Wash it all down with Kariho sake from Akita and a glass of draft Hoppy.