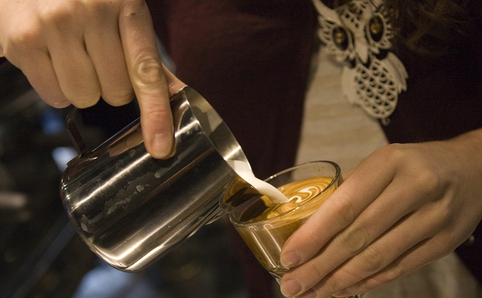 Photo by Michael Kirby Smith
UPDATE: Due to Tartine Bakery's withdrawal from Log Road Daikanyama, Blue Bottle will unfortunately not be opening a Daikanyama branch at this time.
Just a few months ago there were none, and now there'll be three: much-hyped Oakland-born Third Wave coffee pioneer Blue Bottle continues its Tokyo takeover with a new branch inside Daikanyama's shiny Log Road complex. Following the chain's Kiyosumi roastery and Aoyama café, this stand will be a smaller-scale operation, opening in conjunction with San Francisco's Tartine Bakery sometime in late May 2015.