Beyond their reputation as LGBT hot spots, neighbourhoods like San Francisco's Castro, LA's West Hollywood and Le Marais in Paris are known as trendsetting areas widely impacting mainstream culture. Although that's still not the case for Tokyo's Shinjuku Ni-chome nor for the city's overall 'rainbow scene', Tokyoites of all stripes and orientations can benefit from knowing where the LGBT crowd likes to gather in the capital. Following up on the recently concluded Rainbow Week, we've picked out ten of the city's top LGBT-friendly restaurants and bars – many of which are open to all comers.


Gossip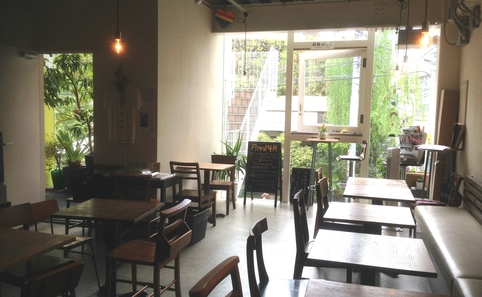 A cultural centre for the LGBT community, Gossip bustles with activity from around noon to late at night. Sip on a beer or some strong coffee, down a dessert and browse the vast selection of reading materials on themes including gay culture, art, sexuality and diversity. Photo books, magazines, comics and literature in several languages are among the options, while the regular cultural events are also well worth checking out.
Full details

Cocolo Cafe



Ideal for a late-night rendezvous, this café and restaurant is a popular Ni-chome hangout that's also a great spot from where to start exploring the area. Everyone is welcome to sample Cocolo's healthy grub and imaginative drink selection: try the always-popular, seasonal Cocolo Plate, sip on some Vietnamese coffee or choose from 18 different kinds of tea. The homemade fruit cakes and ice cream parfaits are highly recommended, too.
Full details

Dorobune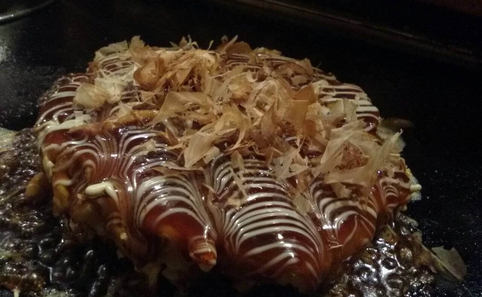 One of Ni-chome's finest 'mix bars', Dorobune caters mainly to women, and even refuses male admissions on Saturdays. That's not to say that the atmosphere is stuck up – everyone's welcome on all other days, regardless of gender or orientation, and the friendly owner even functions as a therapist of sorts for mentally burdened ladies. Dogs are OK as well, so you can hang out with your pet pooch while munching on the tasty okonomiyaki and homely appetisers on offer.
Full details

Tac's Knot



Each month the walls of this tiny cocktail bar display the work of a different local gay artist. Master Tac is a local gay community leader and an artist of some note himself – his bejewelled reliquaries for pubic hair caused a stir back in the 1990s. The staff behind the bar changes daily – to meet Tac himself, go on a Friday or Saturday.
Full details

Campy! Bar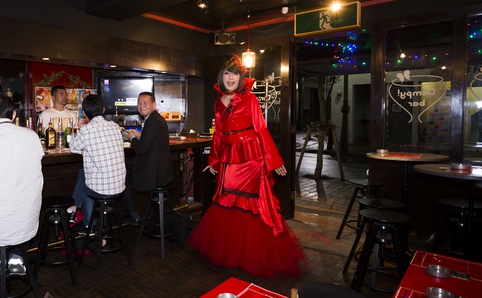 First-time visitors to Ni-chome could do far worse than shimmying into this ooh-la-la joint run by celebrity cross-dresser Bourbonne. Campy! Bar opened in 2013, and the name couldn't be more apt. Bourbonne's staff of decadently attired drag queens keep the campiness cranked up to eleven, while the 'gay mix' policy means that straight customers won't feel out of place.
Full details

Alamas Cafe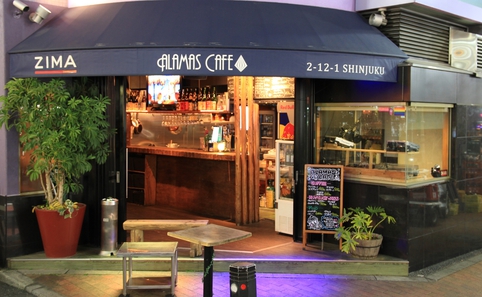 'Alamas' means diamond in the Thai language, but this chill café on Ni-chome's main drag exudes more of a Balinese vibe with its hip ethnic decor and laidback staff. Look out for daily DJ sets and other performances, and make sure to try out the roadside terrace during the warm season.
Full details

Irodori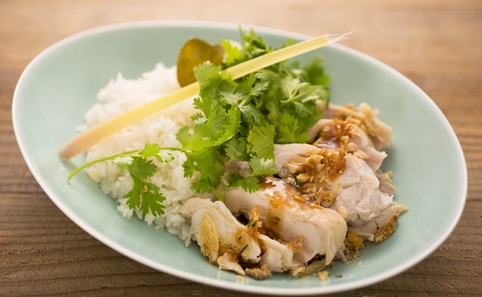 Run in collaboration with the Colorful Station community space, this comfy restaurant on the back streets of Harajuku serves up seasonal veg in the form of Asian fusion cuisine. Enjoying stable support from both the LGBT community and local residents, this is a spacious, bright spot with stylish wooden furniture, making for a stress-free environment right in the heart of the city.
Full details

Suzu Bar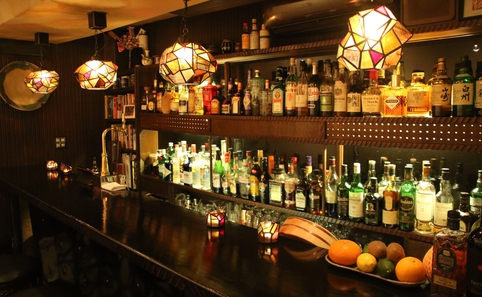 Run by LGBT activist and spokesperson Fumino Sugiyama, Suzu blends right in among the hundreds of tiny watering holes along Shinjuku's Golden Gai. Still, it's newer and spacier than most of its neighbours, in addition to giving off a unique vibe with its '50s folk craft decor and stained-glass lamps. We recommend the fruit cocktails, made with a professional's firm touch.
Full details

Arty Farty



This bar with a dancefloor offers DJs on weekends, when it often shares the fun with its sister venue, The Annex – the entrance fee for one includes access to both. Arty Farty is very popular among foreigners, so it's always easy to meet new people here.
Full details

Gold Finger



Running on a regular basis since 1991, Japan's first women-only party Gold Finger (currently held on the third Saturday of every month at Ni-chome's Aisotope) is also the force behind this eponymous bar. Only members of the fairer sex are admitted into a space decorated with vintage furniture themed on a '70s motel and staffed by fashionista DJs.
Full details

Extra pick
Check & Freeman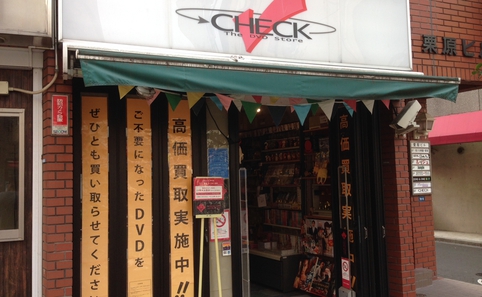 No drinks here – Check and its sister store Freeman are gay-focused shops specialising in hanky-panky paraphernalia: in addition to popular gay mag Badi, you'll find DVDs, adult toys and fetish underwear stacked on the shelves.
Full details (Check)

Yuki Keiser is a writer, editor, translator, consultant, founder of Japan's first lesbian online magazine Tokyo Wrestling, and author of Japan's first book on bois ('Tokyo Bois!'). She currently divides her time between San Francisco, Tokyo and Switzerland.