Forget what you think you know about Chinese food before crossing the portals of Night of the Black Cat (as the name translates). Glitzy Ginza is not where you'd expect to find gutsy, spicy Chinese food in an atmosphere reminiscent of a Sichuan village. Don't come here looking for sweet and sour pork either – you're more likely to find dishes such as mountain goat stew or duck brains on the lengthy menu, which also includes seasonal dishes aplenty and Japanese-inspired starters such as scallop and sea urchin sashimi.
Our main course of lamb stew with mushrooms came in a bubbling hotpot. Slow-cooked and rich, it was deeply savoury and set alight by a handful of dried chillies, which made for a tongue-tingling umami-fest of a dish. Don't be scared to try the Chinese alcohol such as distilled baijiu or huangjiu (yellow wine, of which Shaoxing is an example); a tasting flight of three varieties of the latter assured us that this Chinese wine made from grain is worthy of more attention.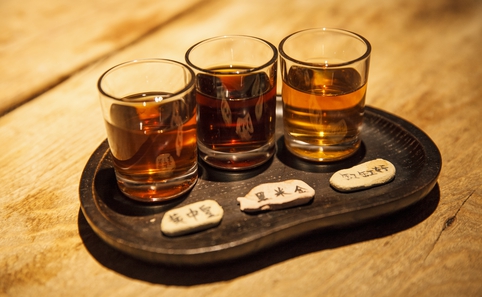 We paid about ¥8,000 for two, including drinks and cover charge, which is excellent value. The Japanese chefs here trained in China, and there's clearly something that's been gained in translation. Try it and find out – or miss out. Note that there are no English staff or menu, but if you point to the picture of the food you'd like, that'll do.