Let's face it: connecting Shinjuku with Saitama's Kawagoe, the Seibu Shinjuku line and its yellow carriages simply don't have the name recognition of the Chuo line, Tokyo's other main westbound railway. Compared to the Chuo's Koenji and Nakano, known as some of the city's trendiest 'hoods, stations like Nogata, Numabukuro and Araiyakushi-mae along the Seibu are quiet and unremarkable, rarely attracting neither positive nor negative attention. Still, that state of affairs has allowed these spots to develop a quirky culture all of their own, something like a suburban version of that found on the picturesque streets of Yanesen.
'Aranumano' (for Araiyakushi, Numabukuro and Nogata, and yes we made it up) is where you can soak at an age-old public bath after trying your hand at ping-pong with the locals, exploring the backstreets of run-down shopping arcades or visiting a philosophically inspired park, before descending into a world of old-school izakayas, ethnic eateries and box-sized cafés. Our three-part area guide series shows you where to eat, shop, stroll and drink in Aranumano: last but not least comes Numabukuro, the liveliest and most surprising of these three 'hoods.

Start the day early
A quick traipse around the area can be enough for you to fall in love with Numabukuro: the wonderfully old-school public bathhouse, local ping-pong gym and welcoming izakayas all exude a friendly, unpretentious air. Visits here are best kicked off at the above-mentioned shrine to table tennis, where open classes for enthusiasts of all levels start at 10am.

Kataoka Sports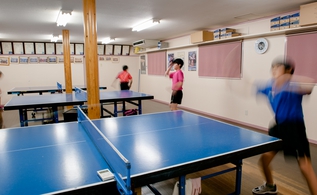 The hub for anything table tennis-related in Numabukuro, Kataoka has been in business since 1981, selling equipment, organising ping-pong classes for beginners, operating a junior team and so on. Held five days a week from 10am, said classes are open to anyone regardless of proficiency, cost ¥1,600 and require you to bring your own shoes and racket (or buy some at the shop, of course).
Full details


Power back up with lunch
The ping-pong classes usually finish up a little after noon, which means you should be just in the right mood for a hearty lunch. Do like the locals and slurp up a bowl of either soba or ramen.

Asahian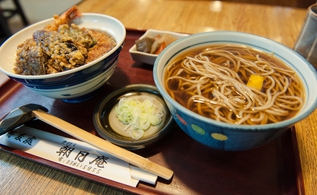 Numabukuro's noodle-lovers never fail to praise this neighbourhood classic, established in 1924 and serving handmade, domestic soba, fine udon, katsuobushi fish flakes from Kagoshima and light soy sauce-based tsuyu soup ever since. Although all of the above are worth trying out one by one, first-timers might want to go for the Tendon Set (¥1,550), a combo of tempura over rice and Asahian's signature soba – enough to fill up most eaters. Elderly regulars claim the taste has remained the same here since the pre-war years – true or not, this place is something of a cultural treasure in the area.
Full details

Gotaru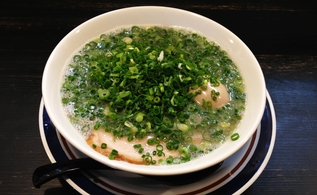 You might have to fly over to Fukuoka to get Hakata ramen more authentic than this: Gotaru does orthodox tonkotsu soup better than virtually anyone in western Tokyo, attracting pilgrims from all over town even on weekdays. Customise your bowl with chilli powder, pickled ginger, sesame seeds and garlic, and remember to order one of their dirt-cheap but tasty rice dishes on the side.
Full details


And now for some shopping
With your genki restored, you'll want to explore some of Numabukuro's local businesses – especially its shops, which range from a venerable cake dealer to a shop dealing in prison-made wares.

Avignon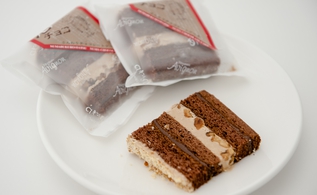 Dealing in elaborate homemade sweets, this tiny shop is packed to the rafters with cakes and cookies, but their most popular product is the 'King Potato', a muffin-like creation made with sweet potatoes. Still, if you're only visiting once, do try the 'Numa Chocolate', a local favourite that's essentially a chocolate cake filled with walnut cream. The packaging is uber-cute, too.
Full details

Correctional Association Prison Industry Cooperation Showroom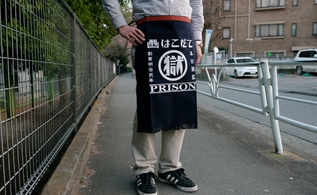 At first sight, it looks just like your average homewares shop, but you won't find any 'Made in China' stuff at the CAPIC Showroom – all the furniture, clothes, food, stationery and decorative items sold here are crafted by convicts in prisons all over Japan. The most popular series here is the Marugoku line of bags, aprons and pouches, adorned with an unmistakable 'PRISON' text, made by inmates at the Hakodate Juvenile Prison. Another item worth considering is the Yokosuka Prison's 'Blue Stick' soap, which reportedly helps clean up even the most hardened of, uh, stains.
Full details


Take a bath
After all that exercise and shopping, every intrepid explorer deserves a nice hot bath. One of Numabukuro's shiniest gems is its bathhouse, an establishment seemingly frozen in time right in the middle of the 'hood.

Ichi no Yu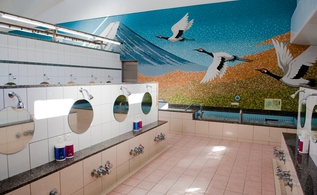 Numabukuro's best local bathhouse stays open until 1.30am and attracts a diverse crowd, from old-timers to high school students. The facilities include steam saunas and open-air baths, while shampoo, conditioner, towels and other amenities can be borrowed for free. Entrance is ¥450. Make sure to order a beer after your bath – you'll be rewarded with a free appetiser to go with the brew.
Full details


Break out the booze
Post-bath suds are all well and good, but for serious drinking in Numabukuro, you'll want to check out one of the many local izakayas. Read on for two of the best options...

Yakiton Tatsuya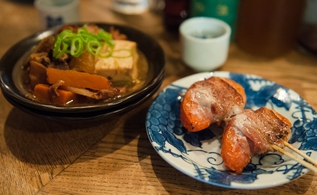 Ask a local in Numabukuro to take you to an izakaya and you'll almost certainly end up at this homely haunt, run by a fellow who earned his stripes at Nogata's long-running Akimotoya. Top picks include the tomato-bacon roll (tomato-maki, ¥130) and the motsu-curry stew (¥350) served with bread.
Full details

Heiwaen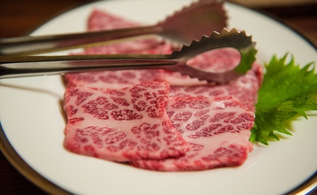 You'll need to book ahead for Heiwaen, a yakiniku joint that's become something of a local attraction due to its reasonable prices and quirky owner. The latter can be a piece of work, as he makes sure to tell customers exactly how their meat should be cooked and doesn't hesitate to make unsolicited recommendations, but the advice given is usually sound. Let the boss lead the way, or go straight for the wasabi short ribs (karubi, ¥1,500), topped with freshly ground wasabi that really brings out the best in the meat.
Full details


Avoid getting caught in the rain
Umbrella House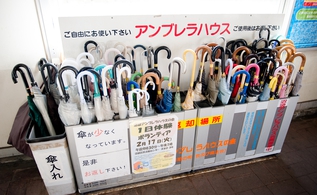 Left your umbrella at home on a rainy day? Borrow one for free at this volunteer-run stand inside the station. Around 6,000 umbrellas pass through the stand every year – just remember to return yours next time you pass by.
Full details

By Time Out Tokyo Editors