Let's face it: connecting Shinjuku with Saitama's Kawagoe, the Seibu Shinjuku line and its yellow carriages simply don't have the name recognition of the Chuo line, Tokyo's other main westbound railway. Compared to the Chuo's Koenji and Nakano, known as some of the city's trendiest 'hoods, stations like Nogata, Numabukuro and Araiyakushi-mae along the Seibu are quiet and unremarkable, rarely attracting neither positive nor negative attention. Still, that state of affairs has allowed these spots to develop a quirky culture all of their own, something like a suburban version of that found on the picturesque streets of Yanesen.
'Aranumano' (for Araiyakushi, Numabukuro and Nogata, and yes we made it up) is where you can soak at an age-old public bath after trying your hand at ping-pong with the locals, exploring the backstreets of run-down shopping arcades or visiting a philosophically inspired park, before descending into a world of old-school izakayas, ethnic eateries and box-sized cafés. Our three-part area guide series shows you where to eat, shop, stroll and drink in Aranumano: this second entry looks at the streets around Araiyakushi-mae Station, named after a famed temple nearby.

Let's start with lunch
Even in the relatively unspectacular surroundings of Aranumano, the area around Araiyakushi-mae looks flat out boring at first sight. Apperances are deceiving though, as this idyllic neighbourhood actually hides a number of, well, weird establishments that feel wildly out of place on such quiet streets. Before exploring said curiosities, the above-mentioned Baishoin temple or 'the philosopher's park', we start our trip with a good old 'yoshoku' lunch.

Bunkichi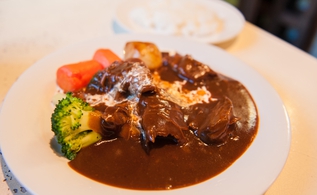 Found right in front of the station, this lively neighbourhood eatery is easy to miss, which would be a shame. Regulars and first-timers alike tend to go for the beef stew, a slowly cooked concoction of plentiful veg and equally ample amounts of tender meat, served over rice. Lightly seasoned, it's the perfect dish for both lunch and dinner. If you're visiting on a Saturday, try ordering the wagyu roast beef, Bunkichi's renowned speciality that's only available for a total of 30 diners each week.
Full details


And now for some shopping
If you're looking for high fashion or fancy sweets, go elsewhere: this area is all about low-brow retail, epitomised by these three stores.
Bunrindo Shoten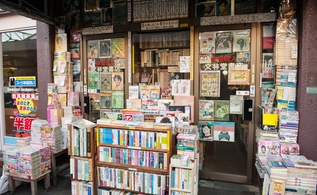 Clearly noticeable as you step out of the station, this venerable bookstore always puts out secondhand tomes in racks in front of the shop. The prudish among us might want to limit browsing to said racks, as the interior holds piles of books not limited to classic Japanese novels, comics and educational literature – porn mags and pin-up photo books are given pride of place. The diversity of this selection is also worth noting: gay and transgender material can be found right next to the S&M rags.
Full details

Gifuya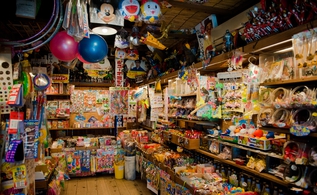 Looking suspiciously like a candy shop at first sight, Gifuya is actually a tobacco specialist in business since 1949. Strategically located right next to a high school on the north side of the station, it also sells old-school snacks, figurines, comic books and vinyl records, making the store a treasure chest for those in search of a little Showa nostalgia.
Full details

Ajinomachidaya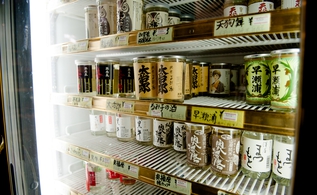 Domestic firewater from nihonshu and shochu to umeshu and Okinawa's awamori lines the shelves at this cramped neighbourhood liquor store that stocks product from a wide variety of breweries and distillers. Shipping service is available for gifts, while casual shoppers are drawn to the vast selection of 'one-cup' sake.
Full details


Get your stroll on
With your secondhand mags, smokes and sake cup in hand, the next step to experiencing local life is through a walk around the area's two most notable sights: Baishoin Temple and Tetsugakudo Park.
Araiyakushi Baishoin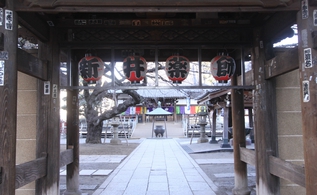 Lending its name to the station and, in popular parlance, the entire neighbourhood, this Shingon temple has stood in Nakano since the 16th century, although the current building is rather more modern that that. Said to have the power to cure eye illnesses, Araiyakushi is where to get amulets and ema plaques customised for the purpose.
Full details

Tetsugakudo Park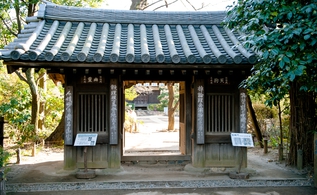 A hillside park founded by philosopher Inoue Enryo, who wanted to enshrine philosophical theory in physical form, this quirky zone contains 77 spots that symbolise different doctrines. On the top of the hill are six Meiji-era buildings that are open to the public during hanami season and in October on public holidays and weekends. If you need somewhere to down that sake cup in peace, this is the spot.
Full details


Break out the booze
After saying your prayers and making it back to the station, it's time to warm up those innards with a little natural medicine. Just like Numabukuro and Nogata, the area around Araiyakushi is littered with izakayas famed for their meat dishes, so carnivores will have a field day.

Shimonya Honten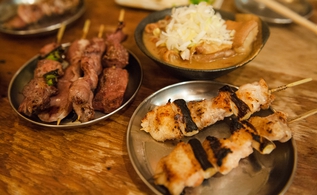 The Shimonya chain of izakayas operates multiple branches along the Seibu and Chuo lines, but this joint is where the story first started. Look for the yellow roof with the words yakiton (焼とん) and yakitori (焼とり) written on it, enter through the narrow door and grab a seat wherever – you'll soon be requested to order a drink (perhaps a ¥350 highball) and some skewers (from ¥100). If you're looking to impress a friend or colleague, go for the basashi (raw horse).
Full details

Otsukaresan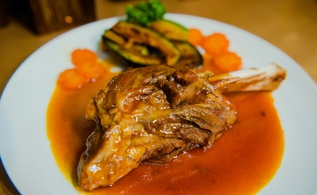 A Persian izakaya is a rarity wherever you go, but finding one on the north side of Araiyakushi-mae Station is truly like discovering a needle in a haystack. Although edamame and other classics are also included on the menu, you'll do better with choices like koobideh kebabs and Olivier salads, not to mention the many lamb dishes on offer. Stimulatingly seasoned with mint and tomatoes, the meats go swimmingly with red wine or a pomegranate cocktail.
Full details
By Time Out Tokyo Editors