Lately, the Edo period (1603-1868) has been making a bit of a comeback. We've seen the tenugui hand towel sporting skull designs and brands like Sharefun bringing sexy back with its contemporary range of 'fundoshi' (loincloth). Now, a new store in Sumida-ku has pulled together four different producers, all of whom pay detailed attention to the craftsmanship used during Edo. Ikiji Project opened its doors on August 1, specifically choosing Sumida district as its base since the area is rich in the spirit of Edo and is known as the 'engine' of the Japanese fashion industry. Showing off a range of high quality menswear including knits, cotton T-shirts, winter coats, and leather accessories, Ikiji employs skilled artisans who combine traditional techniques with modern silhouettes and textiles.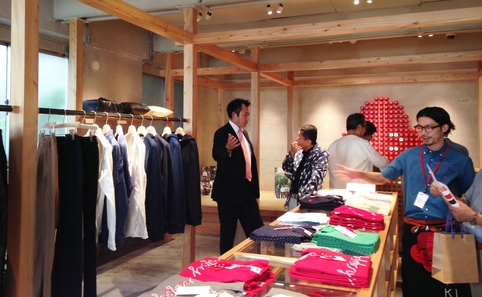 Their store design pays homage to the era's customs, for example a raised tatami mat space next to the till calls to mind a time when homes featured a similar area at the entrance for changing shoes or just hanging out for a quick chat. And for their brand logo, they redesigned an emblem first created by ukiyo-e artist Santo Kyoden. It's these clever touches that give Ikiji a special significance. For example, take a look at the embroidery on the cotton tee below – it's inspired by traditional gift envelopes that are decorated with a kind of stiff handmade ribbon (mizuhiki).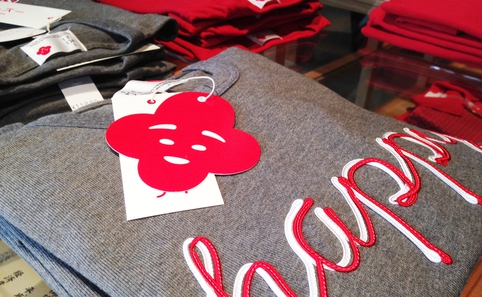 The store may be a little off the beaten shopping path – it's about a 10-minute walk from Ryogoku Station – but if you want to jump on the Edo chic bandwagon before it becomes mainstream, this is where to go.