Located along the Keio Inokashira line, less than 15 minutes from Shibuya, Eifukucho looks much like your typical well-off suburban neighbourhood, with quiet residential streets starting practically as soon as you get out of the station. A sweets shop or café never seems far away, and families with young children are eye-catchingly common sights. Be that as it may, Eifukucho is still not just another wannabe Jiyugaoka: it has plenty of quirks and character, as evidenced by many of the spots mentioned below.
In the early 20th century, what is now Eifukucho was largely farmland, but things changed dramatically with the 1923 Great Kanto Earthquake. As is the case with most western Tokyo neighbourhoods, the area began to attract the attention of residential developers and people looking to live closer to nature, and urbanisation really took off with the 1933 opening of what is now the Inokashira line. New residents included artists and monks, with the latter coming to rebuild, on safer ground, the many central Tokyo temples and shrines destroyed in the quake.
The late-'80s bubble era saw an influx of the newly wealthy, who promptly proceeded to build huge single-family houses all around the neighbourhood. Nowadays, the area is far less exclusive, more diverse and more fun to visit – starting with the eco-friendly station building, completed as recently as 2011.


Try a different curry lunch at Nepali Chulo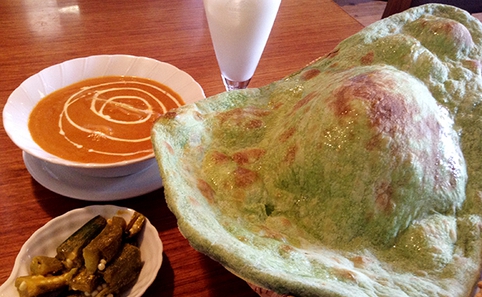 If you've had enough of standard 'Indian curry', why not try the Nepalese version instead? Nepali Chulo makes creamy, mild curries that are great value at lunchtime: around ¥1,000 will get you all the naan or rice you can fit, along with a choice of curry, salad, pickles and a drink. Make sure to try the spinach naan for some extra flavour, and never mind the chain restaurant-like exterior – the inside is comfy and the staff are heartwarmingly friendly. Thanks to J.S. for the suggestion!
Take a breather at Omiya Hachimangu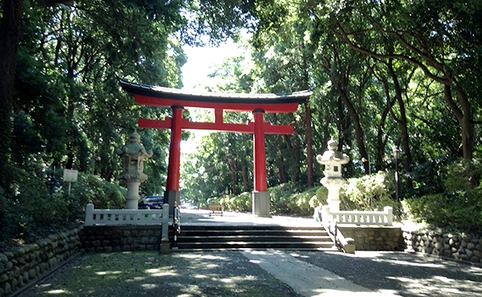 Surrounded by lush woods, this huge shrine is located in the geographic centre of the city, giving it the nickname 'The Navel of Tokyo'. Make sure to enter from the east, as the path from that direction boasts two impressive torii gates and some seriously majestic trees. The shrine's woodlands have been designated a Tokyo 'natural monument', and are home to bo trees, evergreen oaks and a variety of medicinal plants.
Shop for alcoholic rarities at Yamazakiya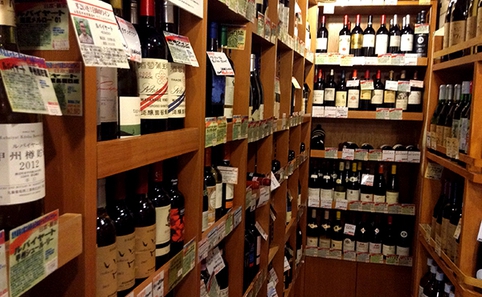 This cramped basement liquor shop deals in sake and wine, along with local and/or organic foodstuffs like veg and eggs. Their impressive nihonshu selection features hard-to-get brands from Nara to Kyushu, including quite a few exclusive varieties delivered straight from breweries. If you're unsure which one to pick, the very knowledgeable staff will be happy to point you in the right direction.
Dine in style at Ichi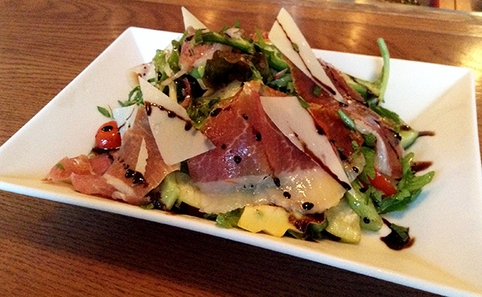 Tokyo's trendy Italian-inspired bar/restaurants tend to be hit-and-miss, but Ichi has maintained its excellent quality for four years running now. The well-designed open kitchen and stylish steel-and-wood interior are attractive, as is the lengthy but inexpensive wine list. Chefs here make good use of local, seasonal ingredients to create both fusion flavours and familiar Italian classics. The izakaya upstairs is also supposed to be really good, but was unfortunately closed for the summer on our visit. Thanks to Tim and @shitamachi66 for the suggestions!
Go fishing in Wadabori Park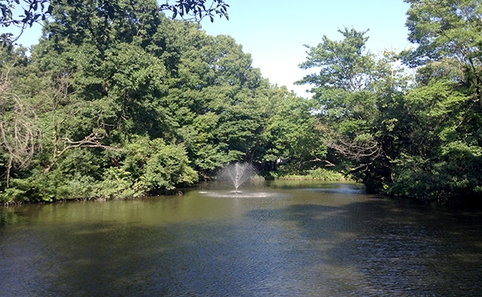 There aren't many places for laid-back angling in Tokyo, and the expansive Wadabori Park hosts one of the best: this superbly retro fishing pond is entered through an equally nostalgic food stall complex, complete with retail relics like a creepy talking popcorn machine. ¥700 will get you an hour with the fishes (and the regular old-timers who invariably spend their retired days here). If you feel like exercising instead, head for the nearby walking paths and football fields.
Taste real Italian pizza at Massimottavio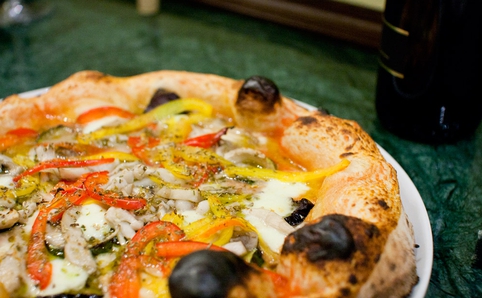 Pizzaiolo Massimo Minicucci's eatery tends to get packed at both lunch and dinner, making the always speedy service even more impressive. The pizzas themselves are some of the best in Tokyo: juicy and flavourful toppings over a firm, well-crafted crust that avoids the numbing saltiness so common at lesser joints. Prices hardly vary at all between lunch and dinner, but the atmosphere is more attractive at night.
Down a weissbier at Prost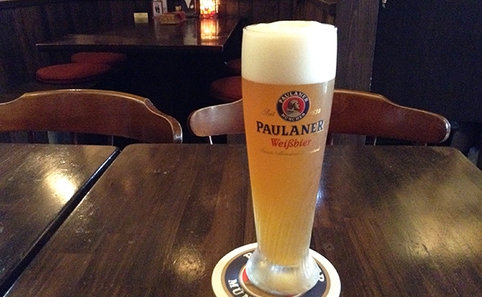 Prost is one of those inexplicable curiosities so common in Tokyo: almost like a tiny German theme park, this old-school bar is run by two knowledgeable middle-aged ladies, is adorned with all the Bavarian paraphernalia you can imagine, and serves more than 20 varieties of Teutonic brews, with a focus on Munich classics like Paulaner and Spaten. The food menu is much like one you'd find at Tokyo's year-round Oktoberfests, except for the prices – this joint is far cheaper.
Hide in an old house at the Suginami Historical Museum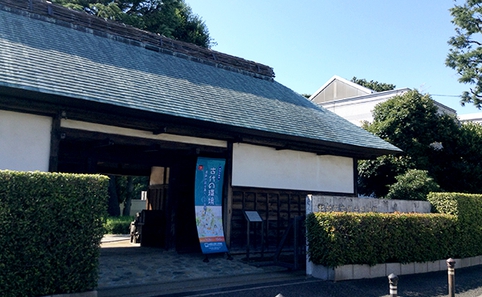 The interesting displays recounting the history of human settlement in what is now western Tokyo are a particular highlight at this eerily quiet museum, found on a residential street quite a walk from the station. English explanations are sparse, but the free pamphlet does a decent job of enlighting any non-Japanese speakers. Don't forget to visit the backyard for an impressive reconstruction of an Edo-era family house.
Slurp up renowned ramen at Taishoken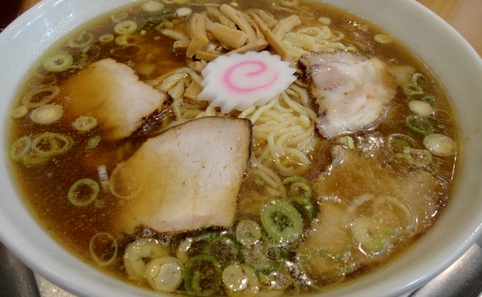 It may not be the best restaurant in Eifukucho, but Taishoken is most certainly the most famous. Serving extra-greasy niboshi ramen since 1955, this corner shop right outside of the station is one of the area's best-known landmarks. As this classic's popularity reaches far and wide, it's best to come prepared to queue, although we were able to sneak in right away on two consecutive visits. The shoyu ramen itself is served in huge bowls and may prove quite a challenge for small eaters. Thanks to Ramen Joe for the suggestion!
Stop for sweets at LeFrais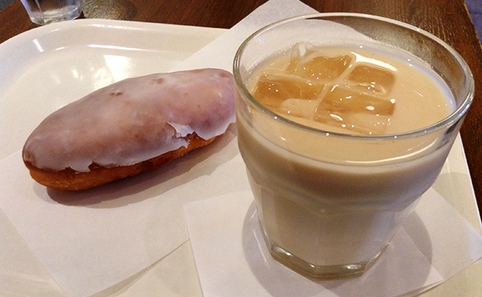 How refreshing – a Tokyo bakery where the pastries actually taste better than they look. The folks at LeFrais bake only with natural yeast and forgo additives altogether. Their espresso-based coffees may not get anyone overly excited, but the simple baked goodies will make you want to come back over and over – try the fluffy cream-pan or the fresh and flavourful Setouchi lemon pastry, and combine your choice with one of their fruity smoothies.