In a world where Kindles are killing the bookstore, it's refreshing to realise that, in Tokyo, paper is still very much alive and trending. It's nearly impossible to stroll around any neighbourhood and not come across a secondhand bookstore, and there are new stores popping up all the time too. Just in Jimbocho, known as Tokyo's 'book town', there are over 176 secondhand bookshops, covering everything from rare collectors' titles to books featuring ukiyo-e paintings.
Recently, there's been renewed interest in the world of printing, evident in the opening of independent bookshops that focus on the paper and the art of binding. In comparison to the one-dimensional gratification of e-books and online bookstores, these shops offer a more holistic experience by hosting exhibitions, workshops and author interaction. Here we introduce the top 10 local bookshops – from well-known to niche shops specialising in a particular field. They may not all offer books in English, but there are plenty of art, photography and comic books for your visual pleasure.
0fr. Tokyo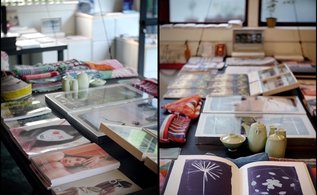 This is the Tokyo branch of Parisian bookstore and gallery 0fr. In addition to the rare art books and magazines selected by owner Alex, the store also stocks an eclectic range of fashion and lifestyle products. The gallery space managed by K-narf (artist/art director of the Tokyo branch) displays the works of both local and overseas artists. There's also a café/bar, where you can relax and immerse yourself in the world of art.
Sunny Boy Books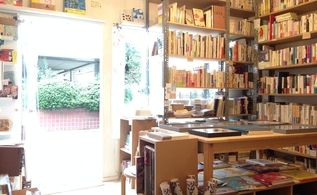 This store is hard to miss with its hand-written 'Furuhon' (secondhand books) sign and bright white exterior. With only 16.5m² of floor space, it still manages to stock over 4,000 books, which overflow from the store out onto the streets. It mainly carries secondhand books, covering a wide range of topics from cooking to lifestyle, foreign literature and art, and regularly hosts events and author talks on book-related topics such as original illustrations, typography and publishing.
Furuhon Yuugi Ruroudou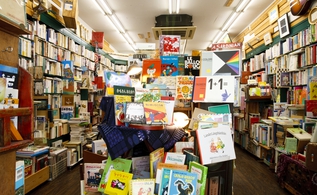 Opened in 2000, this secondhand bookstore near Gakugeidaigaku Station has collected a firm fanbase thanks to its carefully curated selection of books, all sold at reasonable prices. Old magazine issues are displayed in shopping carts outside the store front and art books decorate the windows at the entrance. Inside, a wide range of secondhand books, including photography tomes, are on offer. It may seem a little disorganised at first, but its this very carefree attitude that makes the store so appealing. Make sure you have enough time to browse and dig up some amazing finds.
Nostos Books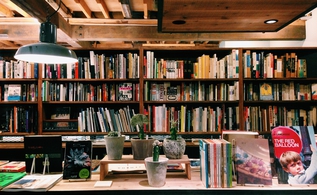 You'll find this brick-and-mortar branch of the online secondhand bookshop Nostos on Shoinjinja Dori in Setagaya. The shop opened in a renovated grocer's shop in August 2013, its all-glass exterior easily catching the attention of stylish locals. Carrying about 3,000 publications from the '60s through to the '80s, its main focus is on design, art, photography and essays. The perfect place to look for beautifully designed covers and unique binding techniques.
Los Papelotes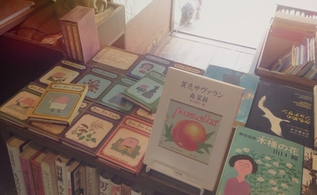 The collection of books on display here is comprehensive and well-balanced, ranging from familiar to rare titles. You'll find fiction, books on philosophy, art tomes and manga. Neatly arranged into a special-editions area, magazine racks, a discount section and a ¥100 corner, the space is well-organised and easy to navigate. That's if you can get past the resident pooch who likes to station himself at the entrance (he won't bite).
Tom's Box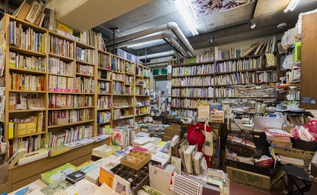 Walk through to the back of Karel Capek Teatime Shop and you'll land in this enchanting bookstore that's loved by both children and adults. Popular among those in the know, this store's focus is Japanese picture books, with many works by Shinta Chou, Yosuke Inoue, Ken Katayama, Koji Suzuki and Ryoji Arai. You'll also find books published by Tom's Box itself and original pin badges designed in collaboration with authors and artists. Regular art exhibitions give you the chance to buy original artwork too.
Nomad Books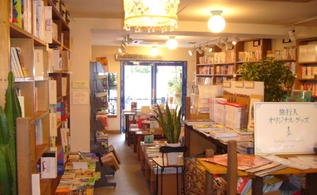 Dreaming of exploring the world? Whether you're just dreaming or have actually made holiday plans and are in need of a map or travel guide, this travel-themed bookshop is a good place to start. Located on Fushimi Dori at the north exit of Nishi-Ogikubo Station, it sells not only practical guides, but also novels and essays related to travel. New books are mixed in with secondhand books and everything is sorted by genre.
Ehonya Rusubanbansuru Kaisha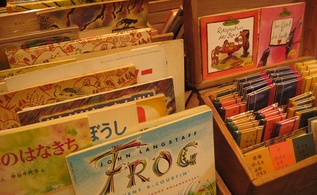 Although this store mainly deals in picture books, both kids and adults will get a kick out of the innovative use of colours and illustrations found in the inspiring secondhand and new titles here. Located just past Koenji's Pal shopping street, the store stocks out-of-print Japanese books as well as foreign titles, especially from Russia and the Czech Republic. New titles include the works of artists like Tatyana Alekseevna Mavrina and Ilya Kabakov.
Taco Ché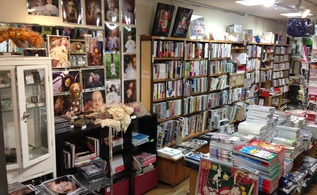 Nakano Broadway is a melting pot of Japanese subculture, and on the third floor of this shopping complex you'll find Taco Ché, which stocks out-of-circulation books, self-published works, minicomics and limited-edition titles. It's an experimental space that also holds regular artist exhibitions with tie-in merchandise fairs and guest appearances. Look out for the hand-painted sign by comic-book illustrator Mimiyo Tomozawa at the entrance.
Bangobooks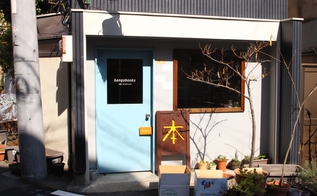 In addition to famous titles from the good ol' Showa era, this secondhand bookshop also carries literary magazines, collections of photos and artwork, and cookery books. Ohraido Shoten, another bookstore that's famous for its unique selection, is also in the neighbourhood. Be sure to stroll down the winding path nicknamed Hebi Dori to browse other local shops.