That tired suitcase limping along next to you on your travels is killing your vibe. Dealing with an aching neck from trying to sleep on the plane is passé. And if you don't have a classy luggage tag by now, well, let's just say you are more Steve Carell than Ryan Gosling in Crazy, Stupid, Love. Up the style of your holiday look and luggage by taking advantage of Tokyo's most unique travel-themed stores. Who says you can't turn heads in an airport?
Traveler's Factory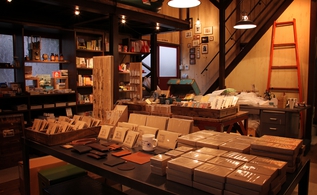 This stationery shop houses everyday goods inspired by the theme of travel. Set in the building of a former paper processing factory, Traveler's Factory offers stationery, books and customisable products, including the best-selling Traveler's Notebook, which encourages the user to plan ahead and start something new. The space upstairs is used to host special events and workshops once a month. If you don't have time to drop by their standalone shop in Nakameguro before bidding bon voyage, the good news is that their much-awaited branch at Narita Airport's Terminal 1 opened in July.
Stopover Tokyo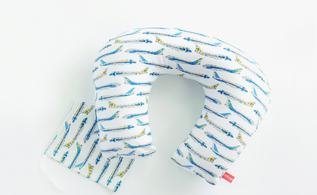 The ground floor here is influenced by the idea of a 'travelling restaurant' and offers multi-cultural cuisine, mixing Thai with French, Mexican and more. Upstairs functions as a retail space – check out the Stopover Airlines brand, which brings to life a fictional airline company through accessories such as lingerie, slippers, neck pillows and luggage tags, all featuring graphic aeroplane motifs. This floor also holds a library and space for exhibitions and events.
Standby Tokyo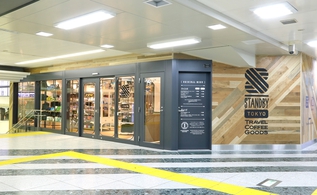 Opened in March 2014 inside Tokyo Station, this café and store is great for a pitstop, giving you the chance to do a bit of shopping and then relax with a cup of coffee. Targeting tourists and business travellers, Standby Tokyo focuses on travel goods and souvenirs. If you're looking for a gift, choose from Klean Kanteen tumblers, a range of Traveney and Travelife products, and Japanese sweets from Tokyo Campanella. The café serves delicious coffee from Sarutahiko and hosts photographic exhibitions curated by Popeye Camera. Free Wi-Fi and use of iPad minis are also available.
Beams Lights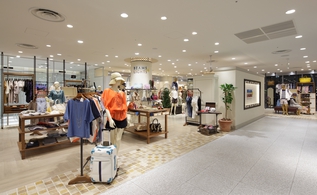 Lifestyle brand Beams wants you to see 'Life as a Journey' at this Shibuya concept shop, which deals primarily in clothing. Their 'daily wear' collection is appropriate for everything from holiday getaways to business trips, and oozes refined quality. If you're planning on meeting new people or exploring new horizons, this is where to make your fashion preparations.
Muji to Go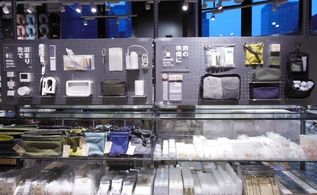 As its name suggests, this shop stocks products for those on the go. Curated from the 7,000 (and more!) items sold at the main Muji store, highlights here include luggage and portable accessories that make your journey more fun and comfortable. On our must-have list are the travel assorting cases, conversion plug adapters and mobile speakers. You'll also find simple, practical clothing, as well as plenty of gift ideas. Located inside the Kitte tower, the store also adds a special something with campaigns such as the Where to Go project, which features a different celebrity (from Japan or abroad) each month who introduce their personal travel essentials.
Travel Shop Gate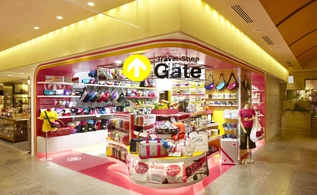 Found inside the Marui department store in Yurakucho, this shop follows a new retail concept produced by Idea International, offering everything from suitcases to other useful packing and carrying products. Popular items include the floral printed pouches from Sweet Escape and dotted carry bags from Punto & Linea. We also recommend the colourful luggage tags and belts, and foldable slippers.
Tokyo Knowledge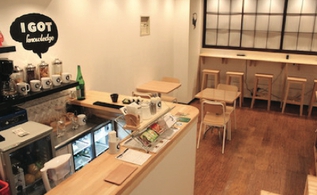 Asakusa is one of Tokyo's top tourist spots, where travellers from all over the world gather to experience the traditional side of the city. This café caters especially to visitors from abroad, and offers free Wi-Fi, outlets for charging your phone or iPad, and on-site computers. It also stocks adapters, maps in several languages, and guidebooks, all of which can be used on the premises. In addition, tired tourists can freshen up with Japanese food and sake or experience the local culture through workshops.
Omise Parco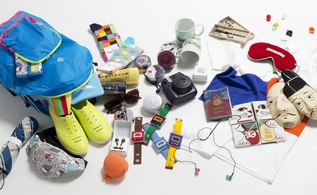 'A life called travel' is the theme for this fun shop dealing in designer goods inside Narita Airport's Terminal 1. A total of more than 300 items blending fashion, culture and the latest technology are available, so you'll be sure to find just the right thing for your trip.
Urban Research Travel & Gift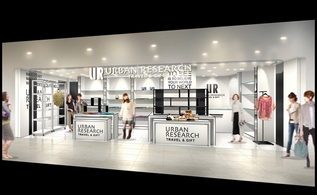 Japanese fashion brand Urban Research operates this concept store on the fourth floor of Narita Airport's Terminal 1. You'll be able to find travel-related variety goods and gift items here, in addition to clothing, suitcases and other essentials. If you have time to kill at the airport, this place certainly provides some stylish relief.
The Airport Store United Arrows Ltd.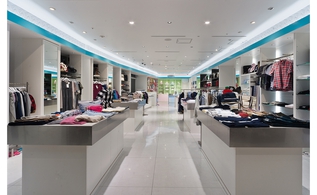 A concept shop produced by United Arrows exclusively for airports, The Airport Store offers a carefully selected range of apparel and lifestyle goods centred on the themes of travel, business and gifts. Here you'll find fashion items meeting the needs of many different types of travel, fitting in seamlessly on everything from sightseeing tours and resort holidays to business trips.
By Time Out Tokyo Editors