As a city that's bursting with Michelin-starred restaurants in a country where people risk death for a decent meal (we're looking at you, fugu), where presentation is key and where the ancient culture of delicious delicacies starts at the tip of the kaiseki plate and ends right down at the bottom of a greasy ramen bowl, there's no denying Tokyo has earned its place at the top of the food chain. But as much as Japanese cuisine has to offer, sometimes the craving strikes for something a little more exotic. In the mood for powerful Indian spices, fragrant Thai herbs or, uh, soy-stewed pigs' ears from China? Head to one of these Tokyo ethnic groceries and you should be able to find what you're after. Working out how to cook them, however, is between you and your toaster oven.

Mundo Latino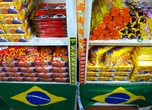 Where: Gotanda
Ingredients: Colombia, Brazil, Chile, etc.

Colombia. Great at coffee, even better at food: wander down to Mundo Latino to find out just how good. Stocks include a wealth of foods from across South America (you'll also find Brazilian, Chilean and Peruvian foods on the shelves), be it frozen empanada and blood sausage, canned feijoada stew, jalapenos and even powdered pão de queijo – cheese buns that make an excellent starting point for the less confident chefs (you simply add water). Other favourites include more than 20 different flavours of frozen tropical fruit purée, Mate, the Pervian Inca Kola, and guarana-flavoured soft drinks. Full details and map
Green Nasco

Where: Shin-Okubo
Ingredients from: Pakistan, India, etc.

Tokyo's Middle Eastern and South Asia establishments seem to have converged on this unlikely back alley near Shin-Okubo Station – Green Nasco sits alongside a mosque and kebab shop, while you'll find half a dozen other similar stores in the immediate area. The shop stocks an excellent range of spices from Pakistan and India, as well as a halal meats such as chicken and mutton (both imported), and beef from Hokkaido. Full details and map
Nikko Asia Shokuhin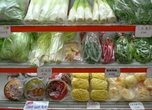 Where: Ikebukuro
Ingredients from: Taiwan

If Taiwanese cuisine tickles your taste buds, head to Nikko Asia Shokuhin no Shokuzai, a vast emporium spanning several floors. Dabble in the selection of Taiwanese seasonings – including soy sauce and white and red sufu (fermented bean curd) – or pick up dried foods such as snow fungus, chenpi (sun-dried tangerine peel) and noodles. Don't fill your basket up too soon, though: the third floor is home to a range of essential Taiwanese vegetables, including orange daylily, Oriental chives and wild rice. And if that's not adventurous enough for you, it also offers chicken thighs, pigs' trotters, various innards, mandarin rolls, steamed dumplings, frozen dim sum, Chinese tea, mahout (twisted dough fried in peanut oil) and sachem (a type of Chinese pastry). Full details and map
Thailand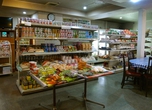 Where: Kinshicho
Ingredients from: Thailand

In case the name wasn't a big enough hint, Thailand stocks a range of essential Thai ingredients, including long coriander, stink beans, herbs, vegetables and various seasonings. As an added bonus, you can finish your shopping with a bowl of noodle soup at the small restaurant on the premises, frequented by Thai locals who come to gossip with the owner. Full details and map
Spice Home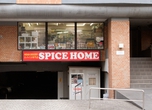 Where: Roppongi
Ingredients from: India

Run by two siblings from Myanmar, Spice Home specialises in Indian foods. You'll find spices, of course, plus dried lentils, pulses, coconut milk and more – including a selection of prepackaged curries for the adventurous but lazy. And it doesn't stop at food: there's also a selection of Indian movies and pop music to choose from. The shop sits opposite the Grand Hyatt Tokyo in Roppongi. Full details and map
Yugi Shoten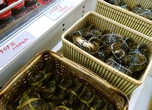 Where: Ikebukuro
Ingredients from: China

This fourth-floor superstore stocks a vast selection of Chinese produce, including fruit and veg, fresh fish, frozen foods, seasonings, spirits, dried foods, confectionery and more. Prices are written in Chinese, and most of the clientele seem to hail from the country themselves. Favourites here include the range of shop-made side dishes, such as pigs' trotters and pigs' ears stewed in soy sauce. Yugi Shoten no Shokuzai can be found a short walk from the north exit of Ikebukuro Station. Full details and map
Darvish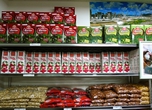 Where: Kodenmacho
Ingredients from: Iran
Iranian cuisine is a comparatively rare sight in Tokyo, but stray down the right Kodenmacho backstreet and you'll stumble across Darvish. Run by a friendly chap known as Uncle Hasan, this shop stocks fragrant rose jam, rose water, dried fruits (including lemons, figs and dates), nuts and various different types of Iranian honey. The owner is so friendly, in fact, that he may even offer to show you how to enjoy a cup of chai, prepared in the traditional Persian style. Full details and map
Murachin Shokuzai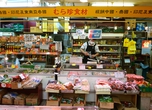 Where: Okachimachi
Ingredients from: China, Thailand, Indonesia 
Buried among the food shops in the Ameyoko Center Building, this pungent emporium holds pretty much every spice you might ever want or need. It carries a whopping 2,000 different goods in total, including spicy doubanjiang (chili bean paste), tianmianjiang (sweet bean sauce), Sichuan chilli peppers, seasonings, spirits, tofukan (dried tofu) and dried shrimp. You'll also find a range of Thai and Indonesian foods, seasonings and spices. Full details and map
Asia Super Store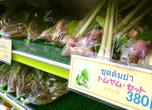 Where: Higashi-Shinjuku
Ingredients from: Thailand

If it's Thai products you're after, you could do a lot worse than Asia Super Store – and we're talking about more than just food. Stocks include Thai chilli, lemongrass, banana leaves, bai teuy (screwpine leaves), seasonings and confectionery, but also Thai magazines, shampoo, soap, wooden mortars and bowls for making tom yum soup. Full details and map
Fuji Store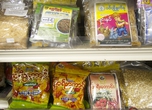 Where: Shin-Okubo
Ingredients from: Myanmar, Thailand, etc.
Fuji Store specialises in food from one of South-East Asia's more under-represented countries: Myanmar. Take your pick from popular products including lahpet (a type of fermented tea regarded as a Burmese national delicacy), savoury deep-fried mixed nuts and Myanmar-made tobacco. Full details and map
By Time Out Tokyo Editors