Tokyo is a city of 100,000 restaurants, and sometimes it feels like half of them are serving the same dish: ramen. The nation's most popular fast food comes in various guises, from simple, comforting chuka soba to rich Hakata-style tonkotsu and flavour bombs like the fiery noodles served at Mouko Tanmen Nakamoto. Rather than attempt to list all of the good ramen restaurants in Tokyo, we consulted some hardcore noodle geeks – people who scoff over 200 bowls of the stuff a year – to help select 20 essential destinations. From Ramen Jiro to Kiraku, these are the places that any self-respecting ramen fan in Tokyo needs to visit.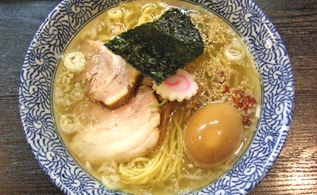 Takano
Nakanobu
Tokyo-style ramen at its best

If you can stay in business for 15 years, you must be doing something right. In the case of Takano, it's several things, with a diverse selection of dishes to keep even the most discerning noodle-lover happy. Not sure what to go for? The basic chuka soba is a good starting point for newcomers: the combination of rich Akita free-range chicken with sweet niboshi (dried sardines) makes for a full-flavoured broth that's not too greasy. Topped off with thick slices of chashu pork and a gooey parboiled egg, it's a masterpiece of Tokyo-style ramen. Read review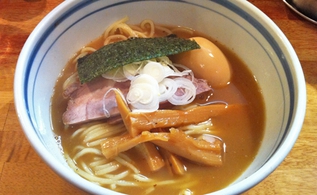 Kokaibo
Monzen-Nakacho
A daily dose of the good stuff

Let's be honest: while indulging in the occasional late-night noodle binge is the God-given right of any Tokyoite, a daily ramen habit is a treacherous path that leads directly to the obesity ward. Enter Kokaibo, a busy ramen spot that's spent the past 10 years serving its special blend of mild, fat-free fish broth to health-conscious diners. Read review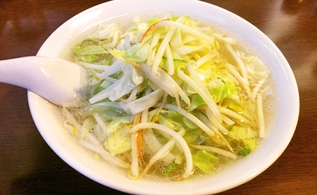 Hatsune
Nishi-Ogikubo
Six seats... and a long line of tanmen lovers

There's only room for six people in the cramped, back-alley premises of Hatsune, a noodle institution that's been running for over half a century now. Its most popular dish is tanmen, a bowl of shio (salt) ramen topped with a mix of sautéed, crispy cabbage, bean sprouts and carrots. The clear broth turns out to be packed with umami – don't be surprised if you find yourself draining the bowl once you've finished the noodles. Read review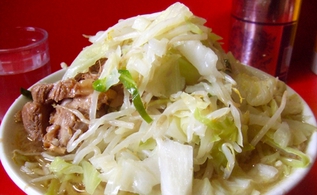 Ramen Jiro Mita Honten
Mita
Home of the famed Jiro ramen

Anyone who embarks on a quest to find Tokyo's best ramen will probably end up at this Mita spot – indeed, the original branch of Jiro is said to be the most popular noodle shop in the whole city. Most other ramen looks wimpy in comparison to what they serve here: a fatty, soy sauce-based broth, with thick noodles, hearty chunks of chashu sliced pork and an enormous pile of sautéed cabbage to top it off. Since the shop was established back in 1968, former apprentices have opened more than 30 sister branches, each offering its own take on the classic recipe – but for the original and best, this is still the place to head. Read review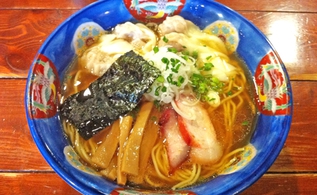 Yakumo
Ikejiri-Ohashi
The best wontonmen in Tokyo?

Yakumo's greatest contribution to the Tokyo ramen scene is undoubtedly its excellent wontonmen. With plump wonton dumplings and al dente noodles served in a golden broth, it's no surprise that Yakumo's is considered by many to be the best rendition of the dish you'll find anywhere in the capital. The steamy kurodashi tokusei wontonmen (special wonton noodles in black broth), with its honeyed chashu pork slices, comes highly recommended. Read review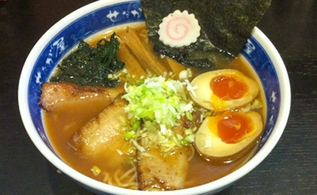 Setagaya
Komazawa-Daigaku
Two ramen shops under one roof

This famous ramen shop is known for pioneering the nimosaku (literally, two crops) business model. From 11am to 3pm each day, it sates the appetites of the lunchtime crowd with hearty bowls of shio ramen, served up under the name Hirugao. At night, it transforms into Setagaya, where the speciality is ramen made with fish stock. And you know what? They're both great. Read review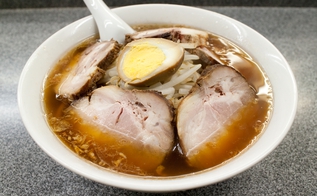 Kiraku
Shibuya
A taste of tradition

The grandmother of Tokyo ramen shops, Kikuya opened its doors in 1952, and you can practically taste all those decades of experience in its flavoursome soup. The shoyu (soy sauce-based) broth is packed with fried onions and chewy, flat noodles, and topped off with bean sprouts, nitamago (slow-boiled egg) and the obligatory chashu pork slices – just the way they used to make it everywhere in the capital. Read review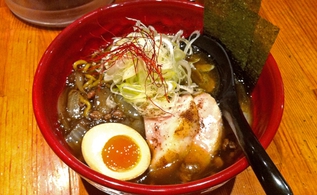 Shodai Keisuke
Shinagawa
Ramen with a twist

Tried every type of ramen in town? If you're in the mood for a new take on an old favourite, you'd do well to seek out Shodai Keisuke, which boasts a unique, black miso-based soup conjured up by French- and Japanese-trained chef Keisuke Takeda. This distinctive soup mixes seven kinds of miso and bamboo charcoal in a meaty broth, finished off by a perfect balance of toppings including chashu pork slices flavoured with rock salt, ajitama (soft-boiled egg), scallions and nori. Read review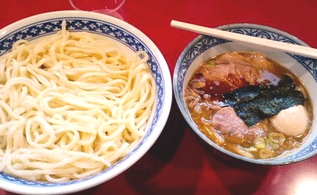 Seitoku
Yoga
A lunchtime fix of famous tsukemen

Seitoku is renowned for its tsukemen (dipping ramen), but anyone chasing a late-night snack will be disappointed – this is strictly a lunchtime spot. The owner uses bread flour when making his daily batch of medium-thick, super-chewy noodles, while the rich soup is a mix of fish stock – made from dried sardines and bonito flakes – and meat-based broth, with a hint of savoury shrimp oil. Read review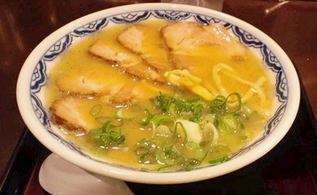 Akanoren
Nishi-Azabu
Perfect for rounding off a night on the town

Akanoren was the first Hakata-style ramen shop to arrive in the Kanto region, making its debut way back in 1946. Its standard ramen comes with thin, flat noodles swimming in a tonkotsu (pork bone) soup enriched with soy sauce, managing to be light but deep at the same time. Open till 5am, it's ideally positioned to snare hungry revellers as they head home from a night out in Roppongi. Read review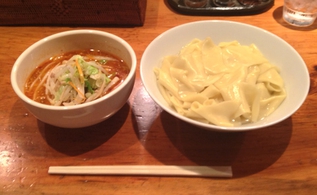 Suzuran
Shibuya
Tsukemen with added Carpenters

A distinctive noodle shop in more ways than one, Suzuran helped kickstart the current tsukemen boom in Tokyo (an honour that it shares with Yasubee, which sits just on the other side of Meiji-dori). Renowned for its thick, chewy, 3cm-wide hirauchimen noodles, this Shibuya shop also boasts an unusual music policy: you'll hear nothing but Carpenters songs there, all year round. Read review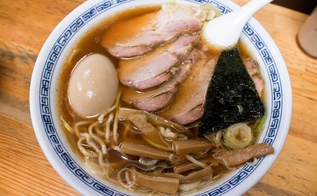 Kai
Kugayama
Ramen you'll never tire of

In the hierarchy of Tokyo ramen shops, Kai may not offer the most mind-blowing flavours, but that's kind of the point: the owner is trying to create simple, unfussy noodles that you could actually eat every day. The most popular option is the tsukemen, made with a soy-flavoured seafood broth that complements the thick, chewy housemade noodles perfectly. Read review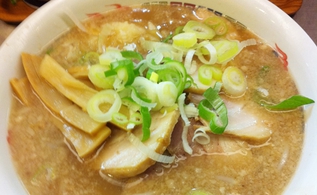 Hopeken
Sendagaya
Simple but addictive tonkotsu ramen

Standing-only ramen, served 24 hours a day: there's a reason why Hopeken has become a local institution. Decked out in true street-food style, this long-running eatery serves light, sweetly flavoured tonkotsu ramen, topped with crispy bean sprouts and chunky chashu pork slices. Copy the regular customers and add some garlic and black pepper to yours, for a perfectly, potently flavoured bowl. Read review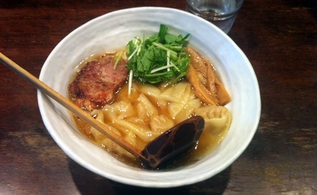 Usagi
Shibuya
Refreshing wontonmen, without the additives

You won't feel guilty slurping the noodles at Usagi: their light, shoyu ramen is made without artificial flavours, and topped with mizuna (Japanese mustard greens) for added healthy effect. If you have any room left after that, the popular wontonmen is also worth a try. Read review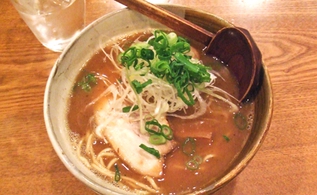 Watanabe
Takadanobaba
A hidden getaway on the ramen battleground

Takadanobaba has gained a reputation as one of Tokyo's fiercest battlegrounds for ramen shops, but even in a neighbourhood like this, Watanabe stands out. The exterior and refined atmosphere are more befitting of a high-end kappo counter restaurant, while the ramen comes in a rich, intense tonkotsu-gyokai (pork bones and fish) soup, topped with delightfully tender housemade chashu and extra-thick menma that burst with flavour. Read review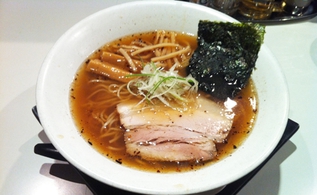 Hototogisu
Hatagaya
Tonkotsu with a deep clam flavour

You certainly wouldn't go to this rough-and-ready noodle joint for the ambience, but if Hototogisu's decor – roughly painted black walls and an L-shaped counter – leaves much to be desired, the food is spot-on. The secret of its ramen lies in the balance between the pork and seafood stock, which really lets the flavour of the shellfish come through. Read review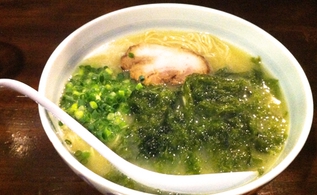 Marutama
Ryogoku
Best for chicken-based soup

The white, chicken-based soup at Marutama gets its delicate flavour from six hours of patient simmering. Served with a special salt dressing, the basic marutama ramen is a lot lighter than it looks, with curly noodles and melt-in-the-mouth chashu. Careful, though – it's also rather moreish. Read review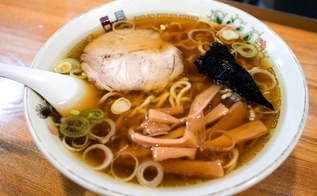 Harukiya
Ogikubo
Classic shoyu ramen

Opened in 1949, Harukiya has been in business for more than 60 years now, and it shows – not only in the shop's old-school style, but also in the quality of its ramen. This venerable eatery serves a typically Tokyo variety of ramen: chuka soba, blending chicken and fish stock with fragrant soy sauce to create a well-rounded broth. Read review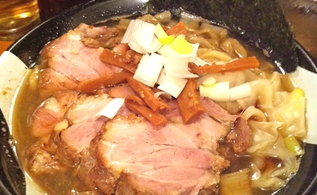 Nagi Shinjuku Golden Gai
Shinjuku
For people who like their flavours strong

This branch of the Nagi ramen chain comes steeped in the atmosphere of Shinjuku's Golden Gai district, with a smell that hits you as soon as you walk in the door. And no wonder – the speciality here is pungent niboshi ramen, made by boiling vast numbers of dried sardines for 12 hours to create a distinctive, boldly flavoured soup. Read review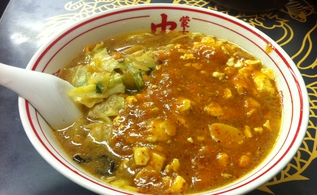 Mouko Tanmen Nakamoto
Itabashi
Some like it hot

The Nakamoto restaurants are famous for their spicy ramen, and this flagship shop is the best of the bunch. The deep red broth gets its fiery, flavourful heat from a spicy miso sauce, which melds gloriously with rich tanmen umami, sweet cabbage, carrots and garlic. If you're feeling suicidal, order the tsukemen-style hibachi miso ramen, and enjoy that stomach ulcer. Read review

Translated by Time Out Tokyo Editors