Saturday

Okamoto's | 10.30am, Red Marquee
Staggeringly unoriginal and supremely enjoyable rock quartet, combining garage punk and rock'n'roll with an unhealthy Rolling Stones fixation. Worth catching now, while they're still too young and dumb to know any better.
Clammbon | 11am, Green Stage
Such is the general love for this indie rock trio that they managed to release two albums of cover versions of their own songs without being accused of self-indulgence. Think of them as a Japanese version of The Sea and Cake, if you must.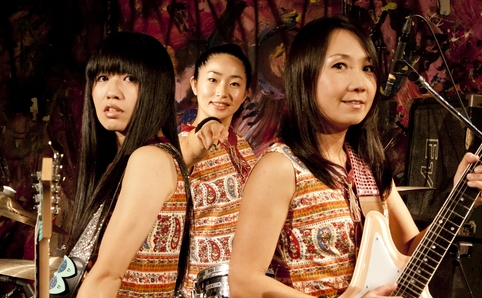 Shonen Knife

Shonen Knife | 11.30am, White Stage
C'mon, you must know these guys by now. The Kurt Cobain-endorsed female pop-punk trio have been going for three decades now, although singer/guitarist Naoko Yamano is the only original member.
Lonesome Strings & Mari Nakamura (ロンサム・ストリングス&中村まり) | 12.30pm, Field of Heaven
The quartet led by guitarist Yoshiki Sakurai have reined in some of their more wayward musical impulses for an album of old-fashioned country and Americana with singer Nakamura, whose dead-on vocals were honed during an adolescence spent in Ohio.

Kaji Hideki and Riddim Saunter (カジヒデキとリディムサウンター) | 1.45pm, Gypsy Avalon
In which one of Japan's most terminally underrated indie pop singer-songwriters teams up with a bunch of virtuoso but hopelessly unfocussed musicians and creates something rather nice.
Akarakjime Kimerareta Koibitotachi e (あらかじめ決められた恋人たちへ) | 2pm, Field of Heaven
What started out as a solo electro-dub project in the late-'90s has swelled into a full band capable of genuine psychedelic mayhem, though also guilty of some unwelcome noodly tendencies. Nice theremin action, either way.
Little Creatures | 3.30pm, Field of Heaven
If you're going to name your band after a Talking Heads album, you'd better not use it to peddle any old middle-of-the-road rock bollocks. This art-rock trio have been actively avoiding that option for over two decades now, though their willful eclecticism has yielded as many duds as hits.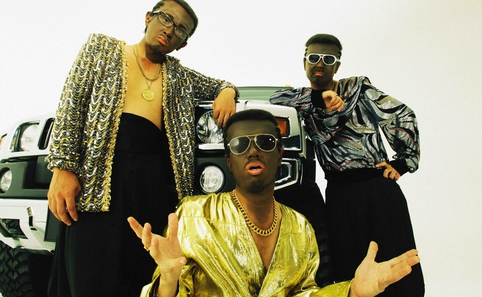 10-Feet

10-Feet | 3.40pm, White Stage
Impressive live band they may be, but this punk trio's penchant for goofy antics seemed to have got the better of them when they appeared in blackface for a video last year. If you can forgive them that, you'll probably be able to forgive their flirtations with nu metal and cock rock, too.
Hanaregumi (ハナレグミ) | 3.50pm, Green Stage
Nagazumi Takashi pulled a volte-face when he quit funk group Super Butter Dog in 2002 to become an acoustic guitar-toting singer-songwriter. As Hanaregumi, he drifts into the realms of alt. country, soul and even reggae, uniting them with a disarmingly expressive voice.
Gen Hoshino (星野源) | 4.45pm, Gypsy Avalon
It turns out that the leader of instrumental band Sakerock has a voice, too. Gen Hoshino's earnest, folky songs are nice enough, but it's going to feel like much of a muchness after Hanaregumi's set.
Nobuyasu Okabayashi (岡林信康) | 5.10pm, Field of Heaven
He's been described as the Japanese answer to Bob Dylan, and Nobuyasu Okabayashi followed the same trajectory from protest singer to rock musician – though we don't remember Bob ever having a flirtation with enka.
Date Course Pentagon Royal Garden | 6pm, Orange Court
After going on hiatus in 2007, saxophonist Naruyoshi Kikuchi's prog-jazz ensemble returned last year with an almost entirely new lineup. If you've ever smoked jazz cigarettes while listening to Bitches Brew and Mahavishnu Orchestra, you may well grok this.
Odoro Matilda (踊ろうマチルダ) | 6pm, Gypsy Avalon
Taking his name from the timeless Aussie bush ballad, this gruff-voiced singer has a gift for making even the most raucous drunks turn maudlin.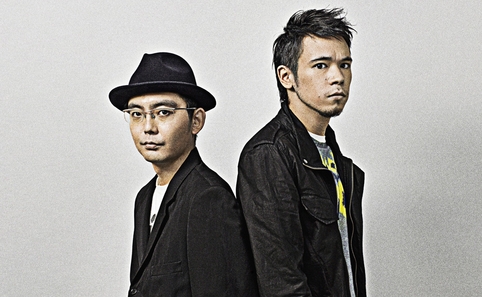 10-Feet

Kimonos | 6.20pm, Red Marquee
Collaboration between Zazen Boys frontman Shutoku Mukai and singer-songwriter Leo Imai, both of whom seem to have a thing for '80s new wave and, er, Peter Gabriel. Kimonos' intermittently enjoyable debut album featured Deerhoof drummer Greg Saunier. Guest slot potential, perhaps?
The Hiatus | 6.50pm, White Stage
Thoroughly uninteresting emo band formed by Takeshi Hosomi after his previous act, Ellegarden, went on indefinite hiatus in 2008.
Yasuha Kominami (小南泰葉) | 7.15pm, Gypsy Avalon
At times, this young singer-songwriter's work sounds as disposable as a thousand other acoustic troubadours plying the gig circuit. At others, she'd have you swearing blind that you'd just discovered the next Shiina Ringo.
Tokyo Ska Paradise Orchestra (東京スカパラダイスオーケストラ) | 7.20pm, Green Stage
Yes, they're shamelessly cheesy, but it's hard to resist the crowd-pleasing spectacle that is 'Skapara'. And anyway: you're at a music festival. You don't have to tell anyone else you watched them and danced like a maniac for the whole thing.
Watusi Zombie (ワッツーシゾンビ) | 10.40pm, Naeba Shokudo
Bonkers rock'n'roll trio from Kansai, prized for their unhinged onstage antics. They're Rookie A Go-Go graduates, but this is probably the largest stage they're ever going to play at Fuji.
T Jiros (T字路s) | 11.50pm, Naeba Shokudo
There's nothing particularly original about this duo's blues and old-school rock'n'roll numbers; what distinguishes them from countless other bar acts is Taeko Ito's sandpaper-raw vocals, which have to be heard to be believed.
Osaka Monaurail (オーサカ=モノレール) | 3.15am, Crystal Palace Tent
Granted, there's no shortage of Japanese bands that have pilfered heavily from the James Brown canon. These guys do it well, though. Damn well.