Face it: music festivals are as much about who you don't watch as who you do. The excitement that comes each year when they announce the initial lineups, clogged to the gills with good bands, turns into disappointment when you realise that scheduling and the constraints of geography will prevent you from seeing half of them. That's all the more true of Fuji Rock, where getting from one end of the site to the other can take a good half an hour – and that's before torrential downpours have turned the whole place into something more closely resembling the Battle of the Somme.

Still, it's possible to cram a good number of top-flight gigs into a single day if you plan everything right. Here are Time Out's 10 tips for each day of the festival, with potential schedule clashes kept to an absolute minimum...

• Fuji Rock: The Japanese acts
• Fuji Rock: Rookie A Go-Go
• Fuji Rock: Live blog

Friday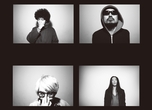 8otto
11.30am, Red Marquee
They've been picked as the support act for Beady Eye's Osaka and Nagoya shows in September, but don't hold it against them. Liam Gallagher could probably learn a thing or two from 8otto, in fact: they're possibly the best Japanese band to have sprung up in the wake of The Strokes – and definitely the only one with a singing drummer.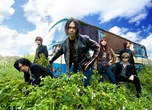 Soul Flower Union
12.50pm, White Stage
Sure, you could go and watch overhyped Brit band The Vaccines on the Green Stage. However, for hippy-scented festival vibes, Takashi Nakagawa's folk rock group take some beating. Having shot to fame in the wake of the 1995 Hanshin earthquake, Soul Flower Union also feel more important than ever this year.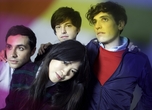 The Pains of Being Pure at Heart
1.55pm, Red Marquee
Their 2009 debut was deeply indebted to the sounds of '80s UK indie, but the Brooklyners have beefed up and gone a bit alt rock on the follow-up, Belong, which was produced by U2 and Smashing Pumpkins vet Flood. Strong hooks and ample singalong opportunities, though don't expect much by way of on-stage spectacle.

Manu Chao La Ventura
3.50pm, Green Stage
The globe-straddling, polyglot French singer is a dab hand at working a festival crowd, although he's stripped things back with La Ventura, a quartet formed with longtime pals Madjid Fahem, Madjid Fahem and Philippe Teboul. Sounds ideal for a mid-afternoon slot, especially if the sun's out.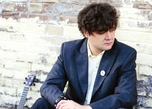 Ron Sexsmith
5.10pm, Field of Heaven
It's all about the songs, dude, and Ron Sexsmith's got a whole arsenal of them. The pudgy-faced Canadian is frequently compared to Elvis Costello and Paul McCartney, and this year's Long Player Late Bloomer – his 12th album to date – is the work of a songwriter at the top of his game.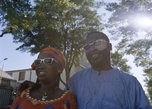 Amadou & Mariam
7pm, Field of Heaven; 11.45pm, Crystal Palace
Feelgood African pop doesn't come much more infectious. Amadou & Mariam have been performing together for decades in their native Mali, although it wasn't really until the Manu Chao-produced 2004 album Dimanche à Bamako that they began to reach a wider audience. They'll play with a full band in the evening, then as a duo in the Crystal Palace later.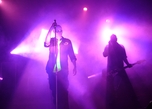 The Sisters of Mercy
8.30pm, Red Marquee
Andrew Eldritch has been celebrating his band's 30th anniversary this year without any of the original members – the iconic goth-rock outfit has essentially been a solo project since the mid-'80s. The Sisters are a notoriously inconsistent live act, but hopefully they'll rise to the occasion at Fuji: amazingly, this will be the first time they've played in Japan.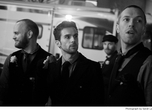 Coldplay
9.30pm, Green Stage
...If only because they're the sole act among this year's headliners who really feel like they deserve to be at the top of the bill. Coldplay had the unenviable job of headlining the UK's Glastonbury Festival the day after U2, but they still managed to impress. Expect to hear songs from their forthcoming, as-yet-untitled fifth album.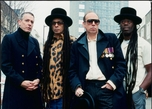 Big Audio Dynamite
10.20pm, White Stage
The genre-splicing '80s pop group formed by Mick Jones after he was kicked out of The Clash have proved one of this year's most successful reunions. If you can't make it, the band's resident sound effects maestro Don Letts – the man who introduced punks to reggae – will be spinning in the Palace of Wonder from 2.15am.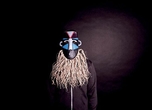 Planet Groove
From 11pm, Red Marquee
You can probably skip Washed Out, who were lackluster at the Freaks Music Festival during Golden Week, but it's hard to top the one-two-three punch of electronica artist Four Tet sandwiched between rising UK stars SBTRKT and Jamie XX. The scattershot selection of acts over at All Night Fuji pales in comparison.