Looking to hide from the high summer heat? Do it at one or several of Tokyo's clubs this weekend, or head out to Yamanashi for equally fine dance music – our party recommendations return with a bang after a week off, highlighting everything from intergalactic techno travels to retro tune blasts straight from the '90s. Read on for our full picks, and make sure to also check out our Clubs page for additional options.
FRIDAY 7/31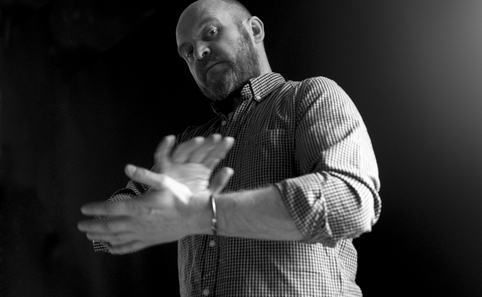 Eureka! with Atjazz
One of the many all but forgotten regular nights on the schedule at Daikanyama's Air, the house-focused Eureka party has seen a nice revival this year, now returning for its second 2015 edition. DJ, producer and active remixer Matt 'Atjazz' Iveson gets top honours tonight – expect the unexpected from this former game music composer, whose jazzy house tunes sure have come a long way since the late '90s – when they graced the soundtrack of Tomb Raider. Hokkaido's own Kuniyuki Takahashi will be also be serving up a live set, while the lounge is where veteran spinner Eitetsu Takamiya holds court.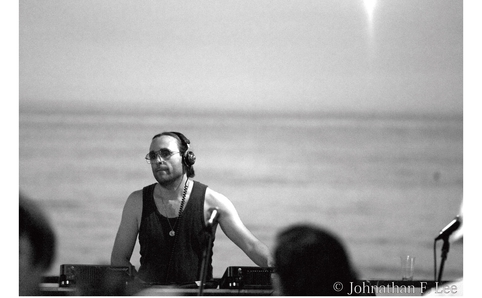 Swiss Bank
The party goes on through the night and late into the morning at Harajuku's laidback Bonobo, where the night-time DJ duties are handled by an all-female spinning cast including Marii, Venus Kawamura Yuki and DJ Sprinkles aka Terre Thaemlitz, a multi-decade veteran of the Tokyo scene and someone who can always be counted on to serve up quality ambient vibes. Meanwhile, the morning section starts around 8am and features the likes of DJ Nori and Roundhouse regular Remi – the ¥2,500 ticket price gets you entrance to both parts.
SATURDAY 8/1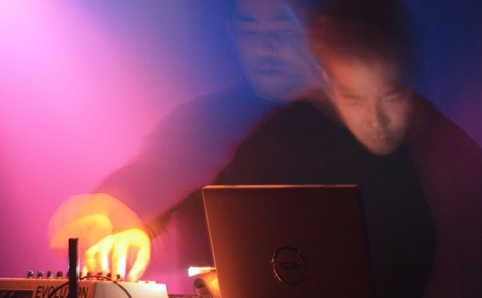 Sawagi Festival 2015
The natural beauty of Mount Fuji's Five Lakes area, Japan's finest techno and house, fireworks and local Yamanashi delicacies – how much more can you really ask for? Head out to the Bugakuso campsite on the shores of Lake Yamanaka for a two-day bonanza of tunes courtesy of Tokyo scene heavy-hitters Ken Ishii, DJ Sodeyama, A. Mochi and Kuniyuki Takahashi, plus contributions from well over 25 other DJs, artists and groups. The food stall area is where to fill up on fine regional grub and booze, ideally just before sitting down to enjoy the Saturday night hanabi.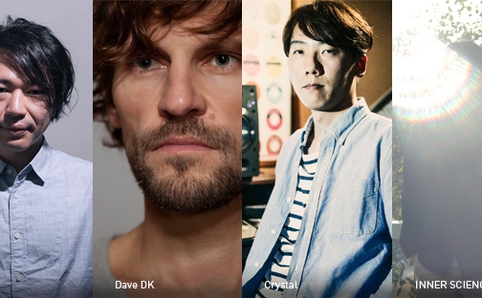 Cats feat. Gonno
Tokyo-based label Mule Musiq's Cats party honours scene veteran and house/techno artisan Gonno for its August edition, celebrating the tireless spinner's long-overdue first solo album, Remember the Life is Beautiful. Look forward to vintage stuff from this DJ and producer, who finally seems to be getting the international recognition he so well deserves. Backing up the headliner is Berlin-based Dave DK aka David Krasemann.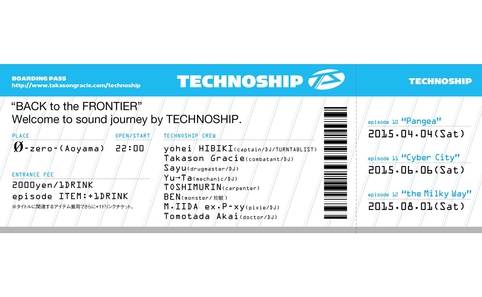 Technoship Ep. 12: The Milky Way
It's time to board the Technoship at Aoyama's Zero, as captain Yohei Hibiki and crew will once again be taking clubbers on a journey beyond repetitive laptop-thumping and tired spinning, toward a new frontier of innovative tune concoctions and futuristic fiddling. Join the nine-strong DJ crew for a trip into the future of techno – but don't forget to wear something something summery (yukata, anyone?), as appropriate dress will get you an extra drink ticket at the, uh, airlock.
For more things to do this weekend, click here
By Time Out Tokyo Editors