Sunday

Oh Sunshine | 10.20am, Red Marquee
Weirdly lifeless collaboration between American vocalist (and former YouTube star) Emily Connor and ex-Tokyo Jihen guitarist Mikio Hirama. Might be worth having that Sunday lie-in after all.

Your Song is Good | 11am, Green Stage
Think of them as the Tokyo Ska Paradise Orchestra it's okay to admit to liking. Over the course of their career, Your Song is Good have moved from scrappy punk band to good-natured ska-rock act, though it looks like they're drifting back in the opposite direction now.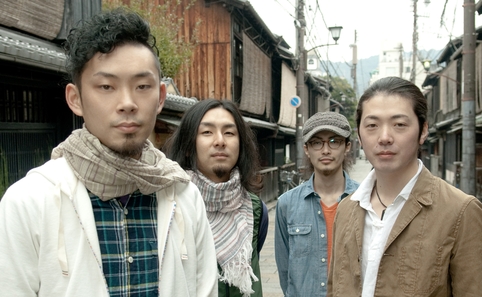 Nabowa

Nabowa | 11am, Field of Heaven
If you're planning on watching Dachambo later in the day, spare a thought for this young quartet from Kyoto, whose intricate, percussive instrumentals are lent added emotional heft by violinist Hiraku Yamamoto. Shades of Rovo, without the wankiness.
Humbert Humbert (ハンバート ハンバート) | 11.30am, Orange Court
The folk duo garnered strong reviews for their appearance at Scotland's Celtic Connections festival last winter. And if Humbert Humbert's music can all get a little twee at times, Yuho Sano's vocals are still a thing of real beauty.
Conguero Tres Hoofers | 12.15pm, Gypsy Avalon
Low-key but undeniably impressive collaboration between guitarist Yukihiro Atsumi, percussionist Hidero Nishioka and tapdancer Saro. Festivals are made for watching stuff like this.
Goma & The Jungle Rhythm Section | 12.30pm, Field of Heaven
This one's been a long time coming for didgeridoo virtuoso Goma, who was left with serious memory loss after a traffic accident in 2009. Following a year of rehabilitation, he's back in action again, with his old percussion-driven groove band. Big crowd, guaranteed.
Shugo Tokumaru | 12.50pm, White Stage
Grade A indie genius. Featured in our Fuji Rock '11: Who to watch article.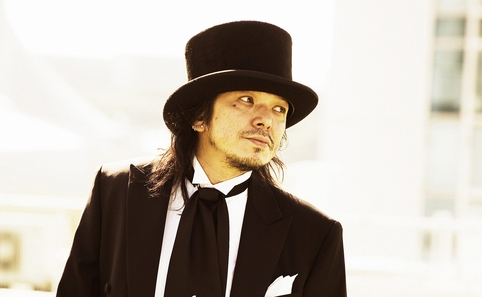 Sion

Sion | 1pm, Orange Court
And you thought Tom Waits's vocals were rough? Rock singer Sion has been sounding badly in need of some Lemsip since he started out in 1985. His songwriting, however, has remained firmly entrenched in the 1970s.

Kotringo (コトリンゴ) | 1.30pm, Boardwalk Stage
Sprightly, piano-wielding singer-songwriter and Berklee College of Music grad championed by Ryuichi Sakamoto.
Blues.the-butcher-590213 | 1.45pm, Gypsy Avalon
Forgive the annoying moniker: this lot were called The Blues Power until original guitarist Yoshiyuki Asano died on the day their first album came out. Extremely proficient, though not terribly essential, blues rock.
Dachambo | 2.10pm, Field of Heaven
One of the most popular bands at the hippy end of the music festival spectrum, Dachambo specialize in extended psychedelic jam sessions, featuring two drummers and a didgeridoo player. Boredoms-lite, anyone?
Kenichi Nagira & Own Risk (なぎら健壱&OWN RISK) | 2.50pm, Orange Court
Country-influenced folk singer (and part-time TV talent) active since the early '70s, known for his tongue-in-cheek humor.
Mo'some Tonebender | 3.10pm, Red Marquee
Long-running and genuinely eclectic alt. rock trio, prone to moments of anything from sleaze-rock to shoegaze. After threatening to go a little bland on 2008 album Sing!, they returned to their more abrasive roots on last year's Struggle.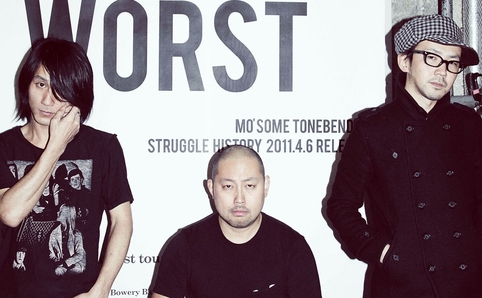 Mo'some Tonebender

Ren Takada (高田漣) | 3.10pm, Boardwalk Stage
While his father, Wataru, was a grizzly folk singer, Ren Takada is rather more whimsical in his tastes. The multi-instrumentalist also plays live as a support musician with YMO, so don't be surprised to see him again on the Green Stage later in the day.
Rakita (ラキタ) | 4.30pm, Gypsy Avalon
Either there's a surplus of whimsical acoustic guitar plinkers at Fuji this year, or we've just never scrutinized the lineup this closely. Rakita only comes into his own when he hits the delay pedal and starts trancing out.

Tokiko Kato (加藤登紀子) | 4.40pm, Orange Court
Yesterday they had Japan's Bob Dylan; today, it's the Japanese Joan Baez. Folk singer and environmentalist Kato has been active since the 1960s, and there was a lot of love when she last played at Fuji in 2006.
The Dekits | 5pm, Boardwalk Stage
Newly formed quartet that rallies together members of Your Song is Good, Riddim Saunter, Comeback My Daughters and Frontier Backyard – all on vocals and acoustic guitar.
Eastern Youth | 5.10pm, White Stage
This post-hardcore band trio formed in 1988 and never really went away. Their influence is smeared all over the current generation of Japanese alt. rockers, although anyone who compares them to Fugazi really needs their hearing checked.
Envy | 6.20pm, Red Marquee
Hardcore meets wall-of-noise post-rock. Featured in our Fuji Rock '11: Who to watch article.

Fuji Blues Project | 6.30pm, Orange Court
In which veteran bluesmen Atsuki Kimura, Takashi 'Hotoke' Nagai and Fusanosuke Kondoh join forces with harmonica player Kotez and the Shinji Miyake Band. Now that Buddy Guy has cancelled, we guess this will have to do.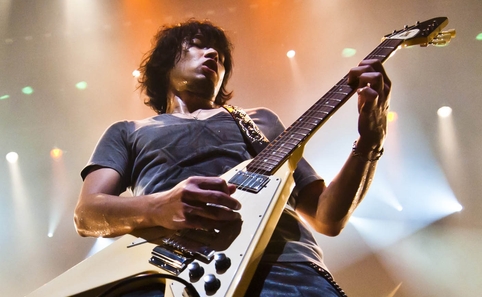 Kazuyoshi Saito

Kazuyoshi Saito (斉藤和義) | 6.50pm, White Stage
The rock singer aroused a fair amount of controversy earlier in the year when he released a new version of his song 'Zutto Suki Datta' online, this time with explicitly anti-nuclear lyrics. If he plays it again at Fuji, it'll be one of the highlights of the festival.
Yellow Magic Orchestra | 7.20pm, Green Stage
Genuinely legendary electropop group. Featured in our Fuji Rock '11: Who to watch article.

Hiroyuki Otsuka to Madre Tierra (大塚寛之 to Madre Tierra) | 9pm, Avalon Stage
This dreadlocked guitarist will be familiar to fans of Shibusashirazu Orchestra, but Madre Tierra's acid-fried rock is a rather different prospect. Super Dumb's husky voiced vocalist Macky guests.
Manhattan | 10.40pm, Naeba Shokudo
Have you ever wondered what it would be like if somebody revived acid jazz, and it wasn't utter toss? This instrumental trio – featuring former members of Miceteeth and Akainu on drums, keyboard and synthesizer – manage just that.
Quruli (くるり) | 11pm, Red Marquee
One of the biggest alt. rock bands of the 2000s, Quruli have now slimmed down to the core duo of Shigeru Kishida and Masashi Sato – and they seem to be growing increasingly staid with each new release. Skippable.
EKD | 11.50pm, Naeba Shokudo
Cumbia-electro-surf-punk from Tokyo. Featured in our Fuji Rock '11: Who to watch article.

Soil & "Pimp" Sessions | 1.30am, Red Marquee
The club jazz supremos are now into the 10th year of a career that's seen them play on Later… with Jools Holland and get signed to Gilles Peterson's record label. If you've still got any energy left by this point in the festival, you should have a blast.