With Vancouver's 2010 Winter Olympics just about to begin, it's time to improve our knowledge of Canada and move beyond typical symbols such as 'Niagara Falls,' 'maple leaves,' 'Anne of Green Gables,' 'salmon,' and 'maple syrup.' Join Time Out Tokyo as we embark on a journey to learn more about Canada right here in Tokyo. Part 1: Montreal bagels.

New York-style vs. Montreal-style bagels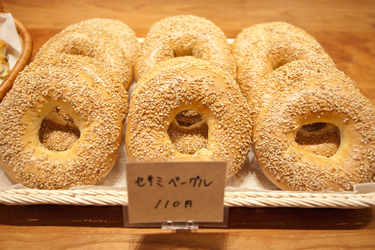 The most popular bagels found in Tokyo are either New York-style or a Japanese variation thereof. How then do Montreal bagels compare? Without wanting to pander to jingoistic stereotypes, New York bagels tend to be super-sized and plump. Their Montreal cousins are smaller, not as thick, and at first glance look brittle or hard. Take a bite into a Montreal bagel however, and you'll be pleasantly surprised by its soft texture and subtle sweetness. Made using eggs, sugar instead of salt, and boiled in honey-flavoured water, so popular are Montreal bagels back in Canada that supply is expected 24/7 and queues there are akin to Tokyoites waiting patiently for their fix of taiyaki (traditional fish-shaped sweets filled with red bean paste) or America's Krispy Kreme. Yet lucky Tokyoites can now taste Montreal-style bagels without needing to travel, thanks to the somewhat recent opening of Shiba's Poko Bagel Café.

The first Montreal-style bagels in Japan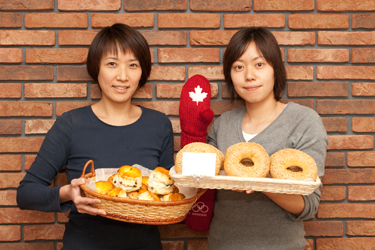 Tokyo's reputation as a food-obsessed city is well documented, so it's no surprise to learn of a café specialising in Montreal-style bagels. As to why Montreal-style bagels, the answer is simple: the two women running the café share a love of Canada. Ono (manager) spent a high school exchange in Ontario, while Maruyama (kitchen) studied baking in Vancouver. When playing around with ideas for a café, it only seemed natural to make and sell products in some way connected to their experience. Once learning of Montreal bagels, the two set off to Canada to discover all there is to know about bagel making and bring their expertise back to Tokyo.

The bagels at Poko Bagel Café are the result of many an hour spent researching the art of bagel making. Only 100% Canadian flour is used and the recipe used is identical to that in Montreal. Baked in a wood-fire oven, their texture chewy and soft, Ono and Maruyama's bagels have indeed surpassed any original ambitions. Further testament to the café's success is a large customer base from Montreal as well as Canadian-savvy Japanese.

Canadian immersion with minimal local flourishes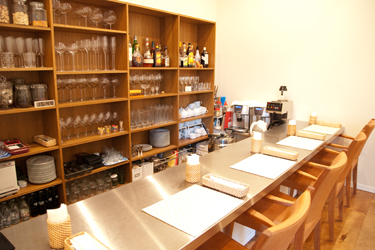 In addition to the usual cream cheese or butter toppings, Poko Bagel Café offers a homemade Aomori blueberry jam version. Maple syrup and walnut cream cheese toppings are also popular. Definitely worth a try is the smoked salmon and cream cheese bagel sandwich, the bagel's sweetness offset by the succulent tang of smoked salmon. Quel fromage indeed: it's enough to make one's tastebuds truly water.
Sweet bagels made using maple syrup and an inspired blend of 'Montreal Tea' round out the menu. Canada Dry's ginger ale and tonic water are offered, and customers will notice other Canadian touches throughout the café. Don't forget: Montreal is in the French-speaking province in Canada, so be sure to remember the accent on the 'e' in café!

Sample menu:

Bagels (plain, sesame, chocolate chip, fig, etc): from 90 yen
Toppings (cream cheese, blueberry jam, herb salt & cream cheese): from 80 yen
Bagel Sandwich (smoked salmon & cream cheese, beef pastrami, etc): from 600 yen
Lunch Plates (including a bagel sandwich, soup, salad and drink): from 1100 yen
Poko Bagel Café (See details & Map)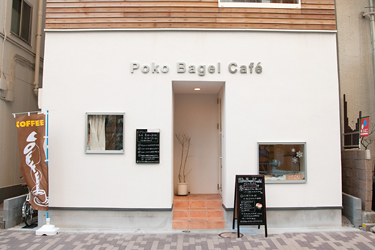 Translated by E. Kavanagh