If Taico Club heralds the start of the summer music festival season, then Asagiri Jam serves as its final hurrah. Run by Fuji Rock organisers Smash, it's like a smaller, more chilled-out version of its older sibling, with just two stages and a crowd who seem as interested in the camping side of the equation as the music – if not more so. On a good year, it also boasts the one thing that Fuji Rock most conspicuously lacks: decent views of Mt Fuji.

The peak may have remained obstinately swathed in cloud for most of this year's event, but that didn't detract from the proceedings one jot. Aided by a rock-solid backing band, dub reggae godfather Lee 'Scratch' Perry delivered an entertaining headlining set on Saturday night, punctuated with rambling tributes to Jah and Japanese cuisine (at least, we think that's what he was talking about). Playing immediately beforehand, former Dr Feelgood axeman Wilko Johnson and bassist Norman Watt-Roy supplied the best facial expressions of the entire weekend, while cranking out a surprisingly visceral set of pub rock and proto-punk. (Osaka Monaurail's resident James Brown impersonator, Ryo Nakata, came a close second in that regard, while Chinza Dopeness deserves a shout-out for his rubber-faced antics.)

None could compete with the sheer visual impact of Narasirato, though. After playing at the remote Carnival Star stage on Sunday morning in jeans and T-shirts, the group switched into tribal mode for their evening main stage performance, complete with headdresses, necklaces and full body paint. But any fears that this might turn into ethnic kitsch were swiftly allayed by the show itself, an exuberant, crowd-pleasing spectacle that even managed to make a cover version of 'Sukiyaki' sound cool. Well, almost.
The highlight of 2009's Asagiri Jam, Hypnotic Brass Ensemble took a little longer to hit their stride this time: it wasn't until they dropped 'Kryptonite' halfway through that things really kicked off. Dirty Projectors were also a little slow off the mark – Dave Longstreth's voice sounded frailer than usual, while the band's live setup seems to leave them particularly exposed to the technical foibles of outdoor music fests. But they picked up as they went along, dropping a couple of barnstorming unreleased songs into a set that leaned heavily on this year's Swing Lo Magellan album. It was probably the highlight of the weekend, but it's a tough call.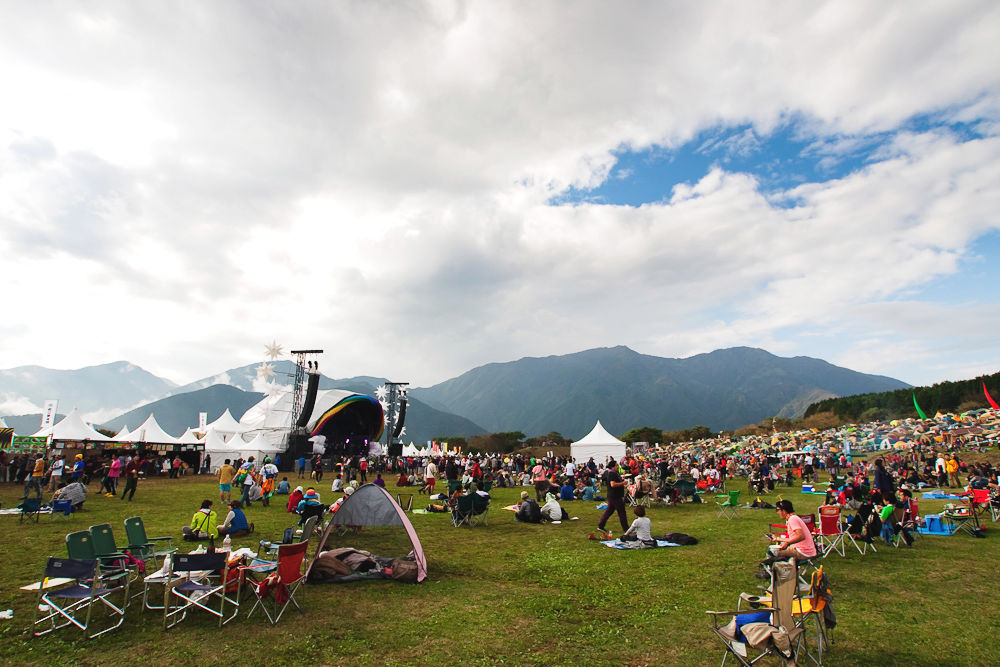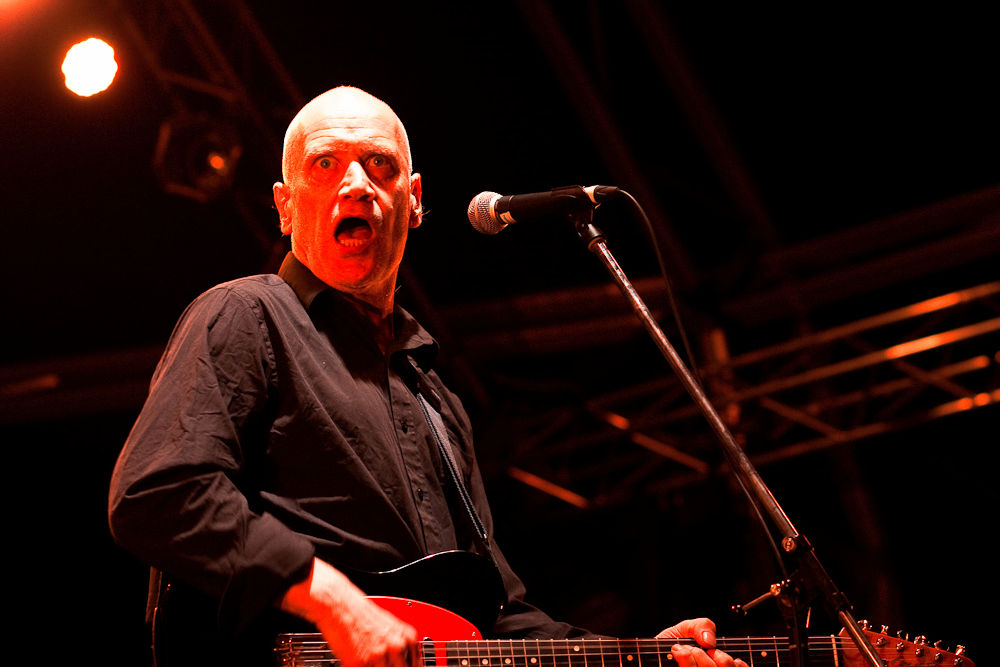 Wilko Johnson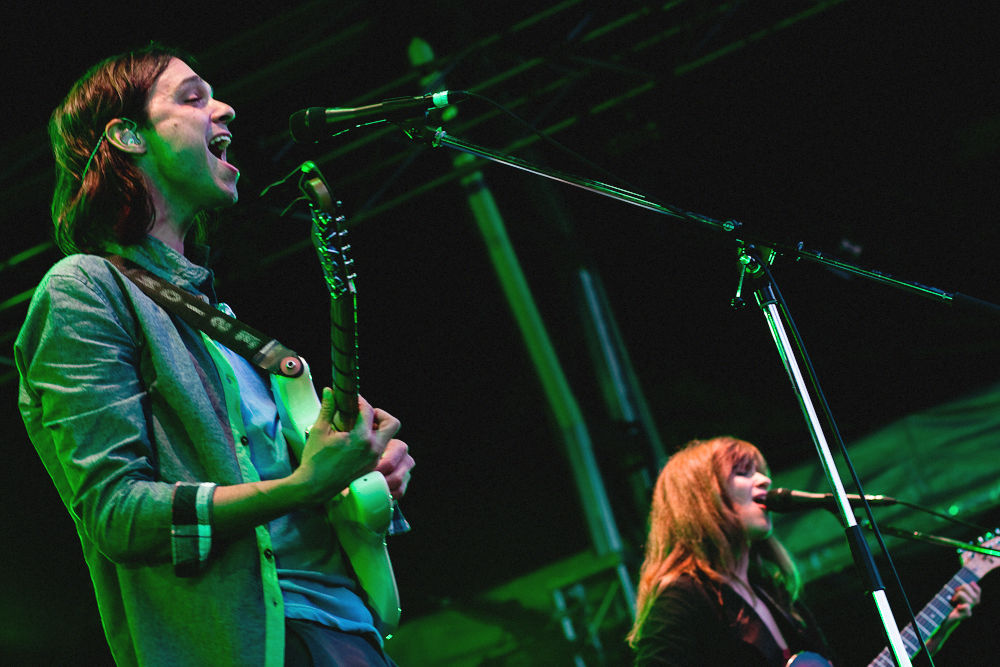 Dirty Projectors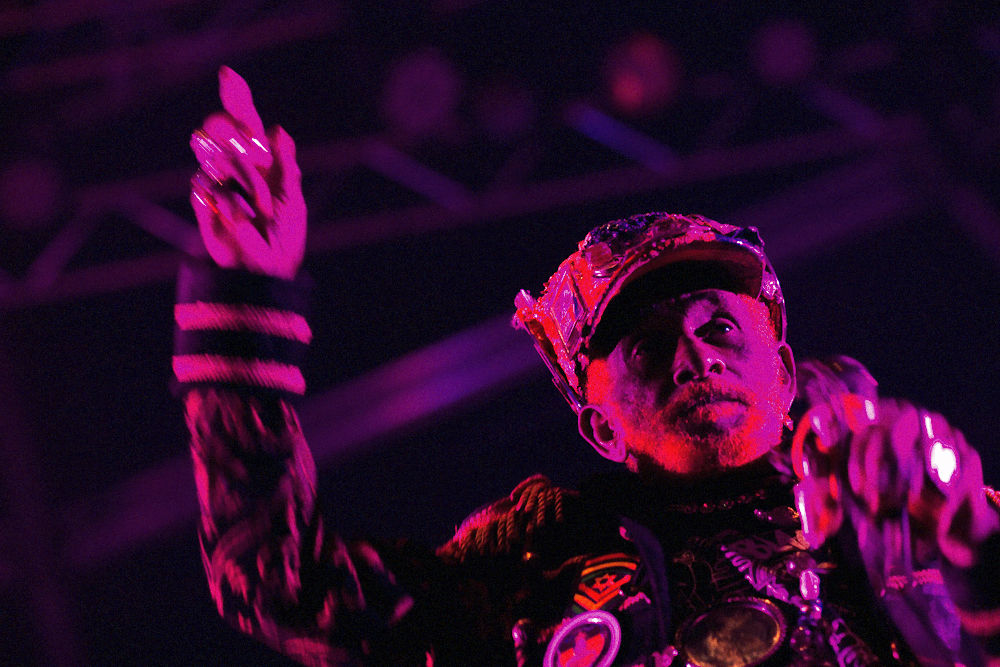 Lee 'Scratch' Perry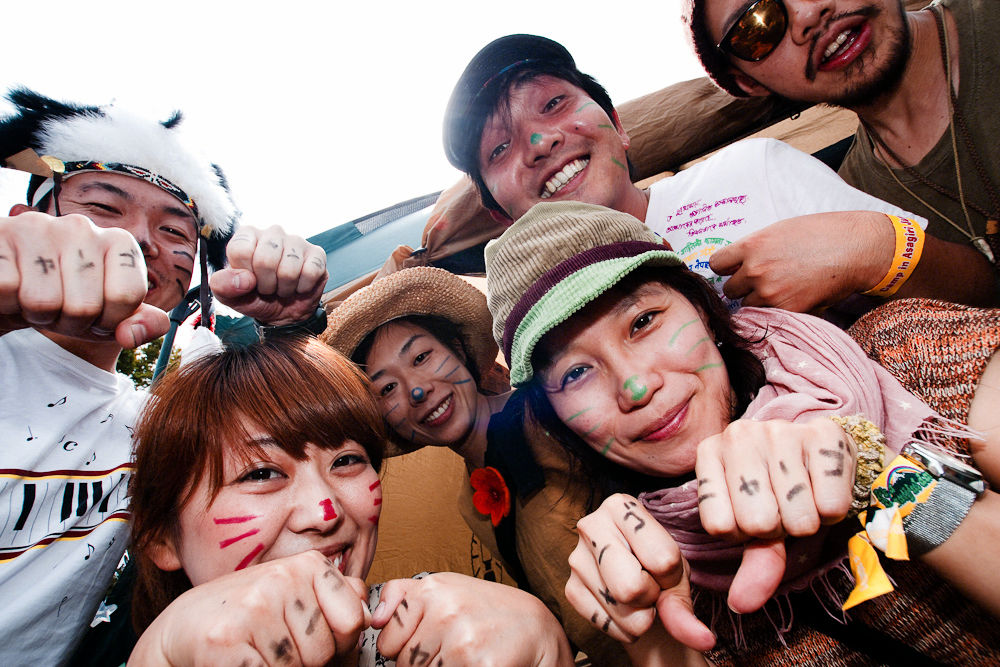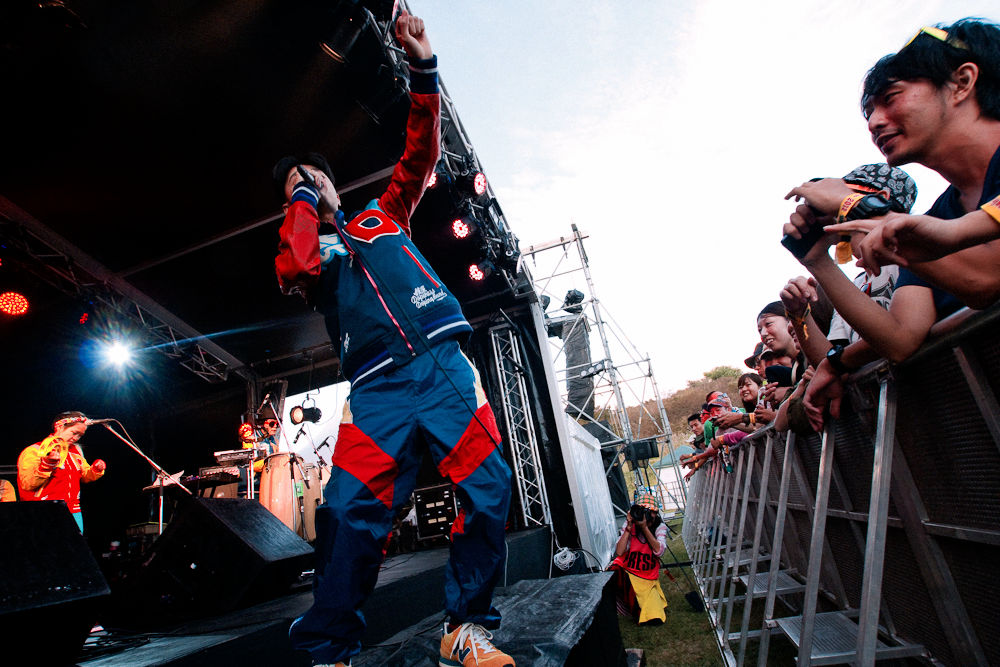 Chinza Dopeness and Doping Band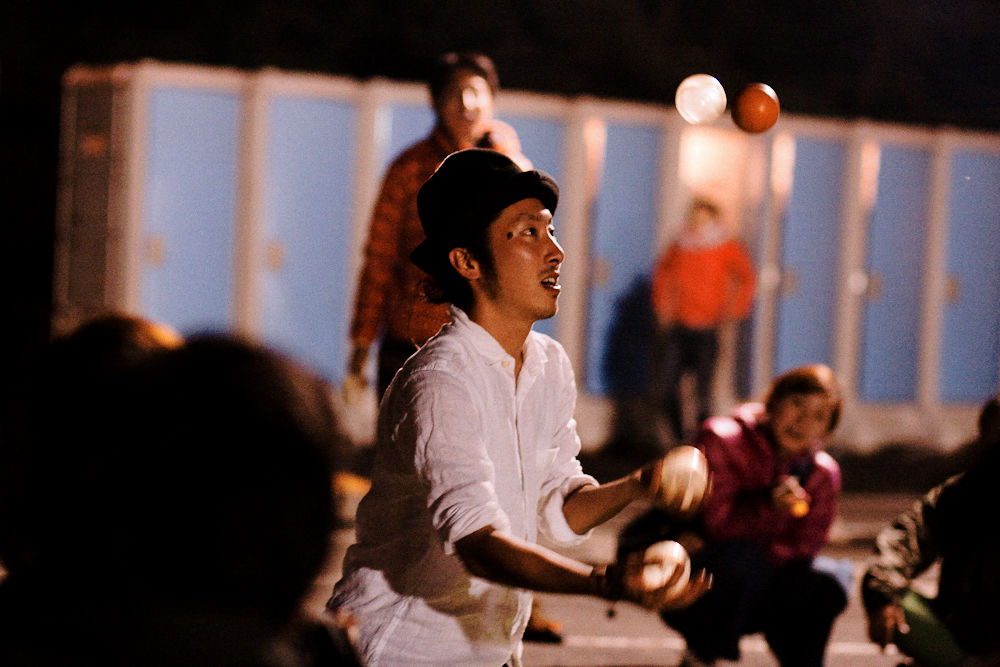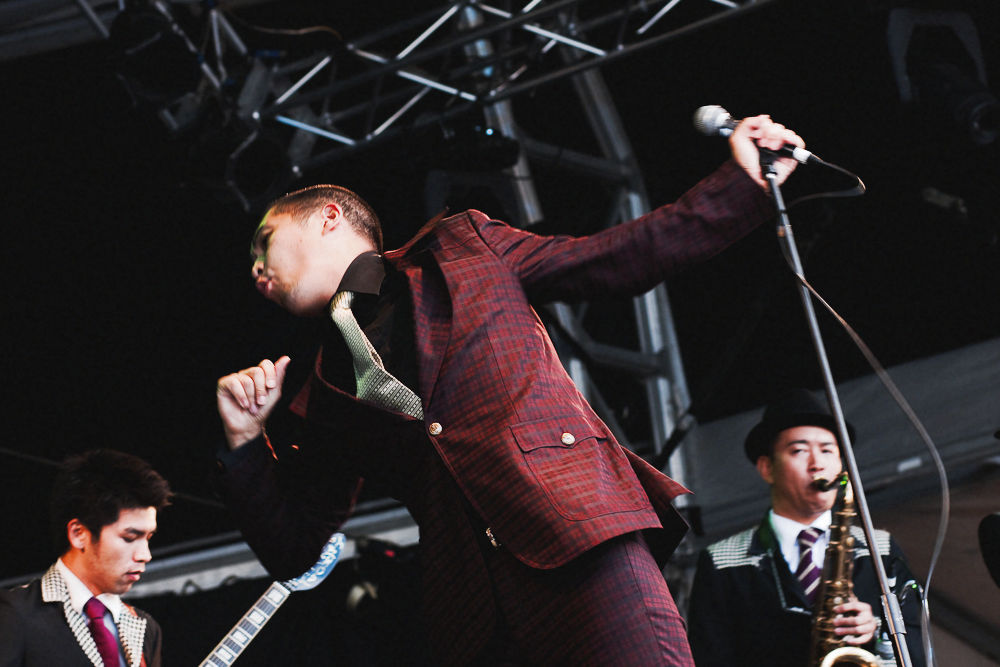 Osaka Monaurail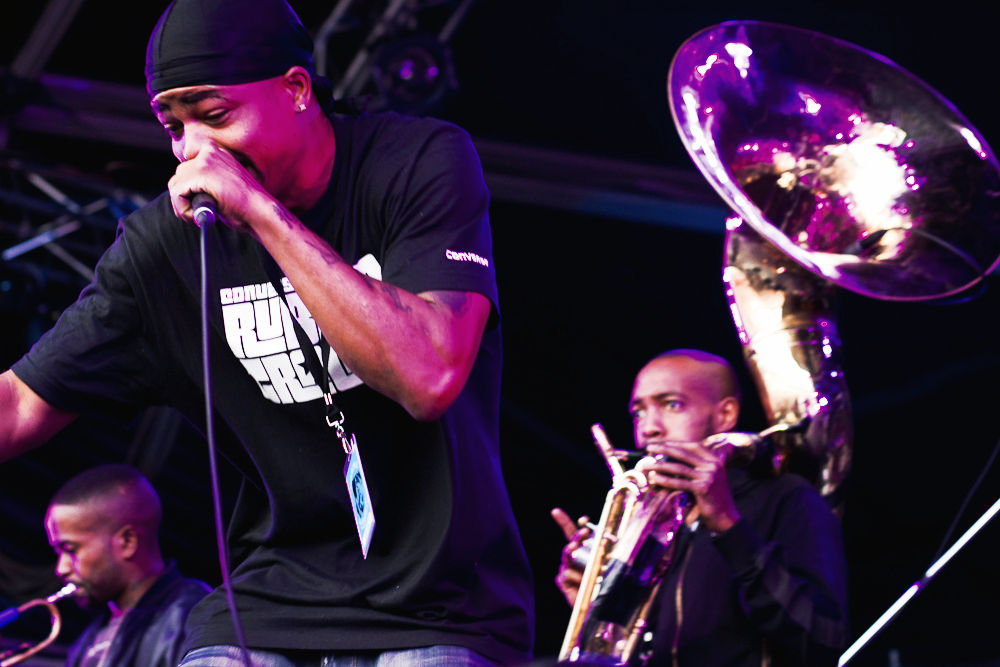 Hypnotic Brass Ensemble




Narasirato