For all Fuji Rock's reputation as a Western-centric music festival, Japanese acts comprise a hearty chunk of the lineup each year. When Time Out first went to Fuji in 2005, we didn't have a clue who most of them were, and it's with that in mind that we've created this quick, scrappy guide to the domestic artists appearing at the festival this year.

• Fuji Rock: Who to watch
• Fuji Rock: Rookie A Go-Go
• Fuji Rock: Live blog

Friday

Dad Mom God | 11am, Green Stage
Ensemble led by former Tokyo Ska Paradise Orchestra member Tatsuyuki Hiyamuta. Like a brattier, more raucous version of his previous band, with elements of punk and surf rock thrown into the mix.
Kegawa no Maries (毛皮のマリーズ) | 11am, White Stage
Glam rockers named after a play by avant-garde dramatist Shuji Terayama. Western audiences will spot the T-Rex influence immediately, though there's also more than a passing resemblance to Fuji Rock's de facto patron saint, the late Kiyoshiro Imawano.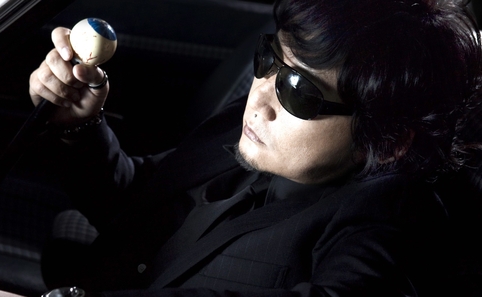 Dad Mom God


Natsumen | 11.30am, Orange Court
Following the precedent set by Hikashu last year, the Orange Court is opening proceedings with the weirdest band you're likely to hear during the whole fest. Natsumen peddle a nutcap fusion of prog rock, jazz and punk that has gained them a cult following overseas.
8otto | 11.30am, Red Marquee
Strokes-esque rockers with a singing drummer. Featured in our Fuji Rock '11: Who to watch article.
Ohashi Trio (大橋トリオ) | 12.30pm, Field of Heaven
Stage name for Yoshinori Ohashi, a singer-songwriter with a penchant for alt. country and top hats. Indiscernible from generic J-pop at some points, but considerably more interesting at others – and he does a mean cover version of Hikaru Utada's 'Traveling'.
Soul Flower Union (ソウル・フラワー・ユニオン) | 12.50pm, White Stage
Okinawan-influenced folk rockers. Featured in our Fuji Rock '11: Who to watch article.
Sunny Day Service (サニーデイ・サービス) | 2.10pm, White Stage
While the '90s UK had Britpop, Japan had bands like Sunny Day Service, who looked to late-'60s rock for inspiration. Strangely pedestrian for a band that is held in such high regard, though you could say the same about most Britpoppers. Reformed last year, a decade after they first split up.
Otofuke (音更) | 2.50pm, Boardwalk Stage
Solo acoustic guitarist who employs idiosyncratic tapping techniques in his lengthy, meditative jams.
Little Tempo | 3.20pm, Orange Court
Perennial favourites on the festival circuit, though something of an acquired taste. Ask yourself: do you want your ska served up on a steel drum?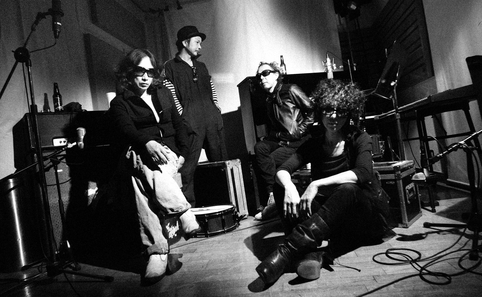 Sherbets

Sherbets | 3.30pm, Field of Heaven
Rock quartet led by Kenichi Asai, best known as the frontman for massively popular '90s act Blankey Jet City. If you can forgive their rehashing of late-'60s and early-'70s psychedelic rock tropes, they're not all that bad.

Olde Worlde | 4.30pm, Boardwalk Stage
Singer-songwriter with a pre-pubescent vocal register and a serious thing for '90s US indie and alt. rock, from Sub Pop rockers to Mellow Gold-style lo-fi rap.
Sakerock | 5.10pm, White Stage
One of the more successful alumni of the Rookie A Go-Go stage, Sakerock have found a receptive audience for their trombone-led, mildly ska-influenced instrumental rock. And it's not often you get to say that, is it?
The Birthday | 6.20pm, Red Marquee
After the demise of scuzzy garage rock band Thee Michelle Gun Elephant in 2003, vocalist Yusuke Chiba and drummer Kazuyuki Kuhara formed a new quartet that sounded… well, exactly the same. Dumb and fun, in equal proportions.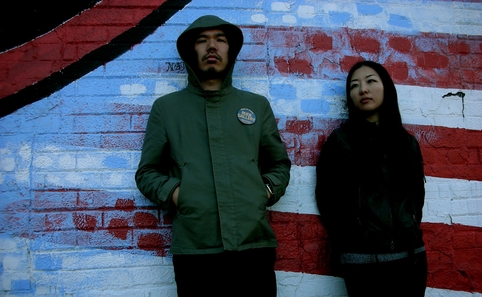 Uhnellys

Uhnellys | 8.20pm, Gypsy Avalon
Abstract hip-hop? Indie post-(funk) rap-rock? It's tough to peg Uhnellys, the duo of drummer Midi* and guitarist, rapper, trumpeter and loop pedal maestro Kim. A bitching live band, though they're unlikely to get the audience numbers they deserve in this time slot.
Little Creatures | 9.30pm, Naeba Shokudo
If you're going to name your band after a Talking Heads album, you'd better not use if to peddle any old middle-of-the-road rock bollocks. This art-rock trio have been actively avoiding that option for over two decades now, though their willful eclecticism has yielded as many duds as hits.
Mitsukaze and Green Massive x El Skunk Di Yawdie | 9.45pm, Gypsy Avalon
Missed Manu Chao earlier in the day? You can expect something similar from this one-off session, which unites reggae-drenched groove band Mitsukaze and Green Massive with a guitar-cajon duo who reference everything from flamenco to Indian ragas.

Asakusa Jinta (浅草ジンタ) | 11.50pm, Naeba Shokudo
Borderline bonkers band from Tokyo's shitamachi district, flinging enka, rockabilly, punk, klezmer and Japanese-style marching band music into the blender. In the cramped Naeba Shokudo stage area, this sounds like a recipe for the best kind of chaos.