Hold off on that beach vacation for now – the party lineup in Tokyo this weekend is too good to miss, with choices ranging from an all-night festival of obscure indie tunes to one of the finest club nights on the annual calendar, plus underground hip-hop beats by the sea and some obligatory disco action thrown in for good measure. Read on for the details, and make sure to also check out our Clubs page for additional options.
FRIDAY 6/19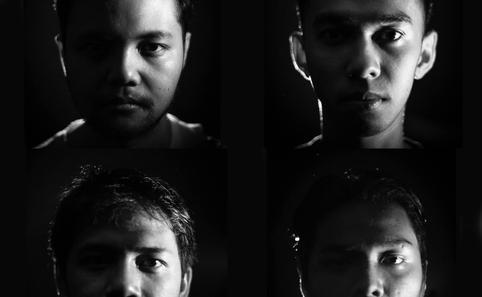 Dum-Dum Party: Midnight
This bewilderingly eclectic one-day fest organised by DIY management agency Dum-Dum LLP makes the move from Shibuya down to Daikanyama's Unit without losing an inch of its trademark craziness: the late-night edition sees Indonesian indie poppers Ikkubaru contribute with exotic flavour, while the rest of the extensive lineup ranges from wacky guitar gang Dotsuitarunen to DJ unit OL Killer and ex-Supercar headman Koji Nakamura's electronica project Nyantora – something for all tastes, in other words.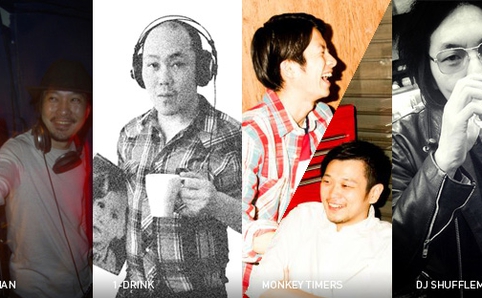 S-Sense
Promising 'good taste and soul', this regular happening moves back to Air for an unspectacular-looking but solid night of disco and house grooves, courtesy of residents and scene veterans Moodman, 1-Drink and DJ Shufflemaster, plus an appearance by Disko Klubb headmen Monkey Timers. If you just want to dance the night away in good company, this one fits the bill.
SATURDAY 6/20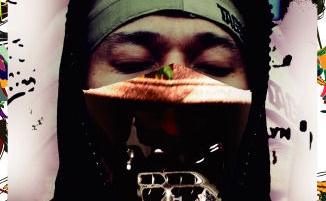 Olive Oil & Popy Oil
Leftfield hip-hop icon Olive Oil brings fellow lubricant and VJ Popy Oil along for a hard-hitting night of beats on the Enoshima beach. Celebrating the release of his new EP, Cloud 9, the star of the night can be expected to deliver a diverse range of underground sounds, while fellow beat maker Miles Word and percussion-biased experimentalists The Lefty add to the funky selection.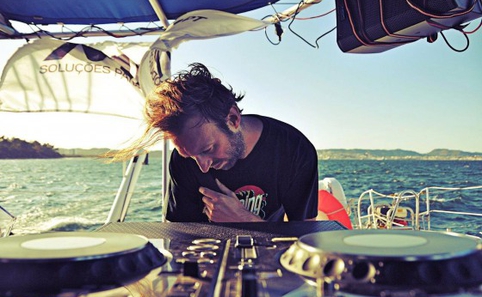 Amate-Raxi 8th Anniversary: Justin V.
Shibuya's plucky Amate-Raxi wraps up its eighth birthday party with a guest set from Brooklyn's remixer-in-chief and former Out Hud/!!! member Justin Vandervolgen, who's especially highly rated among Tokyo's disco-loving clubbers. The transition should be seamless between Vandervolgen and his main support act, disco and dance veterans Force of Nature, who can always be counted on to put on a good show.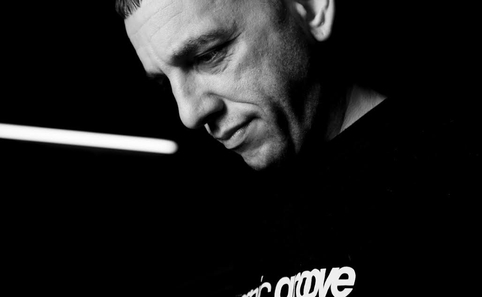 MNML SSGS Party
The ground-breaking MNML SSGS blog may have closed down, but intrepid scene innovator Chris SSG has continued to organise these parties dedicated to cutting-edge techno, house, ambient and more. As always, this latest edition promises to be something special: NYC techno pioneer, Sonic Groove label boss and now-Berliner Adam X joins fellow veterans Ancient Methods at the top of the bill, while the downstairs lounge will be taken over by the Fish crew, usually swimming around at Mishuku's Web. Headman Michihiko Ishidomaru and minimal-dance talent Sapphire Slows are particularly well worth catching.
For more things to do this weekend, click here
By Time Out Tokyo Editors