It may be right by rowdy Ikebukuro, but the mental distance between Otsuka and the 'gateway to Saitama' could hardly be any greater. What you'll find in this unpretentious neighbourhood is quiet backstreets, an atmosphere that reeks of Showa-era nostalgia, and an impressive supply of excellent izakayas, bars and eateries, some of which trace their histories back to pre-war times. Just take a walk along the shopping arcades at night and you'll be sure to feel Otsuka's old-time charm, a sensation that's bound to get stronger once you find a nice pub to sit down and plan your travels at.
The neighbourhood is located on the border of Bunkyo and Toshima wards, with the area around JR Otsuka Station belonging to the latter. This section was historically a part of Sugamomachi, a village outside of Edo proper, but was renamed when the train station opened in the early 1900s. Further south is the 'original', more residential Bunkyo part, where several parks, universities and temples can be found. If you'd like to start your walk in this area, we recommend taking the Marunouchi subway line to either Myogadani or Shin-Otsuka Station and going from there.


While away the hours at Totoru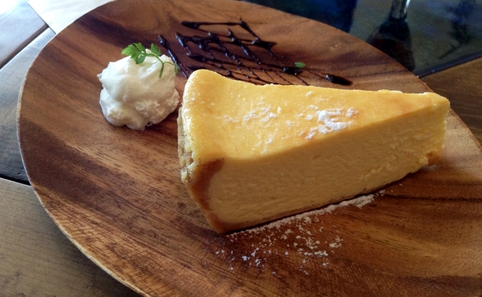 Occupying a stylish space between two roads close to Myogadani Station, this supremely relaxed café is perfect for long lunches and lazy afternoons. The midday menu consists of light choices like pasta and sandwiches, of which the roast beef version is particularly decent. You'll also find craft coffee and delicious homemade cakes here, along with an impressive range of cocktails. Interior design nerds will appreciate the wood-and-concrete appearance, the cool mini-terrace and the quietly mind-blowing bathroom sink. Thanks to @LanceStein for the suggestion!
Wash down your yakitori with sake at Souten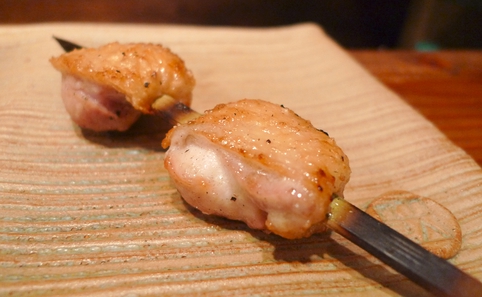 Even if you don't think eating raw chicken sounds like an enjoyable gourmet experience, this upscale yakitori eatery is sure to satisfy. One can't-miss dish is the shiitake-flavoured tsukune meatball, a juicy and powerful creation that rises above the competition, while the sashimi plate will appeal to adventurous eaters. We recommend a few cups of nihonshu to go with the fancy grub – the sake list includes varieties from all over the country, some of them rare choices found at very few (if any) other Tokyo joints. Thanks to @shitamachi66 for the suggestion!
Feel an Atlantic breeze at Leandro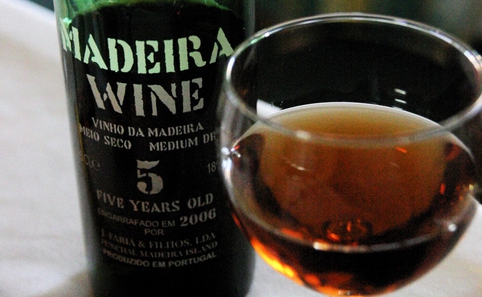 Sure, it's located in the seediest part of town, in an area swarming with sex shops, love hotels and related establishments, but stepping into this charming joint is like entering a different world. A bar and café specialising in wines from the Atlantic island of Madeira, Leandro actually holds the Guinness World Record for the greatest variety of such wines available in a single place. The attentive master is happy to recommend specific vintages and brands, while his appetisers and sweets also maintain excellent quality. Thanks to J.D. for the suggestion!
Visit past greats at Gokokuji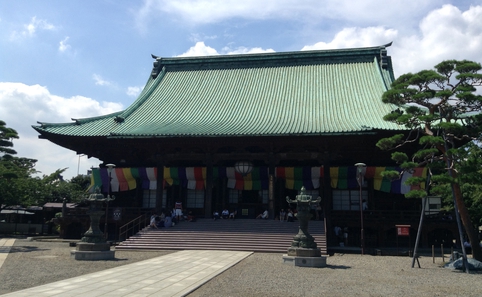 Built in the late 17th century, this imposing temple survived all natural and military disasters of the 20th century, and is now one of the most impressive religious buildings in all of Tokyo. In addition to the main hall, the attached cemetery is beautifully laid out and well worth checking out. Historical figures like Okuma Shigenobu, Meiji-era politician and founder of Waseda University, and field marshal Yamagata Aritomo are buried in the open section.
Feast on oysters and craft beer at Bakushuan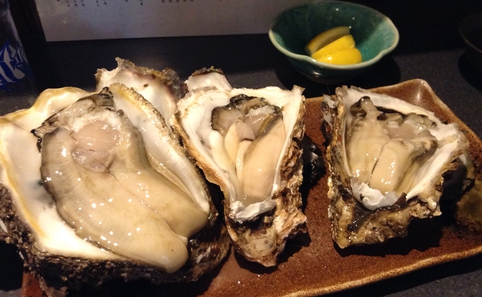 Don't let yourself be put off by the humble location (a converted second-floor apartment) – this gem of an izakaya boasts 10 domestic craft beers on tap, along with a selection of some of the most massive oysters you'll ever see, sourced directly from fishermen across Japan. The brews are provided by top names like TY Harbor, Fujizakura Heights and Wakayama's Nagisa. We also have to mention the service, which manages to combine nonchalance, friendliness and a deep knowledge of both the beer and the seafood. Thanks to @shitamachi66 for the suggestion!
Get your daily bread at Mahl Zeit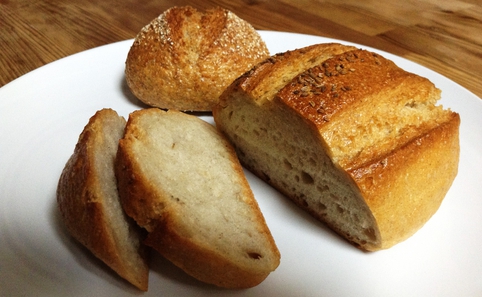 This is a European-style neighbourhood bakery selling quality whole grain bread, along with a range of pastries like muffins, pies and quiche. As the name suggests, their main offerings are dense, German-style loafs and rolls packed with healthy fibers. We especially like how they also sell yesterday's product in big bags and at heavy discounts, making Mahl Zeit a great place for stocking up and freezing as much bread as you can fit.
Join the geezers at Edoichi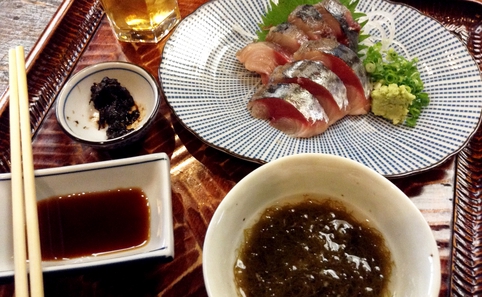 If you're a fan of warm nihonshu and delectable seafood, there's no better place in Otsuka than down-to-earth Edoichi, a traditional izakaya that's remained a neighbourhood fixture for decades. It's especially popular among older locals, many of whom take their seats around the counter almost every day. Prices are not exactly cheap, but both the food and the service are flawless, and it's easy to strike up a conversation with fellow patrons (especially after a few cups of junmaishu). Thanks to Masa for the suggestion!
Shop for crisp sweets at Kashiwaya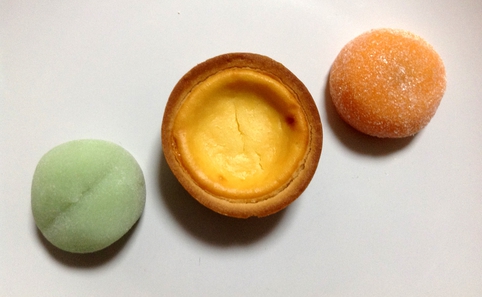 Not a huge fan of bean paste-filled Japanese sweets? Discover a different world of wagashi at Kashiwaya, an innovative confectioner from Fukushima Prefecture. Their only Tokyo shop sells fruit-flavoured goodies like lemon pies, apricot-filled rice cakes and peach manju, and the staff will let you taste most of the sweets before you make your decision. As is customary at shops like this, they'll also wrap your purchases in elaborate gift packaging at request.
Flip through a mag at Otsuka Park Library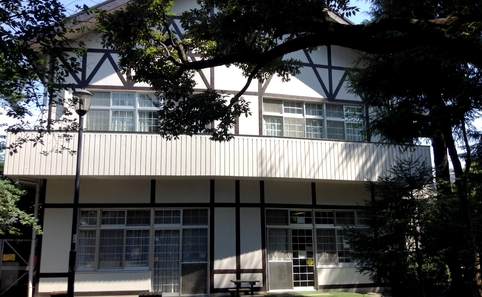 Located right in the middle of the neighbourhood, Otsuka Park is one of the several places in Tokyo claiming to be the original site of outdoor radio taiso, the gymnastics routine still broadcast on NHK every morning. More interesting than that 'fact', however, is the small but useful park library that stocks mainly magazines and children's books, and also has a small reading area in the lobby. It's a comfy place to take a break from exploring and enjoy some quiet time, especially on hot summer days.
Go for an exclusive sushi lunch at Takase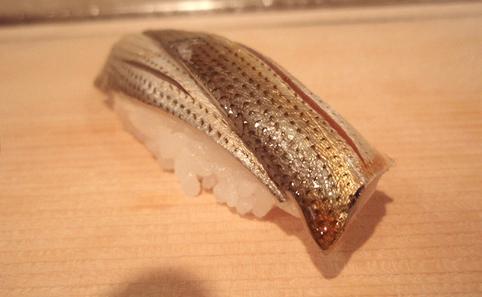 Reservations are essential at Takase, a traditional sushi shop open for lunch only on Fridays and Saturdays. The lively master will start serving his stuff practically as soon as you sit down at the small counter, and the rare treats just keep coming: tairagi mollusks, sea urchin and oysters were served on our visit, and the bean jelly dessert finished things off beautifully. If you're going on a weekend, make sure to combine your course with a choice of sake off the impressively long drink menu. Thanks to @shitamachi66 for the suggestion!