The remarkable concentration of noodle eateries in Suginami Ward's Ogikubo has led to the area being labeled 'ramen town', and this suburb on the Chuo line really does host some of the city's top ramen joints. Some of them have roots that go as far back as the early 1950s, when Tokyo was still rising from the ashes of the war and the demand for cheap eats led to the emergence of Chinese-style joints serving simple dishes like chuka soba noodles. However, Ogikubo also used to be known as a literary town, with many aspiring writers living there and sometimes staying at the famed Seikou inn.
On the other hand, the area around Nishi-Ogikubo (west Ogikubo) Station was known as a wealthy residential neighbourhood before the counterculture movements of the 1960s swept over the area. These two aspects come together in today's Nishiogi, which is a curious combination of quaint antique shops, rowdy live houses, scruffy cafés and upscale apartment buildings. This guide, written on the basis of suggestions from our readers, takes you on a tour of both sides of Ogikubo and leads you to some of the more or less hidden spots loved by locals and visitors alike.



Sip on some real mead at L'abeille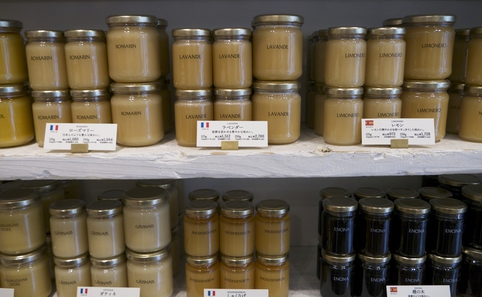 Honey lovers will be in heaven at this specialist shop that stocks up to 100 different kinds of sweet nectar. Their most popular varieties are kept in tanks, from which the staff drip the product into jars with every order. Non-edible goodies like honey-based moisturising cream are also available, but our favourite has to be the thick mead, made from Hungarian acacia honey. The upstairs café is where you can get a taste of L'abeille's renowned 'Ogikubo roll' cake.
Complete your vinyl collection at Gekkosha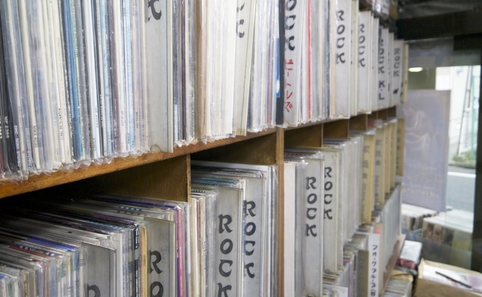 Those of you who still have a record player at home will want to check out the selection at this small shop, which stocks an impressive selection of vinyl as well as some CDs and books. You'll be able to find records by groups like Jackson 5, Aerosmith and Abba right next to Beethoven and Schopin – just ask the knowledgeable owner if there's something particular you're looking for. You can also sell your old discs here, usually at better prices than those offered at your average recycle shop.
Explore classic anime at the Suginami Animation Museum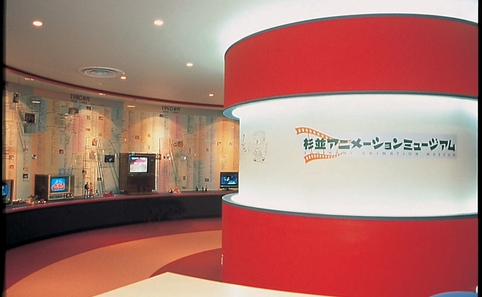 Anyone looking to gain deeper insight into the history of Japanese animation should visit this fun (and free!) museum, where visitors can participate in production workshops, try their hand at illustration, check out thematic exhibitions and, of course, watch as much old anime as they can take on one sitting. The only downside for tourists is that almost all of the text displays and descriptions are in Japanese – we recommend bringing a local along for the full experience.
Slurp up some noodle history at Harukiya
Attracting queues even on weekdays, Harukiya occupies a special place in the heart of many an Ogikubo resident. This old-school ramen shop has been in business since 1949 (a remarkable feat on Tokyo standards), and locals keep coming back for the chuka soba and wontonmen served here. Their seafood-based soup may not be the most amazing concoction out there, but in order to get the complete Ogikubo experience, a visit to Harukiya is absolutely necessary.
Catch a jazz gig at Velvet Sun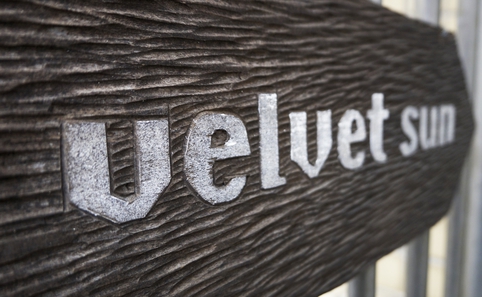 Located just a few minutes' walk south of Ogikubo Station, Velvet Sun is a live house famed for hosting an original cast of performers and artists. The repertoire is very varied, with everything from rock and hip-hop to improv getting featured, but the jazz nights tend to be the cream of the crop. This is a great place to start for those looking to get acquainted with the Tokyo jazz scene, while those interested in current social issues may find the occasional talks worth attending. Thanks to @daveskipper for the suggestion!
Try traditional sweets at Harunaya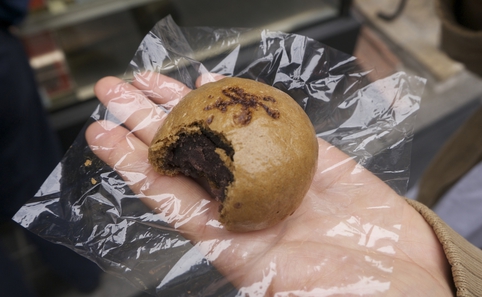 Loved by neighbourhood sweets fiends, this wagashi (Japanese sweets) shop has been doing its thing for well over three decades. Manju, dango and other traditional offerings are nice choices for first-timers, while the seasonal specialities provide amusement for both the eyes and the taste buds. The shop has a small seating area, but its cutesy candies are perhaps best enjoyed while walking around the pretty Kyokai-dori shopping arcade.
Take a breather in Zenpukuji Park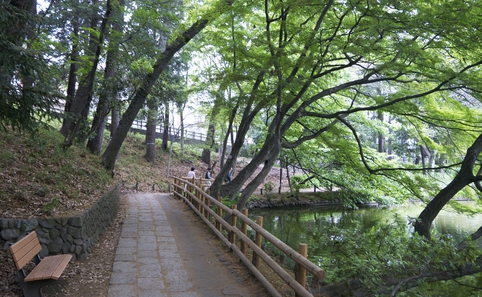 Almost like a calmer version of nearby Kichijoji's Inokashira Park, this picturesque and spacious oasis is a not only a great running spot but also the perfect place for a taste of nature in the suburbs. The playgrounds will keep the kids happy while adults will enjoy strolling around the pond, perhaps also sitting down in the shade on a warm summer day. Rowboat rentals are available from spring to autumn. Thanks to Brian Parker for the suggestion!
Taste tropical ramen at Papapapapine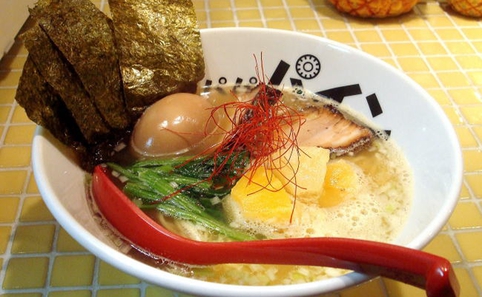 Ever thought pineapple would be a perfect addition to your bowl of ramen? Neither did we, but this Nishi-Ogikubo eatery breaks through preconceptions with its seafood- and pineapple juice-based soup, perfectly cooked noodles, and toppings like sweet pork, seaweed and more pineapple (of course). Make sure you try their flavoured eggs: available as additional toppings, these pineapple-infused goodies may seem like a strange gimmick, but actually taste pretty good.
Dig for hidden treasure at Nishiogi's antique shops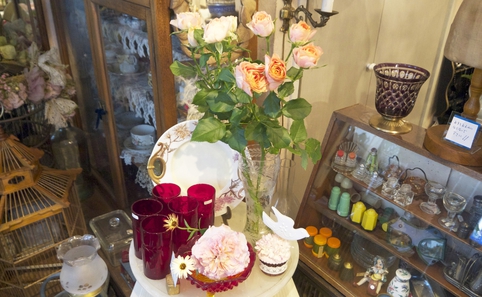 The 55 or so antique shops scattered around Nishi-Ogikubo Station sell everything from Japanese ceramics and turn-of-the-century glassware to vintage kimonos and 1950s American memorabilia. Start your tour by picking up a map of the shops at the koban on the north side of the station and spend an entire afternoon browsing and bargaining. Keep in mind that some of the shops tend to be closed on weekends and holidays. Thanks to Brian Parker for the suggestion!
Climb the stairs to Mexico at El Quixico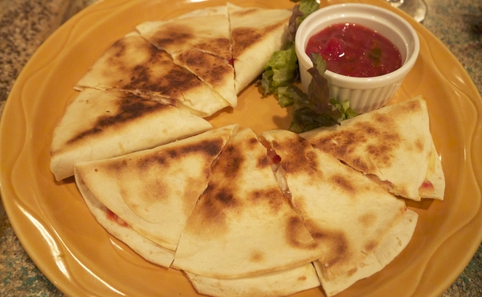 The fellow behind this second-floor Mexican restaurant is one busy gentleman – he cooks the food, waits the tables and mans the register, all by himself and sometimes simultaneously. Go for the popular chicken quesadillas or compile your dinner from the varied selection of appetiser-like dishes on offer, all the while sipping on some excellent sangria. The standard salsa may be adjusted to Japanese tastes, but you can still ask for an authentically spicy version. Thanks to Nancy for the suggestion!