The best things in life are free. They cost nothing. Nada. Nish. We live in one of the world's most expensive cities, but enjoying quality art, music, clubs and entertainment needn't incur a charge. Put your wallet away and follow our guide to the finest free cultural and pleasure-seeking pursuits the capital has to offer.

Enjoy a stunning view...
Tokyo Metropolitan Government Building Observatories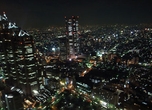 It may not be the city's highest observation deck, but you won't get further into the sky for free than by ascending TMG No.1, the 48-storey, Kenzo Tange-built monolith that makes up part of Tokyo's city hall. The building itself is 240m in height, while the observation deck tops off at 202m. The views are predictably spectacular, and there's a restaurant and kids' toy park up there too, just in case you're easily bored.
Tokyo Metropolitan Government Building Observatories

Asakusa Culture Tourist Information Center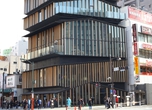 Providing services in English, Japanese, Chinese, and Korean, this Kengo Kuma-designed building also features an 8th-floor observation deck with impressive views of Asakusa and Tokyo Skytree. A great place to start your exploration of the area.
Asakusa Culture Tourist Information Center


Sky Carrot Observation Floor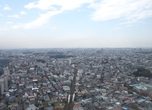 The top floor of this extremely orange-coloured 26-storey building is a great place to enjoy amazing views toward the Bay Bridge while lounging on one of the comfy sofas. You'll have to get something at the restaurant to see Shinjuku, the Skytree, and Odaiba, but the free section is impressive enough in itself.
Sky Carrot

Bunkyo Civic Center Observation Lounge
This 25th-floor 'lounge' sits 105 metres above the ground, and features great views of Tokyo Skytree, Shinjuku, and as far as Mt Fuji and the Chichibu Mountains. The 330-degree panorama is especially spectacular at night, when the non-reflective windows really make a difference.
Bunkyo Civic Center Observation Lounge

Tower Hall Funabori Observation Room
Situated 115 metres above ground level, the observation room at this multi-use institution next to Funabori Station is a must-visit. The 360-degree views of the city can be enjoyed until 9.30pm, allowing for some pretty spectacular photo opportunities.
Tower Hall Funabori

See how your beverages are bottled...
Yebisu Beer Museum
Ebisu is one of Japan's most popular brews, and this 'amusement space' is the place for learning all there is to know about the brand's history and product. The museum itself is free, but the guided tours and samplings on tap require a small fee (still far cheaper than at bars in the area, mind you!). Yebisu Beer Museum


Suntory Musashino Beer Factory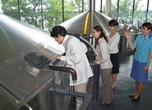 Take a free one-hour brewery tour and find out how Suntory's Premium Malts is produced at this operational beer factory, where free samples are of course also available. Tours take place every 30 minutes between 10am and 4pm (with a minimum of two people participating), while special 'Premium Malts Lectures' can be attended by serious fans.
Suntory Musashino Beer Factory

Morinaga Milk Tama Plant
Find out how your milk or juice is produced at a tour of Morinaga's Tokyo factory. Guides take you through the entire process, after which you can see it for yourself through observing the machinery and workers. You'll have to call in advance to participate, and go healthy – there's a quick medical check-up before the tour.
Morinaga Milk Tokyo Tama Plant

Coca-Cola Tama Factory
See the 'secret recipe' put into action at the Coke factory in Higashikurume. Embark on the factory tour which takes you through the entire process before finishing with a gulp of the ice-cold classic. Reservations are required, so make sure to book ahead at least five days in advance, either by phone or online.
Coca-Cola Tama Factory

Japanese Sake Information Centre
Also known as 'Sake Plaza', the Japanese Sake Information Centre makes available an abundance of information about Japanese alcohol. As well as being able to search for particular brands by computer, there is also a library with around 6,000 books on the topic of sake. You're welcome to give all that a miss, of course, and move swiftly on to the tasting area. Need we say more?
Japanese Sake Information Centre

Catch a gig...
What the Dickens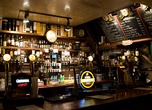 Few would argue that Tokyo can charge a pretty penny when it comes to concert tickets, but gratis gigs are available if you dig about. You'll find plenty going on at this Brit-themed pub in Ebisu, where local bands plug in and wig out most nights of the week. The full schedule is available on their website.
What the Dickens


Oath
This first-floor Shibuya bar has DJs spinning records practically every night, there's no entrance fee, and all drinks are ¥500. Perfect even for a quick visit after a long day at work.
Oath

Ruby Room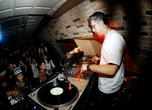 Remaining a a hugely popular spot for expats and club-conscious Tokyoites, this box-sized Shibuya venue hosts loads of free events, including the weekly open mic night (Tuesdays). All drinks are ¥500 here too.
Ruby Room



Suntory Hall Organ Promenade Concerts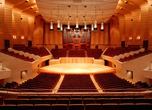 It may look amazing, but the organ at Suntory Hall doesn't get used all that much, which goes some way to explaining the regular free concerts held at the venue - any excuse, right? One Thursday lunchtime each month, music lovers are treated to a half-hour organ recital, gratis.
Suntory Hall

Get artsy...
Scai The Bathhouse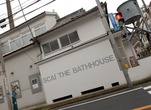 Formerly a bathhouse (the building is over 200 years old), this high-ceilinged space in a charming neighbourhood near Ueno Park does a good line in modern exhibitions, both Japanese and international.
Scai The Bathhouse



ADMT Advertising Museum Tokyo
This museum is devoted to Japanese advertising, from fascinating 17th-century woodblock prints to modern product-placement techniques. Although English explanations are limited, the images largely speak for themselves. Inspired technology allows touch-screen browsing of historic ads and on-demand viewing of award-winning commercials from the past three decades. The museum also contains a library of over 100,000 digitised images.
ADMT Advertising Museum Tokyo

Sumo Museum
Learn about the history of massive men crashing into each other at this cool museum, housed at Ryogoku's Kokugikan sumo stadium. The regular exhibition is a veritable treasure trove of sumo-related memorabilia and woodblock prints, while special exhibitions are held six times a year.
Sumo Museum

Pick up a free piece of culture...
Tama Library Tokyo Magazine Bank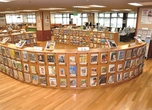 This impressive public library hosts the Tokyo Magazine Bank, a collection of 16,000 issues of everything from weeklies to art publications, including an interesting collection of inaugural issues. The magazines are not available to borrow, but can be browsed freely on the premises.
Metropolitan Tama Library


Koishikawa Library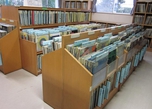 Located in Myogadani, Bunkyo's best public library earns the title on the strength of its extensive collection of CDs, DVDs, vinyls, and sheet music. All CDs and records can also be played on the premises.
Koishikawa Library



Travel Library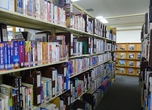 Specialising in travel- and tourism-related materials from all over the world, this library is one Tokyo's best-kept secrets. The collection of 34,000 guidebooks, rare books, antique books, and more contains quite a few true gems, while the travel magazine selection is also impressive. Perfect for planning your next trip, but also treacherous - it's difficult to return to the real world once you really dig in.
Travel Library

Only Free Paper
Trust us: you have no idea how many free magazines get produced in Japan until you go to Only Free Paper. This Shibuya store stocks nothing but periodicals of the complimentary kind, and there are hundreds of them: everything from limited-run fanzines to glossy monthlies, covering genres ranging from food to fashion to fine art. Visitors are invited to take home any titles that pique their interest, the only restriction being that you can't walk off with more than a couple of copies of any particular title. Which is fair enough, really.
Only Free Paper

Explore the city's top outdoor spots...
Palace Cycling Course
Rent-a-bike companies abound in Tokyo, but there's one spot that does them absolutely free, and it's in a charming locale, too. The Palace Cycling Course runs along Uchibori-dori, the street running from the north of Hibiya Park to the northern moat skirting the Imperial Palace. 250 bikes are farmed out on Sundays on a first-come, first-served basis. Take your pick from regular rides, kids' bikes, tandems and baby trikes. Once you've secured a suitable vehicle, it's yours until 3pm.
Palace Cycling Course

Komorebi no Ashiyu
Rest your tired feet in some pleasantly warm water at this unique facility in Kodaira. Ground water is diverted up through a 250-metre deep well and then warmed with leftover heat from the neighbouring waste processing plant, resulting in a man-made 'hot spring'. If you did bring your wallet, the shop here sells special towels (¥100) and handkerchiefs (¥200) designed by students from nearby Musashino Art University.
Komorebi no Ashiyu

Suginami Animation Museum
Weather's not too favourable? Head indoors and learn about the history of Japanese animation at this Nishi-Ogikubo museum, where you can immerse yourself in a number of exhibits. It's not all standing and staring, mind – if you're the sort who wants to get involved, you can join one of the museum's anime production workshops or pick up tips at the regular talks given by industry professionals (all in Japanese, natch).
Suginami Animation Museum

Asukayama Park Monorail
The entrance to this wooded hilltop park is right next to Oji Station, from where you can take the Asuka Park Rail, a free train that takes you all the way to the summit. Despite the one-way trip being only a two-minute adventure, the beauty of the spring flowers below makes it worth your while.
Asukayama Park

Japanese boats at Yokojikkengawa Shinsui Park
Built on reclaimed land by the Yokojikken River, this waterside park has an active group of volunteers who bring out their traditional, wooden Japanese-style boats once every week. Jump on board for free, or get there early (from 10am) to apply for the right to try your hand at steering.
Yokojikkengawa Shinsui Park

Fishing at Shimizuike Park
The pond at this quiet Meguro park was once used to irrigate farmland in the area, but now functions as one of the few free freshwater fishing spots in Tokyo. You're not allowed to take any fish home, so picking up dinner supplies will have to be done elsewhere.
Shimizuike Park

Himonya Dobutsu Hiroba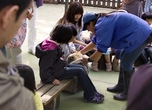 Himonya Dobutsu Hiroba is a great little place for families with young 'uns. Aimed at children below junior high school age, the kids get the chance to bother guinea pigs, rabbits, dogs and even ponies. The latter come with a nominal price tag (150 yen per ride), but the others are subject to a real live free-for-all. Renting a rowing boat on the nearby lake is so cheap it's almost free, too, costing a mere 100 yen per 30 minutes for a boat.
Himonya Dobutsu Hiroba

Celebrate your birth...
Tokyo Tower Birthday Pack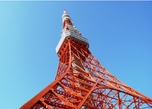 It's only once a year, so you might as well take advantage: at Tokyo's favourite Eiffel Tower wannabe, birthday boys and girls are whisked up to the 150m Main Observatory at a discounted price, where they're fed free cake at the Café La Tour coffee shop.
Tokyo Tower


Joypolis Birthday Service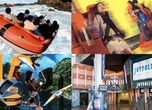 Sega's arcade game emporium is justifiably renowned for its virtual-reality hang gliders and white water raft rides, though the 'real-world' attractions like the Spin Bullet rollercoaster are equally thrilling. Present proof of your birth date on arriving, and you'll get free admission and a ticket for unlimited rides, plus a portion of Dippin' Dots ice cream and other stuff that's clearly only meant for kids.
Tokyo Joypolis