In a landscape blotted with failures, it's nice to see a small, independently minded music festival succeed without having to resort to blanket marketing campaigns, commercial whoredom or booking 80kidz. Tokyo Rocks and I'll Be Your Mirror may have gone tits-up, Metamorphose may be missing in action, but at least we still have Taico Club. The plucky Nagano all-nighter reached its eighth edition last weekend, once again luring a sold-out crowd with the kind of lineup that – if not exactly breathtakingly adventurous – does at least take more risks than most of its rivals.

With the possible exception of Freedommune, it's hard to think of any other Japanese festival that would follow main stage sets by homegrown crowd-pleasers Rovo and Sambomaster with Colin Stetson. I could (and probably should) spend this whole review talking about how brilliant the saxophonist's early evening performance was: Stetson's technical mastery of his instrument is in no doubt, but what took me by surprise was quite how moving it was to hear him execute tracks from his last two albums live. His howls and vocalisations come as if dredged from somewhere deep and primal: so much so that when he dedicates a song to the 'loneliest whale in the world' – a cetacean whose call is at a frequency inaudible to its fellow creatures – it sounds like an apt metaphor for his own music's haunting power, rather than some trite hippy bullshit.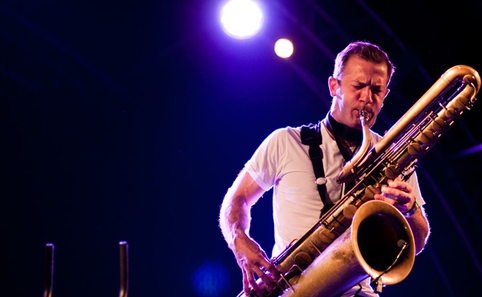 Diamond Version finds Raster-Noton co-founders Carsten Nicolai and Olaf Bender indulging some of their baser impulses, in a spectacle that drifts surprisingly close to the set Mouse on Mars played at Taico Club last year. The pair perform against a backdrop of LED screens flashing images of sports cars, numbers and – at one point – a string of corporate slogans, while four monitors in front display audio waves that are more like spastic flickers. When Atsuhiro Ito joins them mid-set, wielding his trademark 'Optrum' striplight, it gets even more visually ecstatic. There's enormous pleasure to be had in watching Nicolai mouth along with the 'You lie, we die' refrain of their TEPCO-baiting anthem 'Shift the Future', but it doesn't feel like either man is really challenging himself with these dancefloor-ready chuggers.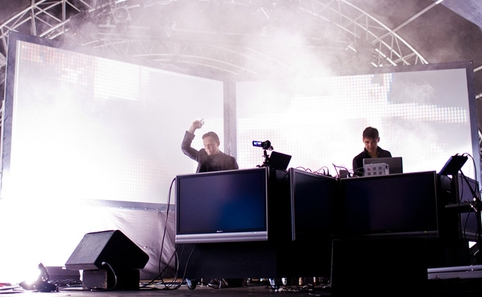 Later in the night, Denki Groove draw the closest that Taico Club gets to a capacity crowd. Pierre Taki and Takkyu Ishino have spruced up their cheesy '90s dance anthems, but they're still cheesy '90s dance anthems: as if Underworld, Orbital and The Chemical Brothers had all been one band, and they'd sounded more like The Vengaboys. The crowd love it, of course, and it's certainly more gripping than the tasteful background music that Prefuse 73 is conjuring on the second stage at the same time.
I've seen Clark enough times now to know not to expect a seamlessly sequenced set from him, and there are more than a few jarring transitions and fluffed build-ups here. But the chaos is part of the charm, and his live setup – with a Moog and various effect pedals playing central roles – gives the sound an occasionally muzzy quality that's quite appealing. At last year's SonarSound Tokyo, Clark supported his pretty, folk-influenced Iradelphic album with a set of almost industrial intensity; here, he foregrounds the boom-bap, sometimes coming across almost like a rawer, weirder version of early Rustie (and that's saying something). The Svankmajer-esque visuals are a nice touch; the searing strobe lights a tad obnoxious.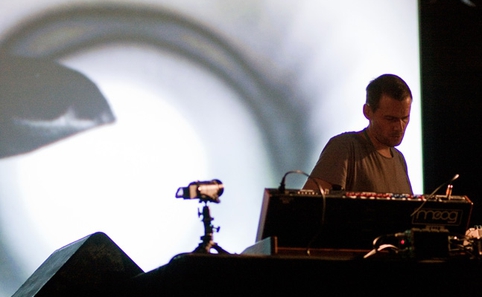 I miss the first half of Machinedrum's set, but the jungle-orientated second is plenty of fun, and decidedly less hectic than the exhausting peak-time performance he delivered at last year's fest. Travis Stewart returns again as dawn is beginning to break, this time in JETS, his acronymous duo with Jimmy Edgar. It's a deliriously silly spectacle: while Stewart's Sepalcure project merely sounded like a more tasteful version of his own solo work, this is an altogether different prospect, deeply immersed in the sounds of early-'90s rave and chart dance. They even get the Diamond Version boys dancing at the back of the stage at one point – who, to be fair, are old enough to have experienced this stuff properly the first time around.
Assigning Ricardo Villalobos to take over at 5am – the same set he played at last year's festival – wasn't the most inspired bit of programming. But, much like Taico fixture Nick the Record's after-hours session on the second stage, it works. As ever, the minimal overlord seems to take forever to find his groove (full disclosure: I'm not awake to hear all of it), but by the two-hour mark he's rattling on nicely, dropping some surprisingly chunky house and electro clompers in between his periodic trips behind the DJ booth, from whence he emerges each time looking a little more frazzled and clench-jawed than he did before. By the time he and Perlon label boss Zip start playing a post-10am, back-to-back set – with a steel-eyed Magda lurking in the background – the DJs look in a worse state than most of the crowd.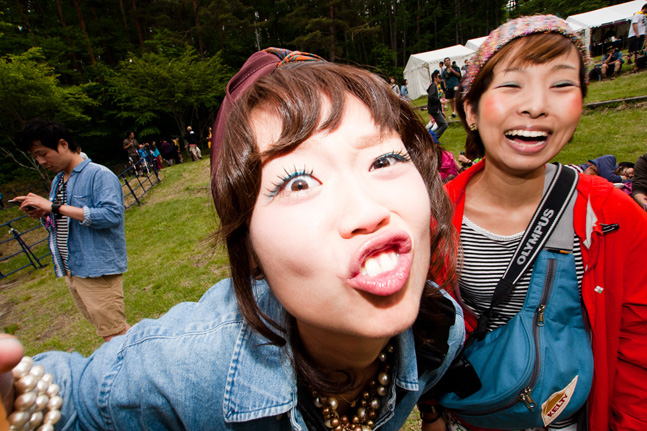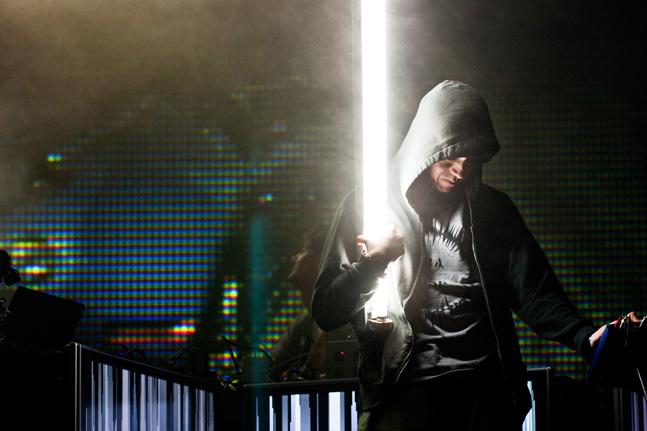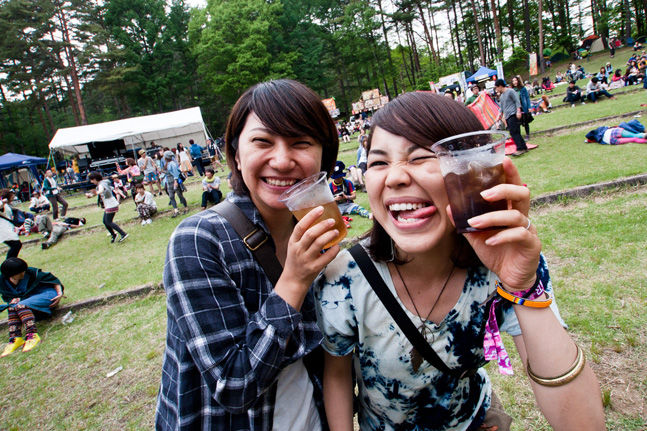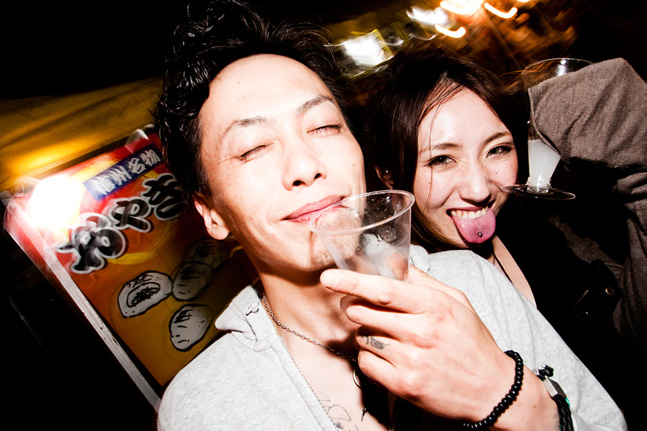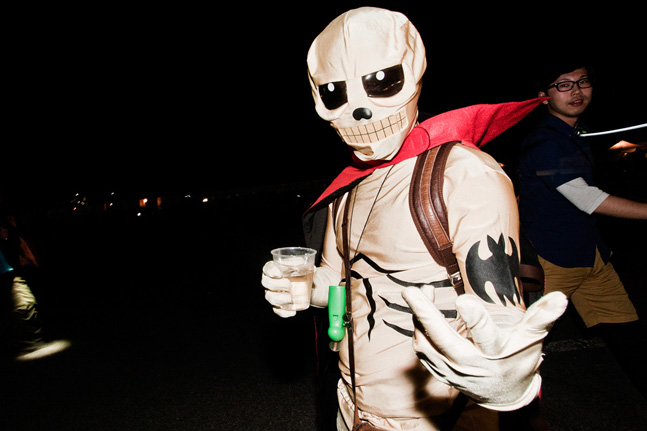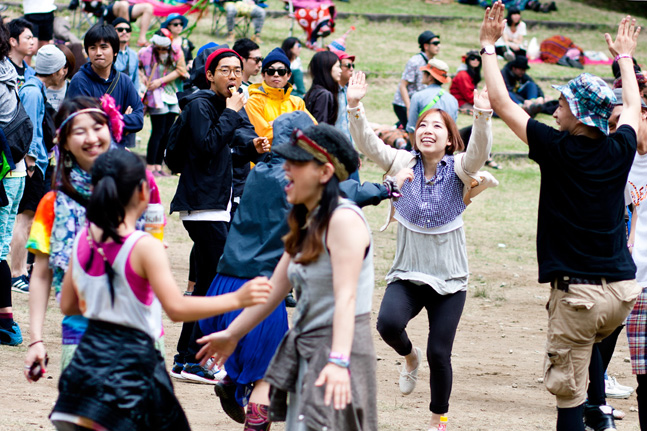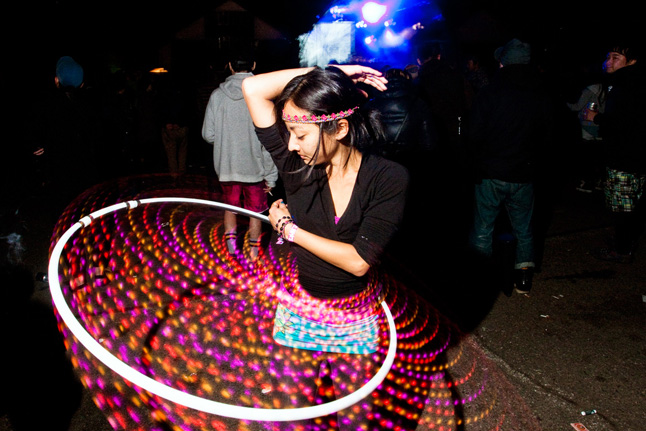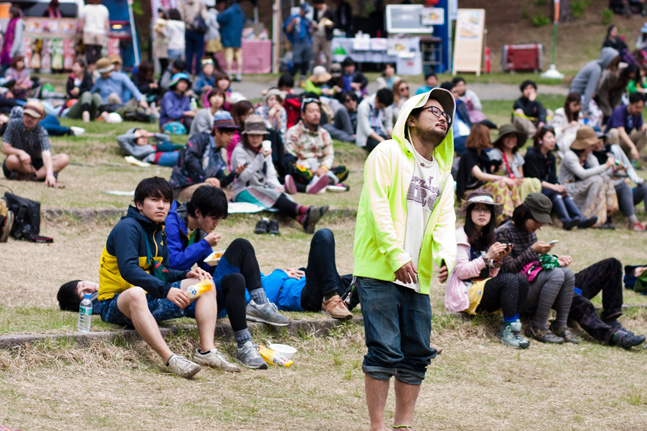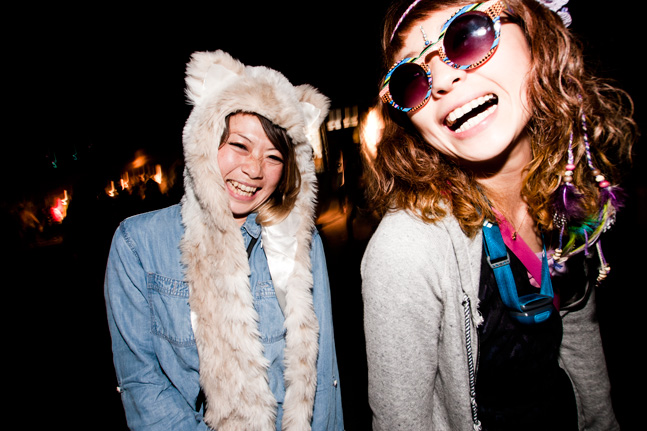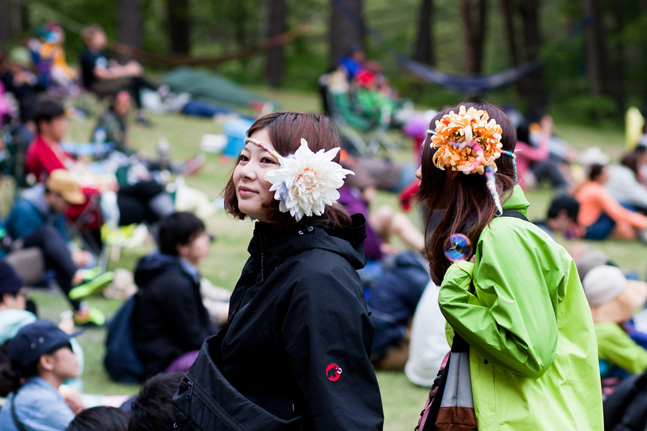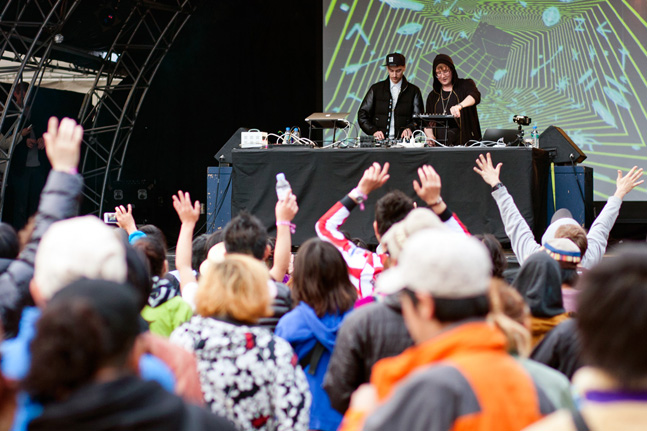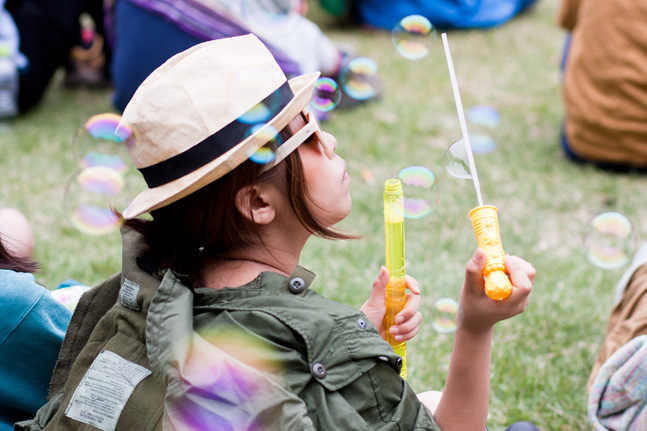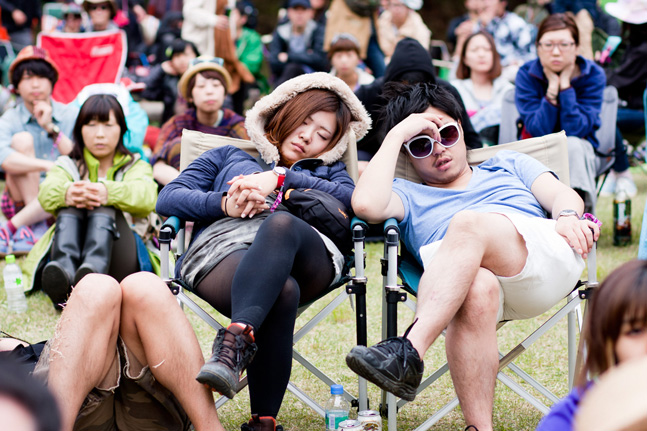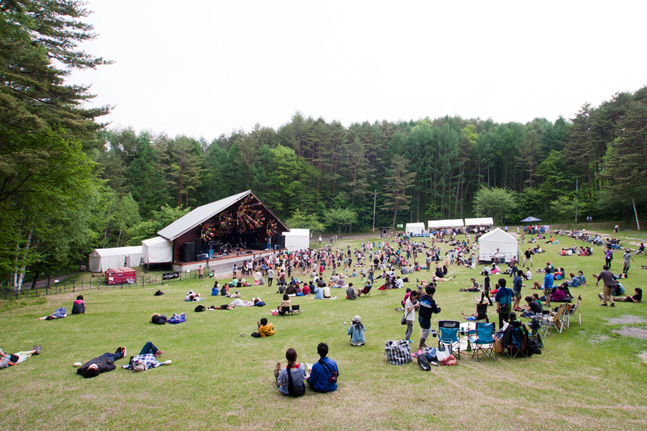 Text/photos by James Hadfield