Music event organisers Taicoclub, who have brought us the likes of the massive So Very Show! at Womb in Shibuya and a number of outdoor festivals, have just confirmed their upcoming autumn event: Taicoclub Camps '10.

Having moved from its previous location in Kawasaki City, this all-nighter event will be held over two days (Sat Sept 11 and Sun Sept 12) in the vast highland resort of New Greenpia Tsunan in Minami-Uonuma (in Niigata prefecture).
Coming at the tail-end of the summer music events, this is one great chance to put on your dancing shoes again at a music event for the year. Here's a taste of what's in store.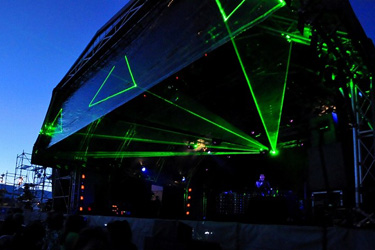 First things first: the all-important line up. To date, 18 performers have been confirmed with more to be announced shortly. With around 20 performers expected in total Taicoclub Camps '10 is no huge event by any means, however, what it does offer is a line up that has been carefully selected and is full of originality.

The music will be wide-ranging, from club music to pop, alternative rock, and experimental and electronic music – which will be set off perfectly in the middle of nature. Performers have varying degrees of experience and come from a range of backgrounds. Dance to your heart's content with the sounds of Shinichi Osawa and DJ Nobu Dance, both well-known figures in the club scene. Alternatively, head to see favourites Eye from the Boredoms and World's End Girlfriend. Don't worry if there is no one that you are dying to see – whatever you do see you will be sure to find some new music to like; that's the kind of line-up it is.

Now on to location. While music fans in Japan are used to being able to attend amazing festivals while being surrounded by nature, there is always the element of the inconvenient about them. This is what makes Taicoclub Camps '10 different. The venue, New Greenpia Tsunan, is a resort located on a large block of land that features a hotel and hot spring, as well as facilities for both indoor and outdoor activities. Outdoor facilities include a grassy campsite, somewhere for festival-goers to easily take shelter from the rain in the case of bad weather, a roller-luge and go-karts – making it a lucky strike for the kids.

While Taicoclub Camps '10 may be an outdoor festival, it's totally up to you whether you choose to be indoors or outdoors. Enjoy the music and surroundings in a comfortable and relaxed atmosphere – and you'll have plenty of time to do it.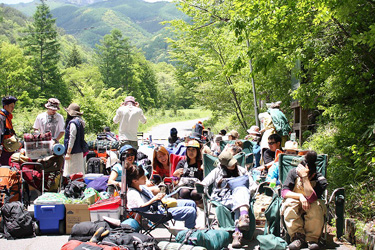 Tickets went on sale on Saturday July 24, however, take note: if all advance tickets are sold, there will be no further tickets available for purchase on the day of. In addition, bus ticket packages to and from the event to Tokyo, Nagoya and Osaka also went on sale on Monday July 26. New information about Taicoclub Camps '10 will be relayed on the event website or via Twitter, so be sure to check it out.

Taicoclub Camps '10
Performers: [Live]Fennesz, Group Inou, Hifana, Neco Nemuru, Tha Blue Herb, The Orb, Reik Harakami, Soil & 'Pimp' Sessions, Why? (Anticon), World's End Girlfriend, U-Ziq (Planet Mu) [DJ]Alex Paterson (The Orb), DJ Mitsu The Beats, DJ Nobu (Future Terror), Eye (Boredoms), Jazzanova-DJ, Omar S (FXHE Records), Shinichi Osawa and others
Date: Sat Sept 11-Sun Sept 12
Location: New Greenpia Tsunan, Niigata
Address: 12300 Akinari, Tsunanmachi, Naka-uonuma, Niigata
Admission: ¥10,500 (adv); ¥12,000 (door), Parking pass ¥3,000, Campsite Free
Note: Door tickets will not be sold when advance tickets sold out.
Website: www.taicoclub.com/en_info_camps (English)
Twitter: twitter.com/TAICOCLUB

Translated by E. Kavanagh