Fuji Rock Festival '10 is poised to blast off on Friday, July 30 with a long list of world-class musical acts converging on Naeba. With such a massive event attracting people from all over Japan – and the world – to one place, Fuji Rock '10 presents a unique opportunity to get in a bit of non-festival travelling done on either side of the festival.

If you've got a bit of time on your itinerary and want to break out on your own to prep for (or wind down from) all the musical revelry, check out some options for making the most of your Fuji Rock trip – be it with relaxation or a once-in-a-lifetime experience. Travel services such as JAPANiCAN bring together accomodation, travel and transport information together with deals that make planning your trip in Japan easier.

Kinugawa Park Hotels in Nikko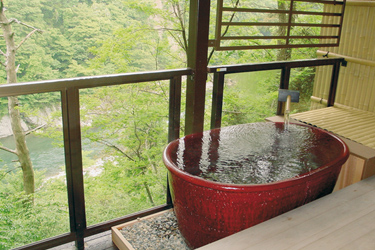 Departing from Tokyo, you can find yourself in a different world in approximately two hours. Nikko is known for its onsen hot springs and lush greenery studded with historic temples and waterfalls.

If you're looking for a getaway hemmed in by trees, try booking a couple days in a hotel featuring in-house thermal baths and taking in some sights, or even just flat-out relaxing.

Kinugawa Park Hotels, located just five minutes from Kinugawa Onsen Station, combines the famed hot springs of the region with a quiet secluded air. Guests are treated to a wide range of indoor and outdoor baths, traditional gardens, and a nearby stream that adds to its quiet beauty. Nearby, you can visit any number of historic shrines, or even Tobu World Square – where a smaller version of the forthcoming Tokyo Sky Tree is already standing.

Kinugawa Park Hotels
Address: 1409 Ohara, Kinugawa Onsen, Nikko, Tochigi
Price: from ¥18,900 (Twin), ¥21,000 (Japanese-style, 17 square metres)
*all rates for two people per night

Read more about Kinugawa Park Hotels on JAPANiCAN

Fukuzumiro in Hakone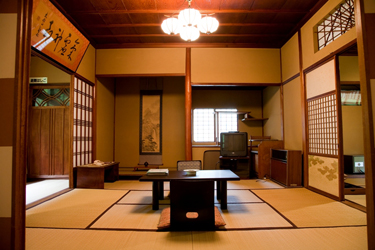 Just over an hour west of Tokyo is Hakone, the mountainous lake area that that literally sits in Mt Fuji's shadow. The area can be a bit touristy for some, but that's only if you choose to do the somewhat clichéd pirate-ship-themed boat tours and funiculars. Stay in a traditional ryokan inn with onsen and you'll get your fill of the local culture and a kind of relaxation that is just a short trip from Tokyo.

Fukuzumiro, located near Hakone Yumoto Station, is well-known for having hosted a long roster of Japanese writers and artists, which gives it the air of a world removed. Instead, guests use the natural hot spring baths (open 24 hours) that are drawn from the local geothermal source, and said to have health-improving properties.

Fukuzumiro
Address: 74 Tonosawa, Hakone, Ashigarashimo, Kanagawa
Price: from ¥31,000 per night for two guests

Read more about Fukuzumiro about JAPANiCAN

Climbing and viewing Mt Fuji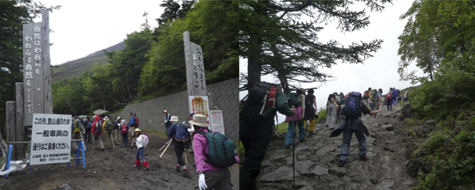 People say that everyone in Japan should make the hike to the top of the iconic peak just once in their life. Although the beauty is less pristine and more like the surface of a moon with intermittent vending machines, that doesn't make it any less of a breathtaking destination – especially at dawn when most people aim to arrive at the summit. Generally, the trip takes a bit of planning and ingenuity but there are some organised trips that take out the guesswork.

One such expedition includes departure from Shinjuku to Lake Kawaguchi, a short stay at Toyokan Lodge, meals and even time at Akiyama Spa to revive yourself after the climb. The tour will be accompanied by both an English-speaking guide and a Japanese climbing guide.

Mt Fuji Climbing Tour
Period: Until Thursday August 19 (subject to availability)
Price: ¥28,800 (adult), ¥27,800 (children over 6 years old)

Read more about Mt Fuji Climbing Tour on JAPANiCAN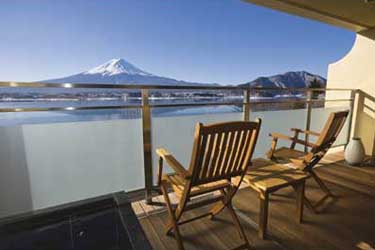 If climbing seems a bit too heavy-duty for you (or you've already done the Mt Fuji climb), then consider taking a ryokan room with a view – of Mt Fuji. Sunnide Resort Hotel combines the charm of a ryokan with the comfort of a hotel, complete with the area's well-known onsen and views of Fuji and Lake Kawaguchi. The hotel not only boasts the lake, but also nearby tennis facilities and a Japanese restaurant.

Sunnide Resort Hotel
Address: 2599-1 Oishi, Fuji-kawagichiko, Minamitsuru, Yamanashi
Price: from ¥27,000 (15.5 square metres) per night for two people

Read more about Sunnide Resort Hotel on JAPANiCAN

Kyoto by Shinkansen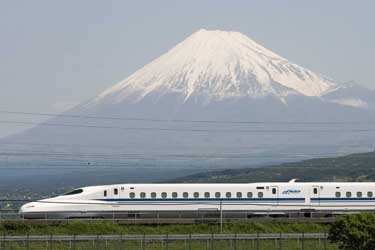 If you want to go further afield, one of Japan's biggest tourist destinations – the historic former capital, Kyoto – is only a three-hour shinkansen ride away. There is no shortage of cultural activities on offer, with the distinct possibility of temple-overload. Finding the right combination of transport and hotel to the eastern city can be tricky, with the price of shinkansen sometimes being a bit budget-unfriendly, and hotels subject to unpredictable waves of tourists.

Shinkansen and accommodation packages are a great solution to this problem, allowing you to simultaneously book your bullet-train ticket and your hotel, usually at a savings. The Shinkansen Tour not only goes between Tokyo and Kyoto, but also other destinations, and offers a wide selection of well-known hotels in each destination.

Shinkansen Tour
Prices: Tokyo to Kyoto round trip from ¥19,400 (Hikari train, two days accommodation, per person)

Read more about Shinkansen Tour on JAPANiCAN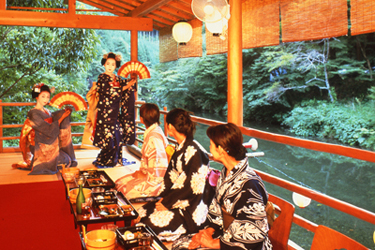 While in Kyoto, check out some of the sights (such as Ginkaku-ji Temple or Fushimi Inari Taisha ) or shopping (check out Sou Sou or Kyukyo-do), however for many one of the big draws to Kyoto is the possibility of glimpsing the fabled maiko geisha-in-training. For many, this is an experience that is difficult to come by, though now there are some organised events that allow for an evening graced with the artistic talents of the maiko.
Momijiya serves kaiseki-style traditional gourmet Japanese cuisine and serves as a backdrop to one such experience, where participants are treated to riverside dining in an authentic setting accompanied by maiko.

The experience includes pick-up, and transportation to and from the restaurant, making it a convenient soujourn if you are only in town for a short time. In addition, with most kaiseki meals running well above ¥30,000 this experience is an affordable way to get a concentrated dose of Kyoto culture.

River Terrace Dining with Kyoto Maiko
Period: various dates subject to availability, check website for details
Price: ¥18,800

Read more about River Terrace Dining with Kyoto Maiko on JAPANiCAN

For inquiries, contact:
JAPANiCAN
Telephone: from Overseas +81(3) 5796 5759, from Japan (03)5796 5759
E-mail: support@japanican.com