Street food in Tokyo is no longer limited to takoyaki and yakisoba stalls pitched at festivals. Recently, the food truck scene has surged in quantity, quality and variety, and some of the best meals in the city now come on four wheels. We've picked five favourites – some are independent, others are mobile satellites of restaurants, and a couple are stationary trucks focused on one location. All are worth queuing up in the cold for.
Wish Fresh Salad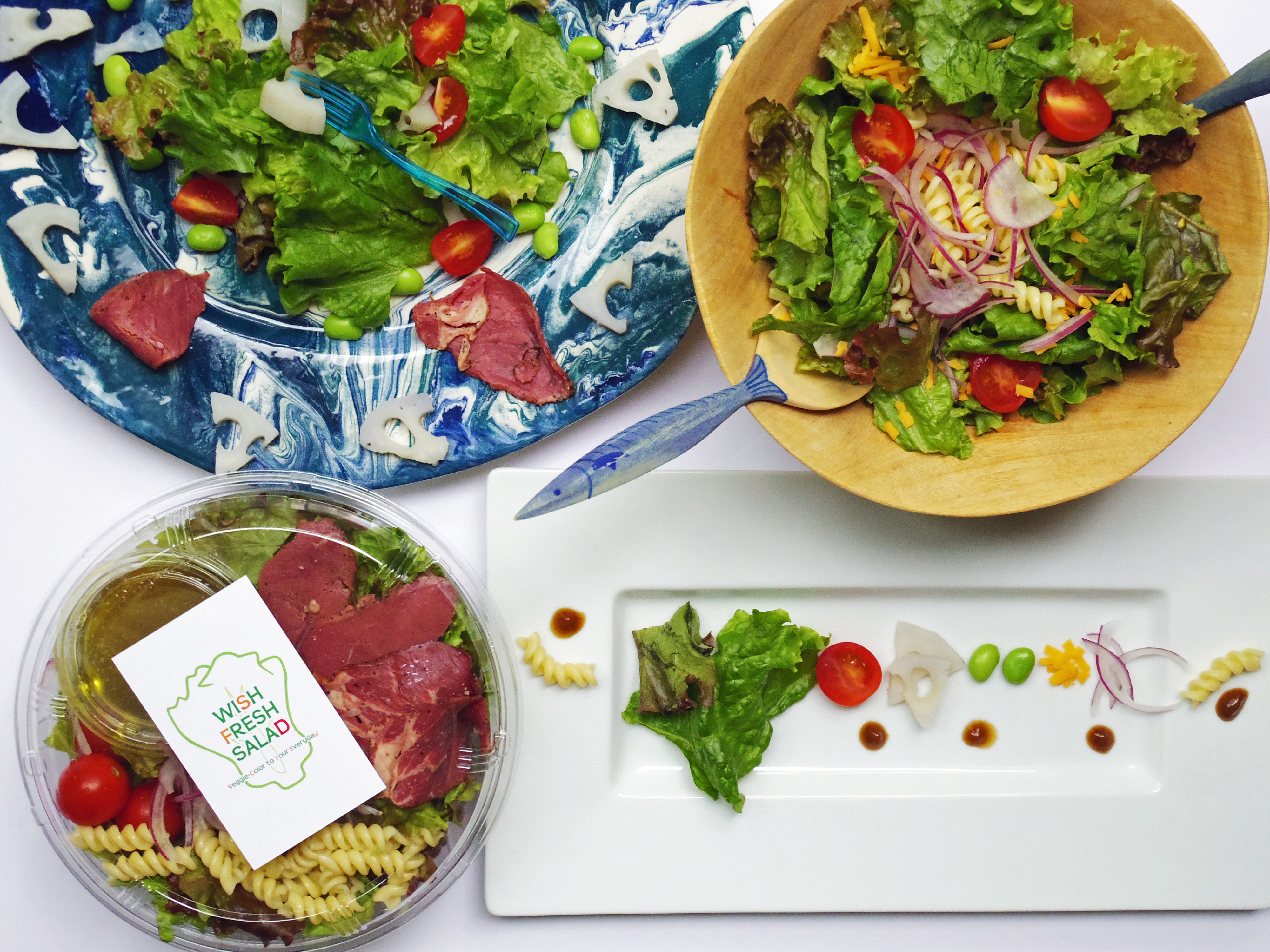 SPECIALITY: DESIGN-YOUR-OWN SALADS AND WRAPS
Wish Fresh offers customisable salads and wraps with a simple premise: choose four toppings from a selection including lotus root, mushrooms, bacon, bell peppers and black olives, then one of six home-made dressings (honey mustard is the most popular and for good reason). The owner, Atsushi, came up with the idea for his 'kitchen car' while studying film production in New York, where a deli near his language school introduced him to the concept of salad as a main meal. When he returned to Tokyo he started the business, first stationing himself at the Arco Tower in Meguro and soon adding Aoyama's Farmer's Market @UNU as a weekend location. Next he plans to crowdfund a restaurant. This winter, a bone-warming ginger carrot soup was added to the menu at ¥350 for a small portion and ¥500 for large. The truck's popularity means that all the food is often sold out by mid-afternoon, so get there early. And, if you're unlucky enough to arrive too late, note that the van also has a selection of drinks for drowning hungry sorrows. Sparkling wine and bottled beer are sold year-round, but we recommend their seasonal tipple for winter, a slightly spicy yuzu-ginger apple cider (¥400).
WHERE TO FIND IT
Arco Tower Meguro Gajoen: 1-8-1 Shimomeguro, Meguro (Meguro Station). 11.30am-2.30pm Wed & Fri.
Farmer's Market @UNU. 10am-4pm Sat & Sun.
www.wish-fresh.com
Garage 50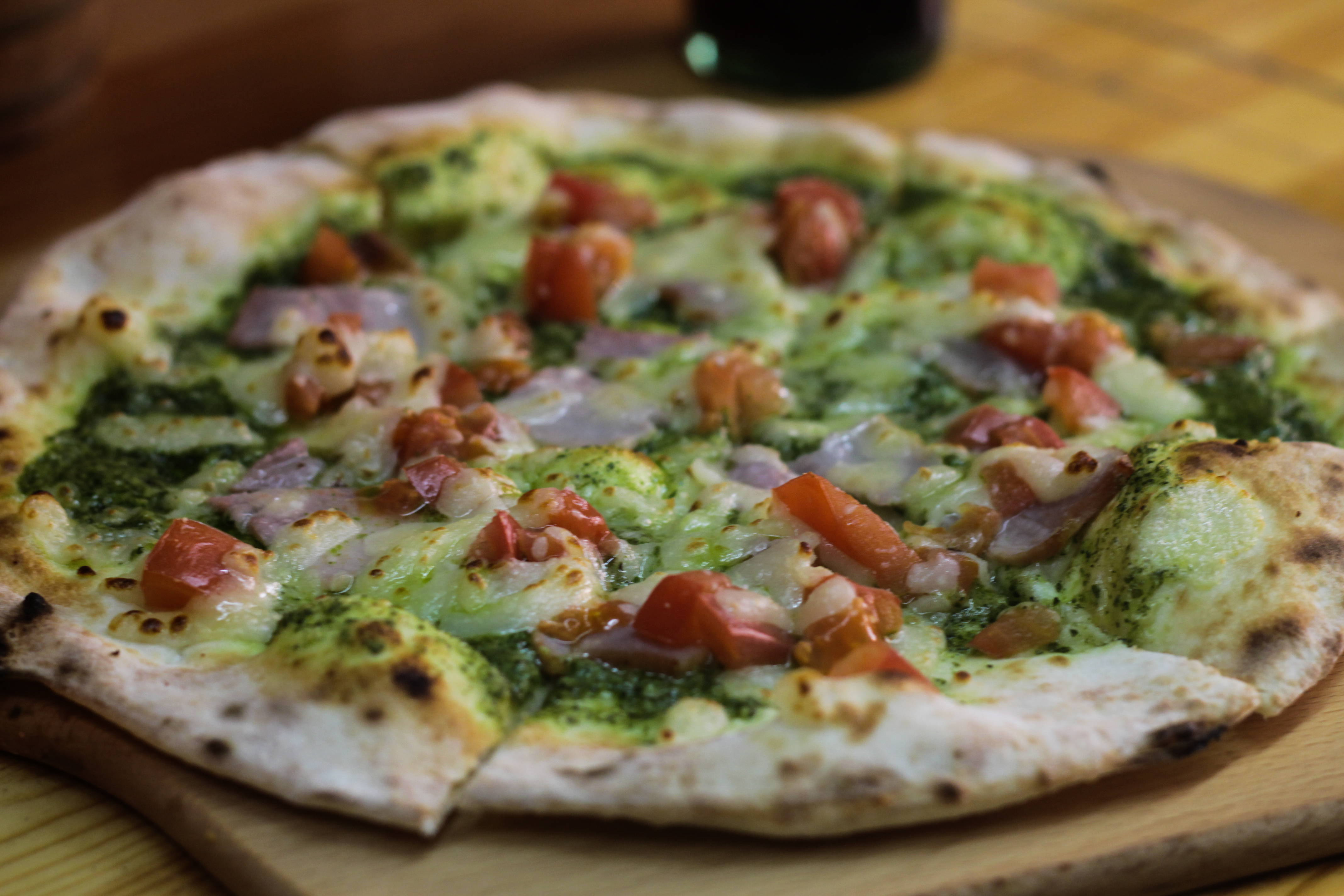 SPECIALITY: PIZZA
Despite operating from the confined space of a van, Garage 50 boasts one of the most extensive pizza selections in town, organised into sauce-based categories. Most fall under the standard tomato, but the white sauce, basil sauce, garlic oil, and maple syrup categories offer up plenty of great alternatives to choose from. All are served on a thin, stone-baked crust. One of our favourites, the Italian basil, come stopped with chopped tomatoes, ham and pesto, while the garlic and chorizo pizza has a satisfyingly strong aroma and meaty bits that are cooked just to the cusp of crispiness. Check the Facebook page for occasional specials, sold for a limited amount of time based on the availability of seasonal ingredients. Best of all, every 24cm pizza on the menu is just ¥500, and glass bottles of Coca Cola and Canada Dry Ginger are only ¥100.
WHERE TO FIND IT
As it's a stationary van, you'll find it in Kichijoji every day, parked in a converted garage with seating and a countertop available to eat-in. 1-23-5 Kichijoji Honcho, Musashino (Kichijoji Station). 11.30am-10pm Tue-Sat, 11.30am-7pm Sun, closed Mon. www.facebook.com/Garage50.
Plus Spice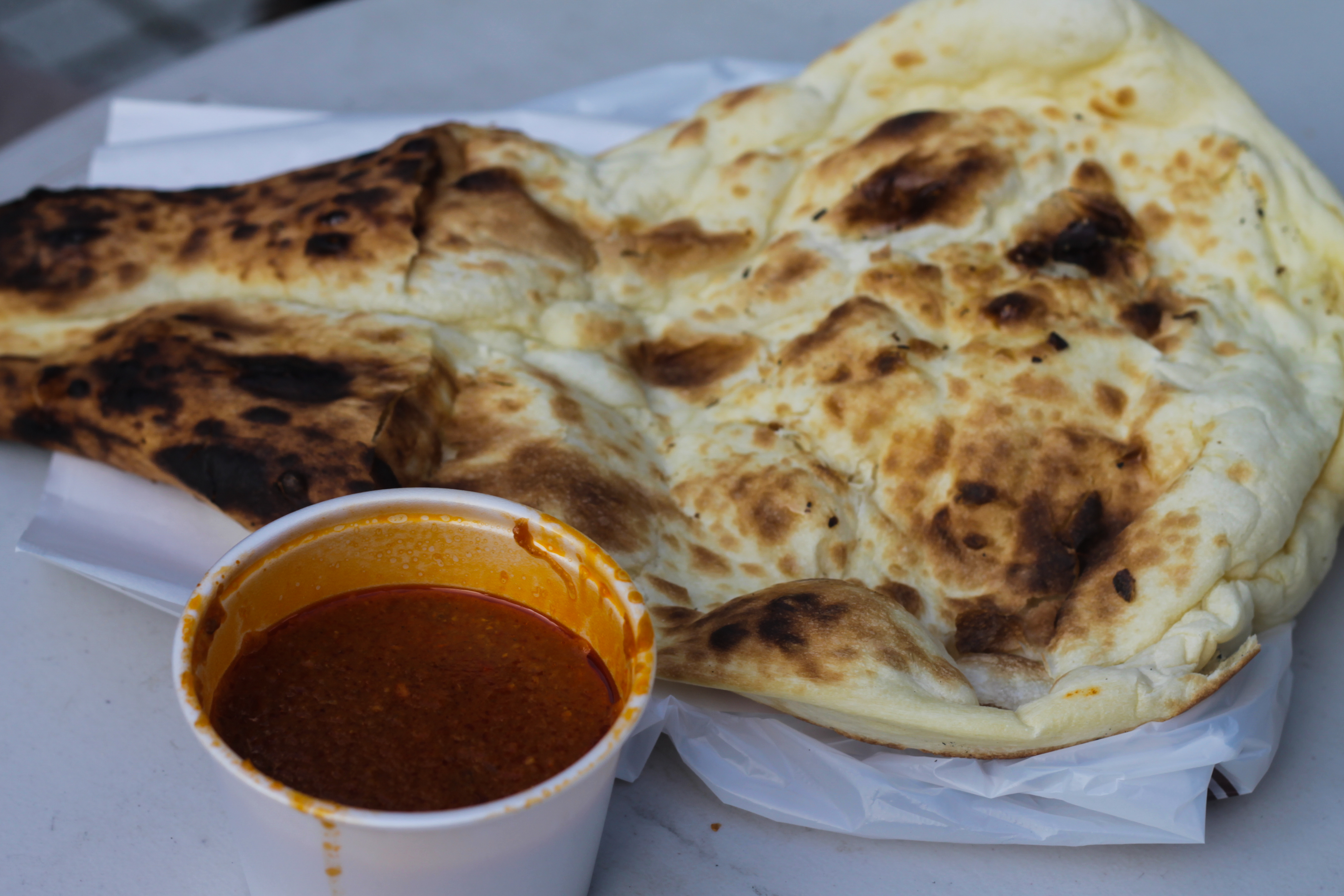 SPECIALITY: INDIAN
Serving naan and curry from a beige truck with an Indian flag draped from the window, Plus Spice is a must-visit when it rolls into your area. There are now three Plus Spice restaurants, located in Kawasaki, in Yokohama and Ueda, in Nagano, but the business started out in the form of the two trucks that operate somewhere in central Tokyo every day of the week. The three curries available are butter chicken, keema and vegetable, all served in a small tub with either rice, a naan almost the size of a tennis racket – or both, if you have a black hole where your stomach should be. Spice levels are dialled down to cater for the Japanese palate without sacrificing taste, and the naans are served straight from a small tandoor oven, transforming them from shapeless balls of dough into warm and smoky bread that melts in your mouth.
WHERE TO FIND IT
Monday at Tokyo International Forum and University of Tokyo. Tuesday at Keio University and Otemachi. Wednesday at Kyobashi and Harajuku. Thursday at Kamiyacho and Heiwajima. Friday at Toranomon and University of Tokyo. Weekends at various events – details are posted on the blog.
www.plusspice.net.
Adwee Lalawee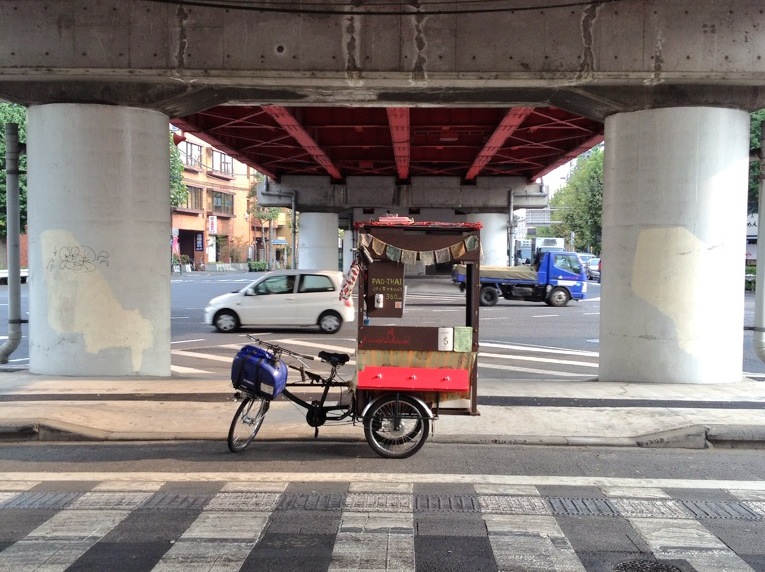 SPECIALITY: PAD THAI (AND HAND-DRAWN PORTRAITS)
Though it's not technically a food truck, this list wouldn't be complete without mentioning Adwee Lalawee's pad thai. This wandering pad thai chef (aka Hiroyuki Makino) serves only one dish from the wooden cart attached to the back of his bicycle, but he does it so well you really don't need any other options. A number of self-service sauces and a tub of crushed peanuts sit on the countertop, allowing you to experiment with different flavours. We recommend a touch of the spicy one and a generous helping of nuts. Adwee can be a little difficult to find sometimes, but those who do track him down are richly rewarded with his simple and authentic pad Thai for only ¥380, and a can of Singha beer for ¥400. He tends to set up around the Koenji/Asagaya area, and although he has no fixed schedule, he regularly posts his location with a picture on Twitter. As an added personal touch, every one of his containers comes adorned with a unique portrait hand-drawn by Adwee himself.
WHERE TO FIND IT
www.twitter.com/makino79
Pasadena Delicatessen Lunch Wagon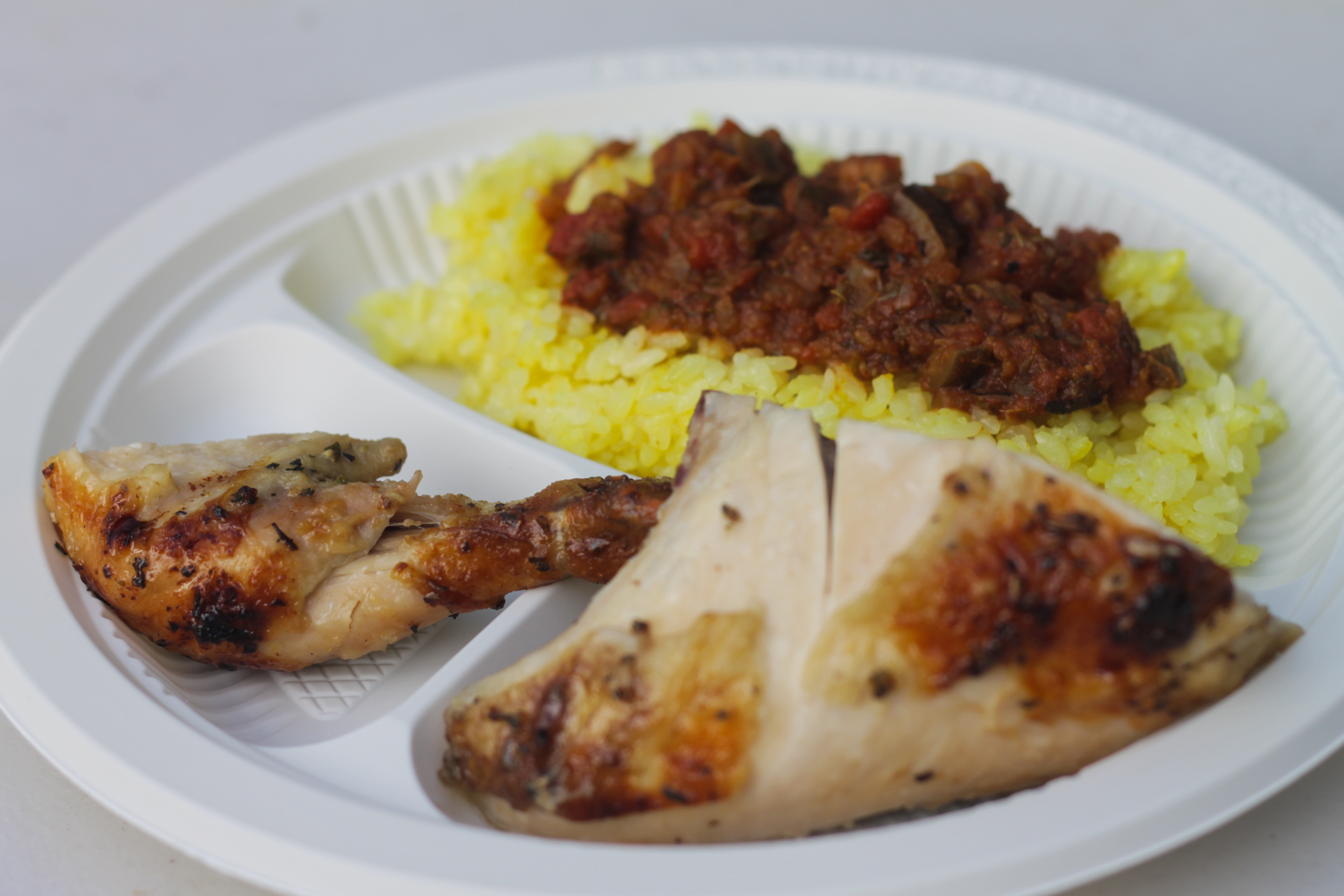 SPECIALITY: ROTISSERIE CHICKEN
Of all the cooking devices and implements that food trucks around Tokyo manage to cram into their vehicles, Pasadena Delicatessen's large rotisserie has to be the most impressive. Five whole chickens are usually roasting on the spit throughout the day, glistening from inside the van and exuding a tantalising aroma. Every portion of slow-roasted chicken served by the truck is succulent and tender with a juicy, well-seasoned skin. The meat comes either as a pulled chicken sandwich, served on a large bun with lettuce, peppers and yoghurt dressing, or falling off the bone on a tray garnished with roast potatoes, salad, jambalaya or rice. Their store in Shonan also has charcoal-grilled rotisserie chicken on the menu.
WHERE TO FIND IT
Farmer's Market @UNU. 10am-4pm Sat & Sun.
www.facebook.com/PasadenaDelicatessen
This article originally appeared in issue 5 of Time Out Tokyo magazine.