Forget those flimsy resolutions that always tend to get broken before January's even over. What you need is a practical list of inspiring ways to drop the festive-season kilos and brighten the mood for 2015. We give you a head start with six interesting ideas for feeling fit, healthy and happy.
Acro Yoga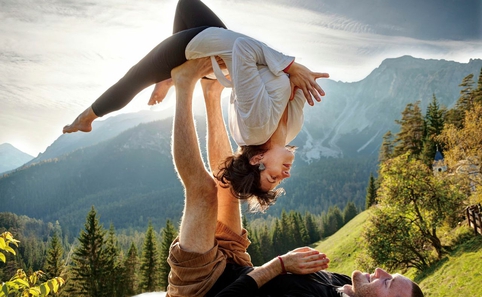 The gist Incorporating elements of yoga, acrobatics and Thai massage, Acro Yoga usually involves three people: a 'flier', who is supported by a 'base', and a 'spotter' who makes sure no-one goes, erm, flying. The flier has the most fun, adopting various poses while balancing on the base.
Pose to try During the Pike pose, the flier hangs upside down with the hip joint acting as a fulcrum. As your body tries to anchor itself, you may experience a fear of falling but gradually you learn to surrender to your 'base' partner. It helps release accumulated toxins by stimulating lymph nodes, digestion and blood circulation. Your muscles also get a natural massage.
Where to try it Risa of www.acroyogajapan.com holds two kinds of classes at Studio Artriz: a more relaxed one that emphasises stretching and Thai massage, and a more 'acrobatic' one. You can either bring along your own yoga partner, or team up with someone at the class.
1F Yokoyama Bldg, 8-10-8 Kameido, Koto (Kameido Station). 03 5875 5761. www.triangle-c.com/sa/index.html (Japanese only). From ¥3,050 per class. To book a class, email Risa at info@risa-yoga.com.

Astro Yoga and detox diet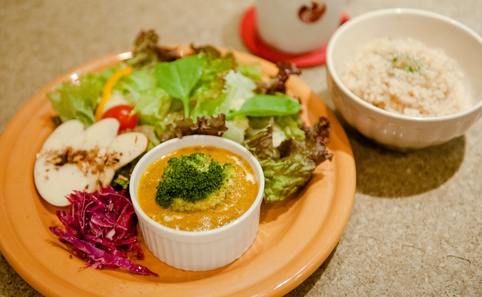 The gist Based on the date, time and place of your birth, Vedic astrology is used to work out where your mental and physical strengths and weaknesses lie. Then a specialised plan is drawn up including yoga poses and a detox diet (incorporating Ayurvedic principles) to suit your constitution.
But what is Vedic astrology? It differs from Western astrology in certain fundamental ways (it's considered to be more scientific by those in the know), but essentially it does the same thing – describes who you are and predicts future events and trends in your life.
Where to try it At Veda Plus you'll meet astrologer Jyoti Alkesh, who is world-renowned in the fields of Vedic astrology, palm reading and vastu (Indian feng shui). Based on his reading of your chart, he'll offer lifestyle advice to help detox both body and mind, so if you're in need of more than just a body makeover, feel free to chat to him about any existential issues you may be wrestling with. Once you have your plan, you can sign up for yoga classes at the studio. And you can try out the kind of foods recommended for you at Deva Deva Café, which is affiliated with Veda Plus and serves organic, Ayurvedic dishes (reservations essential).
Veda Plus: 201 Sansui Heim Bldg, 3-10-9 Moto-Azabu, Minato (Azabujuban Station). 03 6434 5448. Vedaplus-motoazabu.jp. ¥6,000 for 40 minutes. For information or to make a booking, email info@vedaplus-motoazabu.jp.
DevaDeva Café: 2F Kichijo Bldg, 2-14-7 Kichijoji Honcho, Musashino (Kichijoji Station). 04 2221 6220. www.devadevacafe.com (Japanese only). For reservations, email info@devadevacafe.com.

Isolation tank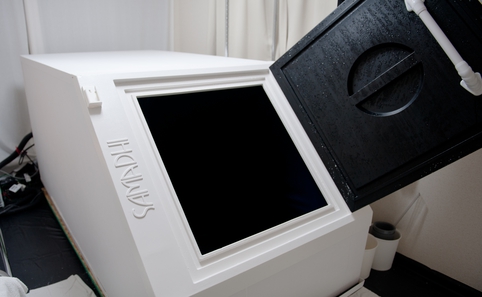 The gist You float naked in a small 'tank' filled with salt water and no light. It's nicer than it sounds.
What's the point? The idea is sensory deprivation, to allow you to enter a deep meditative state that is free from gravity. Also known as a float tank, it was developed in the '50s by Dr John C Lilly who wanted to test what happens to the brain when it's cut off from all stimuli. Supposedly, being in the float tank increases Theta brainwaves, which helps you access your subconscious mind and rid your brain of random, distracting thoughts, and ultimately helps you become more resistant to stress.
Where to try it Frequented by locals and foreigners, Tokyo Shirokane Float Center includes Epsom salt in their tanks' water, which helps your body excrete toxins and excess fluid, improves circulation, and soothes tired muscles. You'll also enjoy the added bonus of your skin looking and feeling smoother.
1-12-22 Shirokane, Minato (Shirokane-Takanawa Station). 050 3558 6900. floatcenter.jp (Japanese only). ¥5,000 for 60 minutes. To make a booking, email info@floatcenter.jp.

Fasting school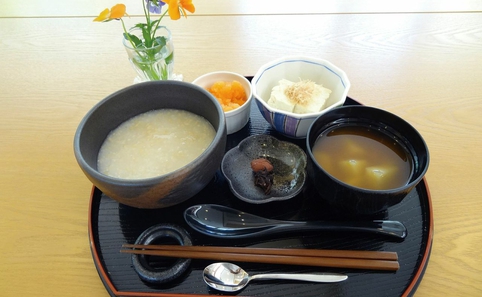 The gist A one-week plan during which you fast for three days (you're still allowed enzyme juice and veggie soup) and then eat recovery meals for three days (small amounts of porridge and other foods that are gentle on digestion). If full-on fasting's too hard, then you can try the Detox Course, a 'half fast' during which you can eat fruit and vegetables, or the Balanced Diet Course, which includes Japanese foods and limits daily calorie intake to 1,000. You can also opt for the weekend-long Short Fasting Plan.
Why you should try it When you fast, you allow your internal organs to rest and this helps your body get rid of accumulated waste. Plus, your body will burn stored fat so you're also likely to drop those extra kilos piled on over the festive season.
Where to try it Yasuragi no Sato Honkan is in Shizuoka, giving you the chance to have a real break from busy Tokyo. During your stay, you can spend your time as you like: doing yoga, taking forest walks, having massages or enjoying a hot spring bath.
1741-49 Yawatano, Ito, Shizuoka (Izu-Kogen Station). 0557 55 2660. www.y-sato.com (Japanese only). Prices start at ¥15,120 for two days, and ¥77,760 for the one-week plan. For more info and to book a spot, email izu@y-sato.com.

Cupping (Baguan Therapy)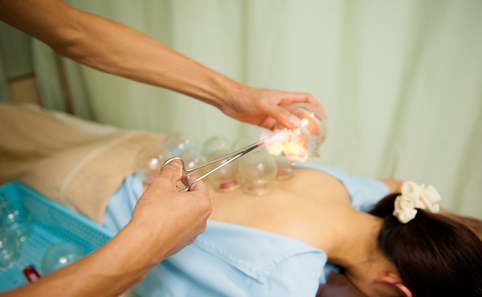 The gist Also called suction cup therapy, cupping helps your body to excrete toxins by placing a rounded glass on your body and gently drawing skin upwards into a vacuum, thereby mobilising blood flow.
How does it work? As the pull of the suction is quite strong, it allows 'dirty', congested blood to be drawn close to the surface of the skin, helping it to push out toxins and waste, such as cholesterol deposits and lactic acid which accumulates in tense muscles. Treatment is focused on the back as this is where the meridians of the internal organs are concentrated. Although it looks painful, in reality it doesn't hurt that much – after a while, you begin to lose the sensation of the individual cups, feeling more like there's something heavy being placed on your entire back. The cups are taken off after ten minutes. Don't be surprised if you catch a whiff of something odorous – that's your bodily waste, my friend. You'll probably be left with big red bruises but they'll disappear after about a week.
Where to try it Electric or hand-operated pumps are favoured by some clinics, but at Ou Shinkyu Chiryouin, the traditional Chinese method is used: alcohol is swabbed on the inside of the glass cup and set alight, creating a near-perfect vacuum.
2F 2-18-3 Miyasaka, Setagaya (Kyodo Station). 03 5450 4189. www.ou-hari.com (Japanese only). ¥4,000 per session, first time consultation fee ¥2,000. For bookings, email sin@ou-hari.com.
Trampolining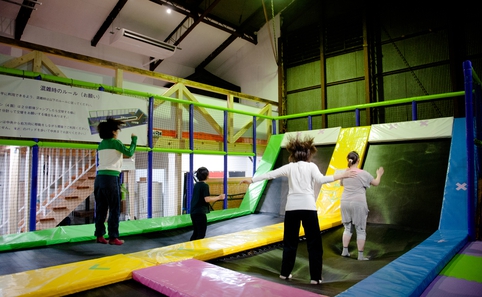 The gist You jump up and down. Yup, it's a trampoline.
So why are we recommending it? Because it's way more fun than jogging on a treadmill, and you can take your whole family along while you work off that Christmas pudding. Plus, jumping five minutes on a trampoline is said to be equivalent to jogging one kilometre.
Where to try it You'll find Trampoland Tokyo inside a large, renovated warehouse in Itabashi. They have five trampolines, all with netted walls and sponges between them, so it's safe for beginners and children. They also have a trampoline wall for 'snowboarding'.
2-46-3 Itabashi, Itabashi (Itabashi-Kuyakushomae, Shimo-Itabashi, Itabashi stations). 03 6322 6966. www.trampoland.com. Registration ¥1,080 (includes starter lesson), ¥1,080 per 30 minutes. For info and to make a booking, email mineck@trampoland.com.