As autumn colours the leaves in red and yellow, Tokyo Creative Weeks is set to colour the city in art. This seven-week blast of everything from traditional culture to cutting-edge contemporary art takes place all over Tokyo from September to November. Simply walking around the city is a great way to join the celebration, and even art newbies will get something out of the diversity on offer. Galleries, museums, theatres, shopping malls and even fish markets are potential venues, and the selection should have something for all tastes. To make sure you don't miss out on anything, we've put together this special TCW page, featuring our pick of the top events and a full list of all the stuff going on. Be sure to check back in frequently, as we'll be updating the page with everything from the latest news to artist interviews. Stay tuned.
Upcoming events
Traditional Performing Arts × Street Dance Part 2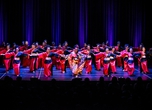 Sep 27 | Spiral Hall
Taking on the challenge of fusing American street dance with traditional Japanese performing arts, this event should be a can't-miss for dance enthusiasts. The first part features high school dance clubs and street dance clubs adopting the gestures of kabuki in their performances, while part two sees the Kinoshita Kabuki troupe performing 'Sambaso' in their characteristic style of approaching kabuki from a new angle while maintaining its historical context.
Full details

Rakugo: Traditional Storytelling and Traditional Geisha Dances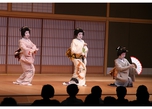 Oct 5 | Tokyo International Forum C Hall
Take a step back into old Japan with some geisha dances and rakugo, the traditional form of comic storytelling that flourished among Edo's merchant classes. Pieces like the Edo-era vaudeville 'Momokawa', performed by Hayashiya Shozo, and the 'Hitori Sakamori', performed by Gontaro Yanagiya, should be particular highlights. The second part consists of dances by geisha from the six geisha quarters of Tokyo, and joint musical performances by geisha from the three areas of Shinbashi, Akasaka and Asakusa.
Full details

Noh ~ Rediscovering the Tradition ~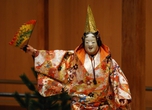 Oct 13 | Kita Noh Theatre
See the power of traditional culture from a new perspective through this one-day experience at a Noh theatre. First up is a workshop held by young performers and music instructors from the Kita school, allowing participants to take part in informal shimai dancing, chanting and Noh orchestration. The second part consists of the Noh performance 'Funa Benkei' and the shimai performance 'Hagoromo' (both viewable with commentary). Tickets for only the second part are also available.
Full details

Art as a Haven of Happiness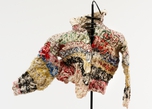 Until Oct 8 | Tokyo Metropolitan Art Museum
This touching exhibition displays paintings, 3D works, embroidery and more, created by artists with Down's syndrome and other disabilities. Most of the pieces come from two well-known studios in the field, Atelier Element Present (Mie and Tokyo) and Shobu Academy (Kagoshima). Often referred to as art immaculé or 'pure art', these works will surely put a smile on your face.
Full details

Machinaka Concert – Autumn of Fine Arts and Musical Outings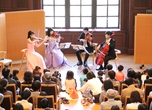 Sep 25, 27-28; Oct 4-5, 11, 18-19; Nov 1-2 | Tokyo Metropolitan Art Museum and other venues
This series of free concerts will be held throughout the autumn in Ueno Park and its surroundings, as well as at the Edo-Tokyo Open-Air Architectural Museum in Koganei. Expect performances by up-and-coming talent and tie-ups with art exhibitions, including a musical visit to the Uffizi Gallery and something called 'An Asian Journey in the Museum'. Should be a great chance to enjoy classical music in a relaxed atmosphere.
Full details


Click here for more Tokyo Creative Weeks events!