Jason Wu, the fashion designer whose clothing has attracted the attention of big-name celebrities such as American First Lady Michelle Obama, and actresses Diane Kruger and Natalie Portman, was in Japan to show off his new collection.

To celebrate the occasion a party was held at the Design Works Concept Store Aoyama. All eyes in the fashion world have been on this up-and-coming young designer. Wu's talent lies in his tailoring skills and use of haute couture techniques for the dresses and other items he designs. Because of these skills, people from the sophisticated and modern world of fashion would be hard pressed to guess that Wu, whose designs are overflowing with mature beauty, is only 27 years old.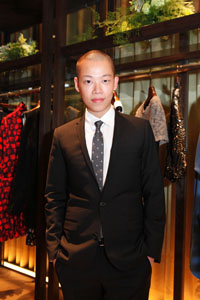 At the party venue, some of the items from the 2010 Fall Collection (which was only just unveiled in February) were on display – and were very well received by the fashionistas who were eager to get a glimpse of Wu. This season sees a range of elegant dresses and jackets made in various fabrics with details such as razor cut lace and silk tulle with feathers sewn on the underside, inspired by photos and platinum prints by Irving Penn.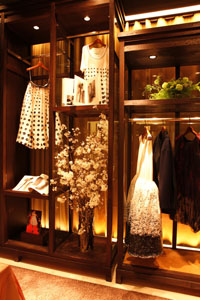 Not to be missed is the Design Works Concept Store Aoyama and Wu's collaborative t-shirt project. These very unique tees, which feature polka dot patterns and lace, are said to have been inspired by this year's collection. They are a must-have item for this season, and are perfect layered underneath a jacket. In addition to the collaborative t-shirts, the store will also be selling some items from Wu's fall collection. This store should be the first stop for your early autumn shopping.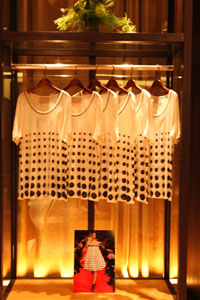 Design Works Concept Store Aoyama (Full details & map)
Translated by E. Kavanagh