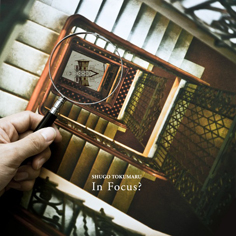 Shugo Tokumaru: In Focus?
With an artist as singular as Shugo Tokumaru, there's always the worry that the magic will eventually run out: that sooner or later, he'll turn into just another multi-instrumentalist indie-pop polymath. Maybe we worry too much. In Focus? is a dazzling, kaleidoscopic album, so dense with ideas that it's almost exhausting to listen to at times. Tokumaru seems to have responded to the challenge that he set himself with 2009's Port Entropy by cramming even more detail into each song: there's more happening in the three minutes, 18 seconds of 'Poker' than most indie groups achieve in an entire album. Laden with instrumental overdubs (theremins! recorders! rubber ducks!), these songs might be at risk of collapse if they didn't have such solid, instantly hummable melodies to support them. And in 'Tightrope', Tokumaru has crafted what might be his most straightforwardly affecting song to date.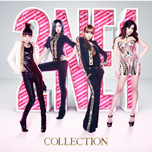 2NE1: Collection
For all the talk about K-pop losing its commercial lustre in Japan during 2012, nobody came even close to besting 2NE1's full-length J-pop debut. These swaggering bad girls sound as good auto-tuning over crunchy dancehall rhythms as they do delivering faintly ridiculous English shout-outs to 'my girls' – only the closing cover of Madonna's 'Like a Virgin' felt superfluous in a record that was otherwise pure, futuristic fun from start to finish.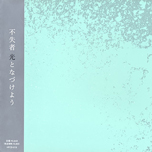 Fushitsusha: Hikari to Nazukeyo
Keiji Haino's Fushitsusha returned with their first new material since 2003, a pair of albums that worked almost as companion pieces. While the spacious, abstracted rock of Mabushii Itazura na Inori inhabits what could be almost be considered familiar territory for the group, Hikaru to Nazukeyo came as a real surprise. Clocking in at just 35 minutes, it moves from fractured, Beefheart-esque blues to full-on psych overload, held together by some of the snottiest vocals Haino's done for yonks.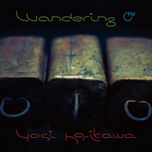 Yosi Horikawa: Wandering EP
Among the many fine producers that the Japanese electronica scene has spawned recently, nobody else sounds quite like Yosi Horikawa. The Chiba-based musician, who gained wider attention after participating in last year's Red Bull Music Academy, folds ambient field recordings into his burbling miniature symphonies. 'Bubbles' must be the best use of a ping-pong ball since Aphex Twin's 'Bucephalus Bouncing Ball', but that's just one of the many microcosmic pleasures to be had here.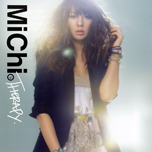 MiChi: Therapy
Michiko Sellars is a mystery to us: the British-Japanese singer released one of 2012's best major label pop albums back in March and then practically vanished from sight. Whatever the reasons for the lack of support (MiChi herself has played all of three shows since the album came out), Therapy deserved a wider audience than it ended up getting: this is the kind of flab-free, solidly enjoyable J-pop that gives the genre a good name.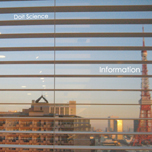 Doit Science: Information
Call us facetious, but it's hard to imagine a band like Doit Science coming out of the Tokyo indie scene. Conceived in the splendid isolation (relatively speaking) of Kumamoto, the group are a genuine oddity, as brittle and weird as the first few Dirty Projectors albums. Full of stuttering funk, illogical song structures and off-key call-and-response vocals, Information is the kind of record that you'll either find deeply irritating or fall in love with at once.


Gezan: Katsute Uta to Iwareta Sore
We'd started to think they didn't make groups like this any more. Gezan hark back to the golden age of Kansai skronk, with a stage show that one of Time Out's pals described as 'like a bar fight trying to cover a Queen song'. Rather than simply attempt to capture the insanity of their gigs, on Katsute Uta to Iwareta Sore they opt instead for a Butthole Surfers-style stew of psychedelic noise, appallingly lo-fi punk jams and crude jump-cut edits. For an album that's virtually unlistenable, it's pretty damn fab.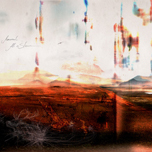 Ametsub: All Is Silence
Reclusive ambient producer Ametsub's third album is a thing of real beauty, sculpted from field recordings and snippets of prepared piano, and suffused with the faded melancholy of Boards of Canada at their finest. (Ametsub is reportedly a frequent visitor to Iceland, and you can imagine this making the perfect soundtrack to his trips.) There were other, flashier releases by Japanese electronica artists this year, but none that rewarded repeat listens as much as this one.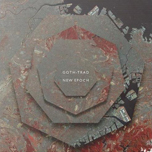 Goth-Trad: New Epoch
Given that Takeaki Maruyama started making dubstep before anybody here even knew what it was, it's odd that the producer's latest album felt almost like an anachronism. In the accelerated hype cycle, dubstep might not be considered hip any more, but there's no arguing that New Epoch is very fine indeed. Maruyama can do head-banging halfstep as well as anyone (see 'Airbreaker' and 'Babylon Fall'), but the most impressive moment was on the title track, an epic slab of futurism that would do longtime pal Kode9 pride.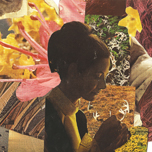 Cuushe: Girl You Know That I Am Here But The Dream
Kyoto dream-pop chanteuse Cuushe still hasn't quite transcended her influences – Cocteau Twins, chillwave, Julia Holter, et al. – but she comes close on this sublime EP set. Released as a trio of 3" CDs, Girl You Know… bundles three new songs with remixes that complement and expand on the originals, including some superb reworks by Geskia!, Motion Sickness of Time Travel and Ms Holter herself.