Ever wondered what it would be like to step into the New Year in your own pair of one-of-a-kind trainers? At Japan's two largest adidas stores, adidas Performance Centre Shibuya and adidas Performance Centre Roppongi Hills, the Mi Performance service can be used to design custom made shoes with your own choice of features for all types of sports shoes, including tennis, running and football. Choice isn't just limited to colour; logos, material and the specifications of the inner and mid-soles are part of the customised design process too.

Running shoes come in three models to match running levels: 'mi adizero' for intermediate to advanced runners, 'adi SN2' for beginners, and 'mi bounce' (available only at the Shibuya store) for everyday walking. Considering that there are over 200,009,000 possible design combinations, not to mention the option of heel embroidery or sizing, the sky really is the limit.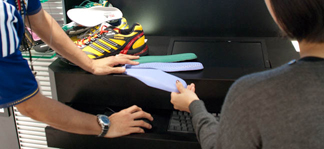 Former sumo wrestlers Konishiki and Musashimaru as well as tennis player Ana Ivanovic have ordered mi Performance shoes. Visit the Shibuya Performance Centre to see what it's all about.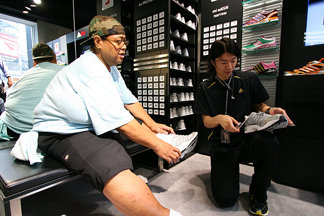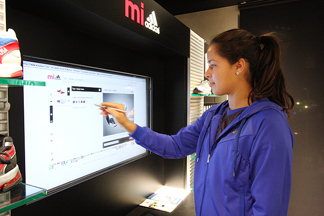 The Mi Performance staff are sports shoe specialists who work with customers using a dedicated computer to design their shoes. The shoe is digitally divided on-screen into 13 different areas such as the base, lines and the sole, and customers pick colours for each from a selection. Depending on the area of the shoe, anywhere from six to ten colour choices are available. Different types of shoes also offer options such as a range of insoles or cushioning to protect the ankles. Each selection shows up in the sample shoe image on the computer letting customers get a clear idea of what the end product will look like.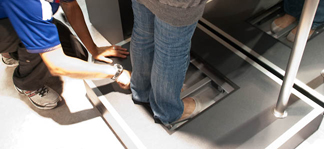 One of the cutting-edge features of this service is that each foot is carefully measured with state-of-the-art tools so that the each shoe fits each foot perfectly. Sample shoes are used to make sure that each shoe fits just right. Unique size and fit problems, like feet of slightly different sizes are easily dealt with these customised trainers. Sizes come in 5 mm increments and have three choices of width: narrow, medium, and wide. Mi performance is not just about creating a pair of unique shoes, but it is also great for athletes who want to create shoes that will improve their performance.
It takes about 20 to 30 minutes to design a pair of shoes (not including the time needed to decide on colour) and about 4 weeks for the shoes to be delivered.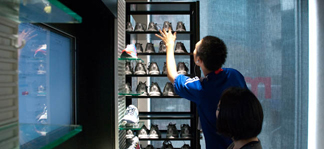 At the adidas Original Shop in the basement of the Shibuya store, customers can also have sneakers custom designed using the Mi Originals service. Likewise at this shop, several hundred million option combinations mean that there are few limits on the imagination. A pair of one-of-a-kind shoes is not only perfect to treat yourself, but also make a great gift idea.
Price
adiSN 2: ¥16,800 (tax included)
mi adizero: ¥14,175 (tax included)
Bounce: ¥21, 000 (tax included)
Mi Original
mi SS II: ¥13,650 (tax included)
mi ZX700: ¥13,650 (tax included)
mi STAN SMITH: ¥13,650 (tax included)
mi GAZLLE: ¥13,650 (tax included)
mi FRM LO: ¥14,700 yen (tax included)
mi FRM MID: ¥15,750 yen (tax included)
adidas Performance Center Shibuya
Address: 1-3 Fl, 23-5 Udagawacho, Shibuya, Tokyo
Telephone: (03)5456 6810
adidas Performance Center Roppongi
Address: Basement 1F, Metro Hat/ Hollywood Plaza, Roppongi Hills, 6-4-1 Roppongi, Minato, Tokyo
Telephone: (03)5771 1020
adidas Original Shop Shibuya
Address: Basement 1F, 23-5 Udagawacho, Shibuya, Tokyo
Telephone: (03)5456 6820
From Mon Dec 21 we'll be offering an adidas Mi Performance shoe Christmas giveaway. Check back next week for details.
Translated by E. Kavanagh