Although Japanese keiba is far from the dressed-up affair most of us imagine when we think of a day at the races, the racehorses here are some of the strongest in the world. It'll only cost you about ¥100 or ¥200 to get in, and you'll quickly realise that the focus is on betting rather than who's wearing the tallest top hat. Japan boasts 25 racing tracks, with two of them in Tokyo – Tokyo Racecourse in Fuchu and Ohi Racecourse (also known as Tokyo City Keiba) in Shinagawa. Most tracks are open from 9am to 5pm, but Ohi hosts 'twinkle' races at certain times during the year that go on until as late as 9pm.
The three types of keiba
1. Flat racing: old favourite
This is the type of sport most people think of when they picture conventional horse racing. Horses run around a flat track and whichever equine's nose crosses the finish line first is the winner.
Shake hands with: Mr Everyman the Salaryman. Horses! Grass! The thrill of gambling! Who wouldn't love it? Flat racing is for everyone.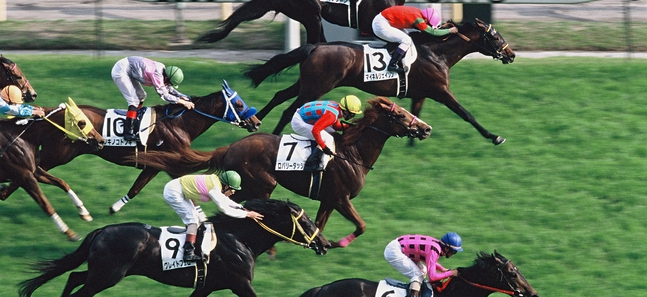 2. Jump racing: the obstacle course
Rather than just speed, jump racing (also known as steeple chasing) puts an emphasis on a horse's ability to navigate different obstacles. Horses generally run a longer distance, sometimes around 4,000m, and must traverse hedges, fences and water. What sets Japanese jump racing apart from the rest of the world is primarily its purse. The largest such event, the Nakayama Grand Jump, offers a prize pool of over ¥120 million. The horses that race are also unique in that few of them specialise in the steeplechase and virtually all of them have flat racing experience. In most other countries, horses run one or the other.
Shake hands with: The fun-seeking gyaru (gal). The steeplechase is a great place to see spills and thrills, and older horse-watchers tend to stay away from this type of race. Hold on to your, well, horses.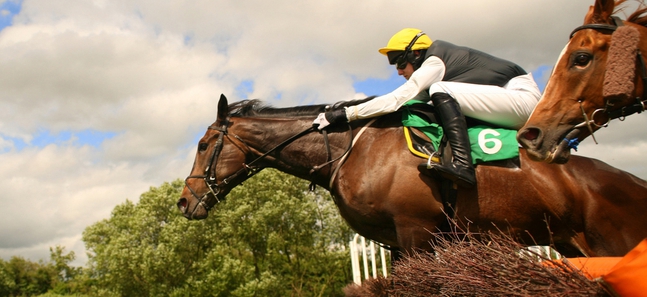 3. Ban'ei: the power race
Also known as draft racing, this is a whole different horse game. Held only in Obihiro, in the cold Tokachi region of the northern island of Hokkaido, Ban'ei is not so much a race as an equestrian endurance marathon. The horses run a comparatively shorter distance – 200m – but must do so while hauling a massively heavy sledge. Ban'ei horses are enormous compared to regular racing thoroughbreds, averaging roughly 1,000kg. That's over double the average racing horse's weight.
Shake hands with: The adventuring ojisan (old dude) – because only the most committed gamblers will stand around in temperatures as low as minus 20°C while jockeys coax and coach their horses over the track's obstacles.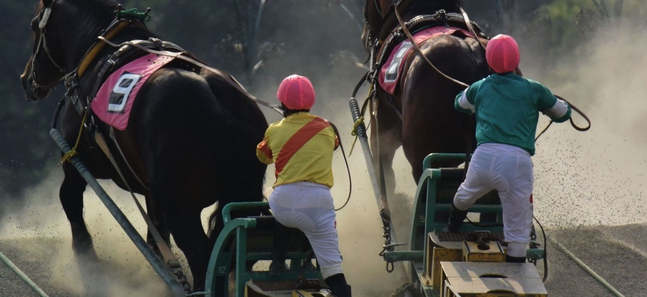 Japan's top race horses
Deep Impact
His name is over the top, but this horse's record is too. One of the most successful horses in Japan's recent history, Deep Impact won 12 out of the 14 races he participated in.
Orfevre (French for 'goldsmith')
Another strong horse in Japan's racing history, Orfevre's quirks may have kept him from reaching no. 1 – he once scampered off course during a race only to make an amazing comeback.
Hakusan Moon
Perhaps a ballplayer in a previous life, Hakusan Moon is a superstitious horse who spins in circles before each game despite his jockey's best efforts to make him stop. His method seems to work though – he has finished second in Japan's G1 race.
Rouge Buck
Only three years old, Rouge Buck is the strongest ranked female horse right now, with a reputation for being able to beat any male horse. It's rumoured she might be able to win the Japanese Derby.
Kizuna
With Deep Impact as his father, Kizuna was destined for big wins. Although already considered an 'elder' on the racing scene, he still excites fans.
Place your bets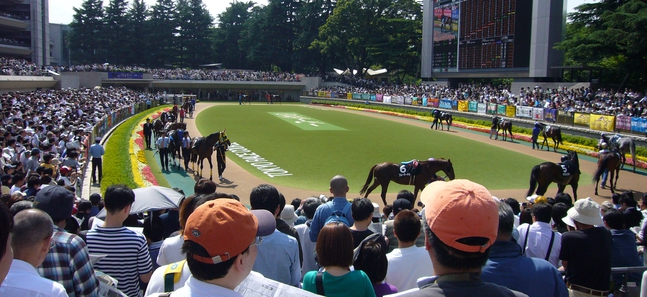 Horse racing terminology can be difficult to understand, even in English. Here's a brief guide to help you place your bets in Japan. Note that tickets can be purchased up until two minutes before post time. If your ticket wins, you can redeem it at one of the automated payoff machines.

単勝 (Win)
Simple enough – your horse wins, you get paid!
複勝 (Place)
A place ticket pays if your horse gets at least 3rd place, but the purse is smaller.
馬連 (Quinella)
Can't make up your mind between two horses? Pick both the winner and 2nd place finisher and you still win. Order doesn't matter.
馬単 (Exacta) The picky older sister of the Quinella – you have to get the order right this time. Pick the first- and second-place horses.
3連複 (Trio)
If you want to pick three horses, this one's for you. Wow, so indecisive! Order doesn't matter.
3連単 (Trifecta)
This one's for the psychics. Pick the first-, second- and third-place finishers in exact order.
WIN5
The powerball of keiba. Your ¥100 ticket could turn into as much as ¥600 million if you get this one right: pick the winner of five specially designated races.
And now for some 'did you know?' trivia
Horse racing is not only the most popular of Japan's official forms of gambling, it also has a very international history. After US Commodore Matthew Perry opened Japan to the world in the 19th century, horse racing was introduced by the Europeans who came to live in Yokohama – which explains why Japan favours European-style turf courses over American-style dirt tracks.

Off-track betting institutions number around 100. You can often spot them near major stations with their horse insignia and Wins logo.
In Japan, it is possible to watch – and bet on – horse races via the internet and your smartphone.

This article originally appeared in the spring 2015 issue of Time Out Tokyo magazine.