Tokyo is a wonderful city for cycling, but just beyond the concrete jungle there are mountains and parks and lakes just waiting to make you go 'ooh'. Now, we realise that it might take some doing to encourage your lazier half to join you, so we asked Byron Kidd of Tokyobybike.com to sweeten the deal with the promise of a reward at the end. Here are his top picks for easy-to-difficult cycling routes. And if you're concerned about how to travel on trains to the routes' starting points with your bike, the best option is to buy a rinkobukuro (bike bag), usually available at any bicycle shop. Simply take one or both of the wheels off, pop everything in the bag, and away you go.

DESTINATION: Showa Kinen Koen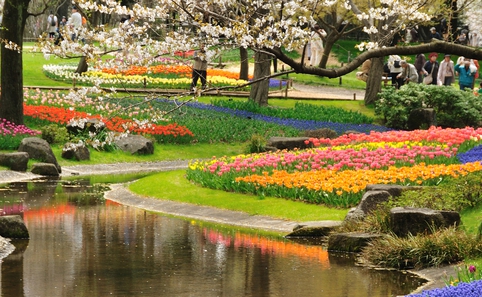 With 14km of cycle paths, playgrounds, a water park and numerous outdoor activities, the 163-hectare Showa Kinen Koen is a destination unto itself. Kids will enjoy making mischief in the Children's Forest play area, where they can immerse themselves in clouds of artificial mist.
REWARD: Located a 15-minute walk from Tachikawa Station, it's the perfect location to introduce family and friends to the pleasure of cycling under the pretense of a leisurely picnic. Bicycles can be rented for three hours for ¥460 (¥260 for children).
FIND IT: 3173 Midori-cho,Tachikawa, Tokyo. 042 524 1516. www.showakinenpark.go.jp/english.


DESTINATION: Sagamiko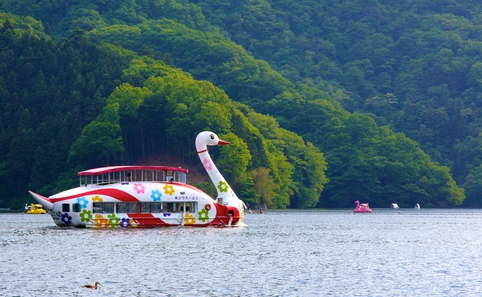 Starting at Takaosanguchi Station (Hachioji, Tokyo) on the Keio Takao line, head south west on Route 20, climbing the foothills of Mt Takao before enjoying an exhilarating descent to the shore of Sagamiko lake.
REWARD: Sagamiko is a beautiful lake and popular mountainside spot that lures city slickers with a range of mildly diverting attractions, including a tot-friendly amusement park, a garish athletics course dubbed 'Picasso's Egg' and an outdoor barbecue area, brilliantly named the Wild Cooking Garden.
FIND IT: Take the Chuo line from Shinjuku Station to Takao Station; transfer to Keio Takao line for one stop.


DESTINATION: Lake Tama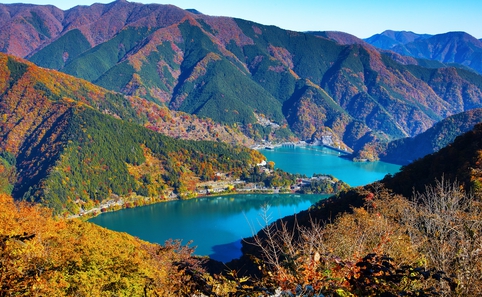 The car-free and virtually flat Tamako Cycling Road runs 10km around Lake Tama. Note that the fact this is not a particularly challenging route means that you'll probably be weaving through runners and strollers too, which means mamacharis over mountain bikes.
REWARD: A second 10km loop around the lakes takes in scenic woodland and bridges that served as the background for Studio Ghibli's classic 'My Neighbor Totoro'. Every weekend in August the nearby Seibuen Amusement Park hosts a fireworks festival that's best viewed over Lake Tama.
FIND IT: Just south of Tanashi Station (Seibu Shinjuku line), look for the start of the route at Sekimae Gochome crossing, where Route 7 and Inokashira-dori intersect. Here's a map to help you out: tinyurl.com/TOTtamako.


DESTINATION: Kasai Rinkai Koen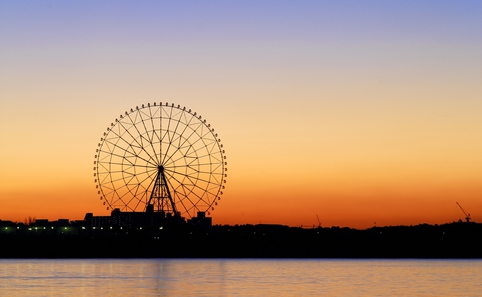 While the Tamagawa River cycling path offers a more scenic ride, the Arakawa River path ends at the relaxing Kasai Rinkai Koen on the waterfront of Tokyo Bay.
REWARD: Walk the beach, cooling your feet in the water, visit the Kasai Seaside Aquarium or Bird Park, ride the park train or take a 17-minute ride on the 117m-high Ferris wheel. Nearby Tokyo Disneyland has a fireworks display nightly, and it's the perfect vantage point to witness the Tokyo Bay and Sumidagawa fireworks festivals away from the hideous crowds.
FIND IT: Head north from anywhere in Tokyo, turn right when you strike the Arakawa River and you'll eventually reach Kasai Rinkai Koen: tinyurl.com/TOTkasairinkai.


DESTINATION: Lake Okutama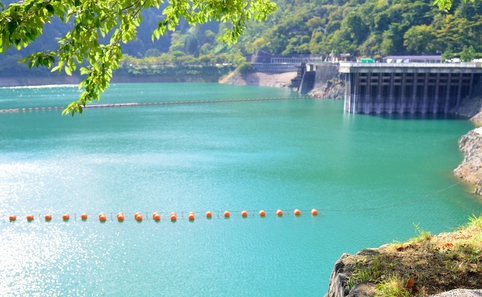 Fitter cyclists will enjoy the climb from Ome Station (about an hour from Shinjuku Station) to Lake Okutama, formed by Ogouchi Dam, in western Tokyo, but only the truly energetic should continue from here over the mountains to either Uenohara or Musashiitsukaichi stations – if you do, be prepared for some gruelling climbs.
REWARD: Taking in the 149m Ogouchi Dam and reservoir that supplies Tokyo with its drinking water is worth it. And if you don't fall into the category of 'truly energetic' and you choose not to continue on further from here, then the descent from the dam and lake back to Ome is a blast!
FIND IT: Take the Chuo line from Shinjuku Station to Ome Station. From the station, turn right onto Route 411.

This article appears in issue 3 of Time Out Tokyo magazine