2009 was an eventful year for music, but it would be hard to call it a great year. The whole of the music industry has been thrown for a loop by the now chronic rash of internet and mobile piracy, and in Japan, CD rentals. CD sales continue to wane while digital sales are growing only moderately, leaving a large hole in the business. Music-related websites bringing people new artists and spearheading new movements have millions of fans, but have been generating little or no money for their owners or artists. Labels and artists have seen the music industry rule book torn to shreds and face the challenge of figuring out viable new approaches to the business. However, business aside, 2009 was not only host to some notable successes and some sad partings but the burgeoning possibilities for 2010.

The biggest story this year was the bizarre and tragic death of Michael Jackson. His passing caused a huge revival of interest in his music, and he became one of the best selling artists of the year, along with a band now defunct for nearly 40 years, The Beatles. On the touring side, the biggest grossing acts were U2, Madonna, Bruce Springsteen and AC/DC. This is another problem of the music industry, few stars are coming along to replace the superstars of yesteryear, and the high-risk business of music is becoming increasingly conservative and corporate in what they support.

The Japanese music scene remains largely dominated by idols, who are all over TV shows and advertising, and their often contrived romances and hijinks are covered faithfully by the panting media. Johnny's idol groups and their spinoffs remain incredibly strong, even with the Kusanagi-nude-in-the-park and Narita Shoji drug bust glitches, and will this year have four acts on the popular New Year music showcase, Kohaku. This year also saw the rise of the Korean boy bands wave, with Tohoshinki and Big Bang both doing very well.

Meanwhile there has also been a huge increase in international interest towards Japanese music, most of it directed towards highly produced and coiffed 'visual-kei' bands. Bands such as Dir en grey, Girugamesh, Gazette, MUCC and Versailles have been able to draw substantial crowds overseas, but have yet to hit big with CD or digital sales. On the domestic mainstream front, Thelma Aoyama, Superfly, Greeeen, Kobukuro and Ayaka have all grown into near superstar status. Shiina Ringo and Kimura Kaela have managed the rare feat of achieving both critical and mainstream success. Strong emerging artists included Soutaisei Riron, Ohashi Trio, and Coma-chi. Yasutaka Nakata made a name for himself as producer for Capsule and the delightfully daffy dance trio Perfume. To round it off, m-flo and DJ Deckstream had success as serial collaborators.

For foreign artists, the business seems to be getting increasingly segmented toward genres, with fewer artists being embraced by the mainstream pop audience. In America, many of the spots near the top of the charts have gone to country and hip-hop artists who have not yet found an audience in Japan. From a strictly business point of view, the two big winners of 2009 were the sexy dance siren Lady Gaga and the ultra-frumpy 48 year-old Susan Boyle. Both have huge armies of avid fans, Lady Gaga initially drawing attention with her over-the-top fashions and provocative videos, and Susan the 'surprise' star via a so-called reality TV show, 'Britain's Got Talent'. 'American Idol' in the States and 'X Factor' in the UK have become established vehicles to fame, although in most cases fans tend to forget the singers once they stop appearing regularly on TV.

Missing in action this year— the Red Hot Chili Peppers; they took the year off, and then lost John Frusciante. Oasis split up, and Amy Winehouse continued to stumble through the gossip pages, despite not recording an album now for over three years. Rivers Cuomo of Weezer had a nasty bus crash causing the band to cancel shows, and U2's spectacular '360' tour started in June 2009, and shows sold out as far in advance as Oct 2010, but they still have none scheduled for Japan.

One of the bright spots for the music business, live music continues to thrive. The centrepieces of the Japanese music scene continue to be Fuji Rock and Summer Sonic. Both events are considered amongst the best festivals in the world, and continue to put together strong line-ups mixing foreign and domestic stars. In fact, while summer 2010 is still far away, people are already discussing who might appear at the festivals. Creativeman has developed a number of other solid annual events: Punkspring, the R&B filled Spring Groove, the jam band/surfing singer/songwriter oriented Green Room and metal heavy Loud Park.

This year also saw the emergence of V-Rock, a festival that mixed domestic visual-kei and foreign artists such as Marilyn Manson and Negative who are also visually oriented. In addition, mega-club music event Electraglide returned this year with a show celebrating the 20 year anniversary of the consistently brilliant UK club music label Warp. For live show of the year, no matter your music taste, it was hard not to be impressed by Beyoncé's live show at Summer Sonic, which featured huge, innovative production, a tight band with dancers, and Beyoncé full-on doing her thing.

Top 5 foreign artists to watch next year:
Girls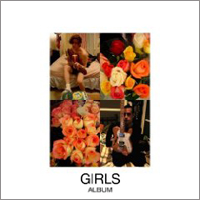 This San Francisco duo of Christopher Owens and Chet JR White are becoming a hot topic in the US and UK. The pair weaves together an eclectic mix of Beach Boys-like pop based shoegazer-cum-hardcore tunes with a hint of nostalgia. Having released their album, aptly named 'Album' in September 2009 with True Panther Sounds, they hit the stage at Harajuku's Astro Hall on Thursday January 14.

'Album' release date: Sep 22, 2009, True Panther Sounds
MySpace: www.myspace.com/girls

Pains of Being Pure at Heart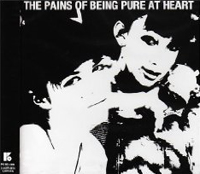 With their sold-out single 'Everything with you', this Brooklyn shoegazer quartet keeps their sound close to their favourites, which include My Bloody Valentine's 'Paint a rainbow'. That being said, the rest of the world tends to feel that they're coming in from pop territory. Their album dropped in February 2009 from Yoshimoto R and C. Catch them at Shindaita's Live House Fever on, what else but Valentine's Day, February 14.

'The Pains of Being Pure at Heart' release date: Feb 03, 2009, Yoshimoto R and C
Official site: www.thepainsofbeingpureatheart.com/
Live House Fever: www.fever-popo.com/schedule/2010/02/0618.html
Click the play button to listen

The Qemists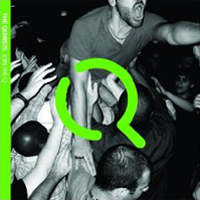 From the UK's noble family 'Ninja Tune' and the COLDCUT organization, this trio is making an unforgettable debut with buzz at the 2009 Summer Sonic festival. Producing a raw and heavy sound balanced with precise programming, they bring together rock and dance sounds that are simultaneously danceable and riotous, leaving little to the imagination when it comes to their approach. Their album, 'Join the Q' was released in January 2009 on BEAT RECORDS/NINJA TUNE.

'Join The Q' release date: Jan 21, 2009, BEAT RECORDS/NINJA TUNE
Official site: www.ninjatune.net/ninja/artist.php?id=129

Flying Lotus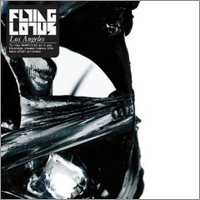 This California-based producer and beatmaker takes cues from hip hop to conjure up samples and pairs them with synthesisers leaving behind genres and giving the listener a sense of the universe in its sound. With a good-humoured showing at November's electraglide presents WARP20, Flying Lotus definitely picked up some new fans. The June 2008 release, 'Los Angeles' is available from Warp records.

'Los Angeles' release date: Jun 10, 2008, Warp
Official site: www.flying-lotus.com/destroy/

Vampire Weekend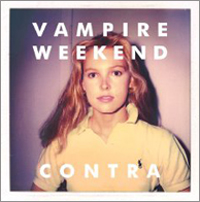 After being formed in 2006, this New York pop-rock outfit played to one sold out crowd after another overseas. Vampire Weekend wafts together African, pop and punk influences together without ever losing a sense of consistency. Their highly anticipated new album 'CONTRA' will be released on January 12, 2010 from Hostess Entertainment Unlimited.

'Contra' release date: Jan 12, 2010, Hostess Entertainment Unlimited
Official site: www.vampireweekend.com/

Japanese artists to watch next year:
World's End Girlfriend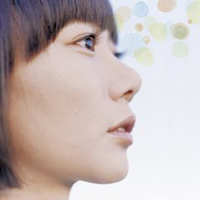 WEG is the musical persona of Katsuhiko Maeda, who makes mostly instrumental music combining elements of classical, jazz and electronic music, with a dash of horror movie soundtrack. He has toured and released music internationally, and is also getting acclaim as a composer for film, his most recent being for the Hiroyuki Koreeda directed "Kuki Ningyo" (Air Doll), which was well received at Cannes, and has been shown in 10 countries around the world. WEG recently made his five song "Xmas Song" EP available free from the music website OTOTOY. A new album from WEG is expected spring 2010.
ototoy.jp/feature/index.php/20091203

'Air Doll O.S.T' release date: Sep 25, 2009, Human Highway Records
Official site: www.worlds-end-girlfriend.org/
Click the play button to listen

DadaD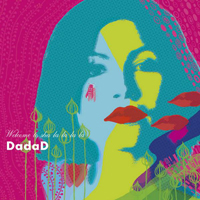 Imagine G.Love on guitar backing a young Annie Lennox and you might be in the realm of DadaD. The Tokyo-based duo consists of Shige (from cult band Kobose) on guitar and funky but elegant multi-lingual Kate on vocals and key-tar (she is also a blogger at Elle On-line). Their second album is expected mid-2010.

'Welcome to sha la la la la' release date: Dec 10, 2008, JULY RECORDS/UAE
MySpace: www.myspace.com/xxxdadadxxx
Click the play button to listen

Molice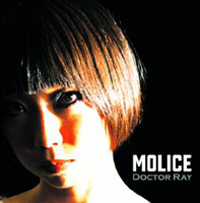 Molice aims for being something out of the film Blade Runner, with a new wave, rock'n'roll sound. Active since 2007, their independent live shows are energetic, exemplified by their performance at the 2007 Summer Sonic festival. 2008 saw the release of their full album 'Doctor Ray' from Velour Voice, which has initiated a healthy career for the band. They've also been getting some heavy request rotation on air in America and France. They are playing shows in London Dec 28-30.

'DOCTOR RAY' release date: Dec 10, 2008, VELOUR VOICE
Official site: www.themolice.com/
Click the play button to listen

LAZYgunsBRISKY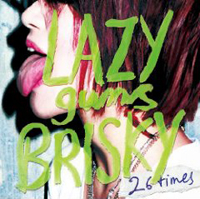 In 2006, a group of high school classmates gathered to form this all-girl rock band with a true indie feeling. April 2008 saw their debut album, 'quixotic', and later in December of the same year Kenichi Asai signed on to produce their mini-album 'Catching!' which actually became their major debut. In July of 2009, Asai teamed up with them again to produce their album '26times' (Flyingstar Records), from which their single 'Navy Star' was taken to be the ending theme of TV Tokyo's show 'Godtan'.

'26times' release date: Jul 8, 2009, Flyingstar records
Official site: lazygunsbrisky.com/

Natccu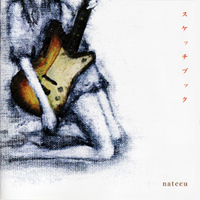 Tokyo's own Natccu (pronounced 'natch') has seen a lot of action abroad, rapidly expanding the career for this singer-songwriter. Natccu has played the In the City Festival in Manchester, UK along with an appearance at the South by Southwest festival in Austin, Texas. A punk-like psychedelic 'Harajuku girl' image was what caught the attention of NME and The Guardian. Natccu is fully expected to keep a wonderfully flexible career both inside and out of Japan with dynamic music in both Japanese and English.

'Sketchbook' release year: 2004,
Official site: www.natccu.com/

Foreign, nearly Japanese artist to watch:
Beckii Cruel
This young lady got her first big break on Youtube putting together anime songs and cute dance moves. The 14 year old Brit from the Isle of Man made it around the world and is now a popular internet idol in Japan. She's appeared in candymaker Lotte's second round of adverts for their Fit's chewing gum, and released her first DVD, 'This is Beckii Cruel' in December. The Cruel Angels first maxi single 'Tsubasa wo kudasai' comes out in February 2010.

Fit's gum season 2 adverts
lotte-fits.jp/dance/beckii_cruel.html

This is Beckii Cruel! 'Tsubasa wo kudasai'
www.tkma.co.jp/tjc/j_pop/beckii/index.html

Keith Cahoon profile:
Keith Cahoon has worked in the Japanese music business since 1984. He spent 18 years as the CEO of Tower Records Japan, and has also been Director of iTunes. He has acted as consultant to American, European and Japanese music labels, and currently runs the Tokyo based music publishing/consulting company Hotwire.

Band info written and translated by TOT