You can hardly blame Panda Bear for chillwave. When Animal Collective's most conspicuously talented member released Person Pitch in 2007, there was still something novel about treating sunshiny pop with a sonic stone-wash of echo and synthetic nostalgia. Now the market's glutted with the stuff – and, let's be honest, this is a genre with about as much creative wiggle-room as novelty bossa nova covers and trip-hop.

In a recent interview, Noah Lennox admits that it was tough to produce a worthy follow-up to his widely adored third album. He describes squirreling up in a basement studio in Lisbon during the daytime, and finding musical inspiration in Nirvana, Frank Sinatra and J Dilla.

The end result – produced by Peter 'Sonic Boom' Kember – is a punchier record than its predecessor, relatively speaking. Lennox has ditched the samplers and foregrounded the rhythms and guitar, though the latter comes swathed in an array of hallucinatory effects that renders it pretty much unrecognisable. The songs are also more concise this time around: there's nothing to rival the sprawl of 'Bro's' or 'Good Girl/Carrots', and many of the tracks are content simply to establish a groove and then riff melodies over the top of it.

Much like the last Animal Collective album, Merriweather Post Pavilion, there are faint traces of the dancefloor. 'Surfer's Hymn' is anchored to a narcoleptic 4-4 beat, even if it would clearly rather sit around listening to synthesized twinkles while watching the tide come in; the more propulsice 'Afterburner' could almost qualify as – what? – witch house or something. Unorthodox vocal harmonies abound, and even the apparently straight songs get skewered. 'Last Night at the Jetty' starts off as a sweet nugget of '50s pop, but its opening verse leads into a hall of mirrors where everything's a bridge and there's no chorus.

The first five tracks from Tomboy were all released in the run-up to the album's launch, and they're the most immediate material here. In the second half, Lennox drifts into more contemplative territory, to intermittent success. If closer 'Benfica' is as woozy and beguiling as Julee Cruise at her prime, 'Drone' sounds like a great intro for an epic that never materializes, and 'Friendship Bracelet' feels more like an exercise in weird chord progressions than a song you'd actually want to come back to.

It's not a great album, then, but it still towers over most of the artists that have sprung up in Lennox's wake. When the chillwave ebbs, he'll probably still be here, and that's a reassuring thought.
Time Out Tokyo rating: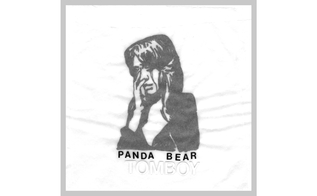 Tomboy is released April 12 on import, with a Japanese edition due on April 27