It's been hard to keep track of all the charity albums and concerts being announced at the moment, such is the show of support by music-makers across the planet for people affected by the March 11 earthquake and tsunami. We hope to provide a run-down of benefit gigs later on, but first, here's a heap of ear candy for a good cause. Many of these albums are being sold via musician-friendly online store Bandcamp, meaning that you can listen before you buy – and choose to donate well above the asking price.

Updated on March 24

Play for Japan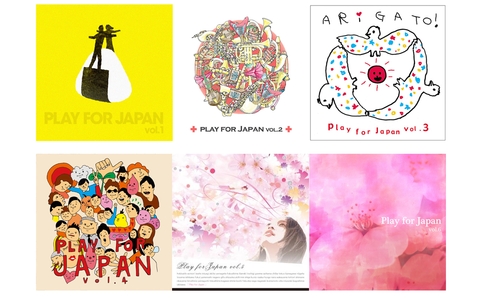 Indie musician Jinichiro Iida – guitarist for rock trio Limited Express (Has Gone?) – knows what it's like to live through the aftermath of a major quake: he was a high school student in Hyogo Prefecture when the Great Hanshin Earthquake hit in 1995. In a bid to help victims of the March 11 disaster, he's drawn on his extensive network of contacts to assemble a vast charity compilation. The six volumes of Play for Japan contain a whopping 112 tracks in total, with contributions from Japanese groups including Mono, Oki Dub Ainu Band and Audio Active, plus dub fusion band African Head Charge and American jazzer Kip Hanrahan.
Price: 1,000 yen per volume
Available from: Ototoy
Proceeds to: Japanese Red Cross Society

Nihon Kizuna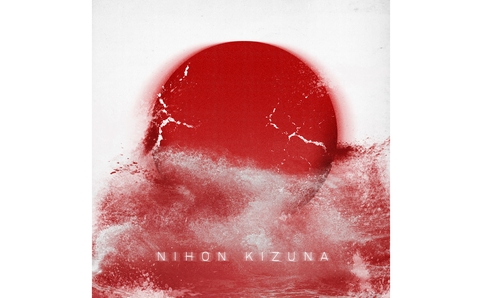 One of the most globe-straddling offerings to date comes courtesy of an international group of Tokyo-based artists, plus a London music writer who had the misfortune (or is it good luck?) to arrive in town the day before the quake hit. Nihon Kizuna collects 50 tracks, many of them unreleased exclusives, from heavyweight electronica producers and avant rockers such as Kode 9, The Qemists, Ernest Gonzales, Daisuke Tanabe and Slugabed. Clocking in at over 3 hours, it raised more than $5,000 on its first day of sale alone.
Price: £10/$15/1,500 yen/12 euros or more
Available from: Bandcamp, Japanese iTunes Store
Proceeds to: Japanese Red Cross Society

DIY Hearts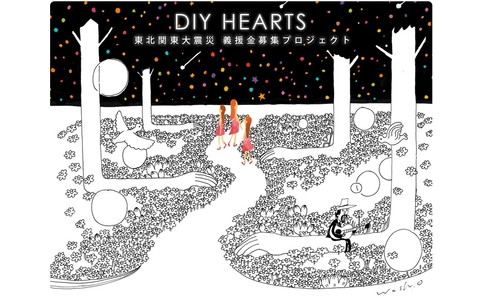 Artist-driven web shop DIY Stars has launched a fundraising project of its own. DIY Hearts aims to collect together a whole range of media, from music and videos to manga and novels, and donate proceeds to charity. The initiative launched on March 18, and got the ball rolling with 'Hemanto', a 29-minute drone piece by Babui (a.k.a. sarod player Sougata Roy Chowdhury) and Japanese tabla maestro U-Zhaan. If that isn't enough of a head trip for you, the second contribution, 'Luna Sea', comes from none other than fabled psychedelic artist Magical Power Mako.
Price: 'Hemanto', 500-100,000 yen; 'Luna Sea', 200-100,000 yen
Available from: DIY Hearts
Proceeds to: Japanese Red Cross Society

Japan Relief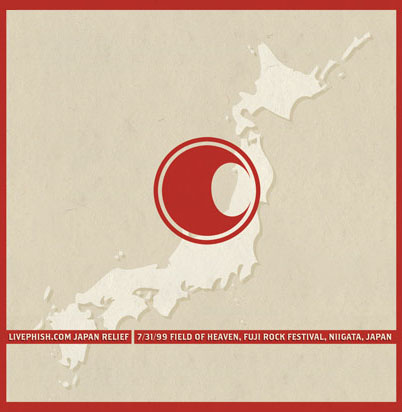 Japan loves its jam bands, and there are jammier bands than Phish. The group are doing their bit for quake relief by releasing a two-disc recording of their July 31 sets at Fuji Rock Festival in 1999, where they played for three consecutive nights on the newly inaugurated Field of Heaven stage. Price: $9.95-12.95 (digital)/$19 (CD)
Available from: LivePhish.com
Proceeds to: Peace Winds America

Tsunami Relief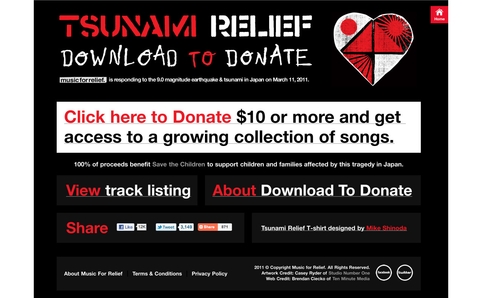 Even if you don't rate Linkin Park's music, it's impossible to fault them for good intentions. The group's Music for Relief NPO has already raised millions of dollars to help victims of disasters including the 2004 Asian tsunami and Hurricane Katrina. Now they're doing their bit Japan, with a 'growing collection of songs' that so far includes the likes of B'z, Hoobastank, Slash, Pendulum – and a Linkin Park track, 'Issho Ni', that's actually rather nice.
Price: $10 or more
Available from: Download to Donate
Proceeds to: Save the Children

Pray for Jp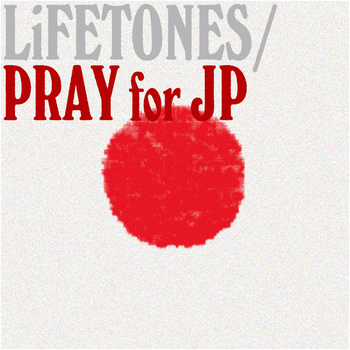 While some charity albums are inclined to sprawl (see above), this offering from ringtone website Lifetones makes concision a virtue. Clocking in at just over 8 minutes, Pray for Jp ropes together smartphone ringers from Japan-based artists such as Lullatone and I Am Robot and Proud, plus Britain's Minotaur Shock.
Price: 1,000 yen or more
Available from: Bandcamp
Proceeds to: Civic Force
A Collection Box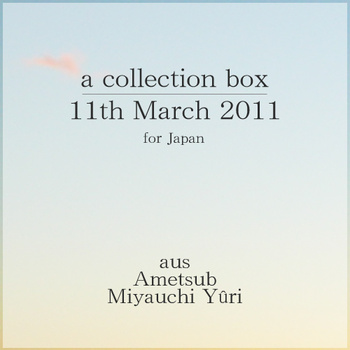 Three of the artists featured on Pray for Jp – Aus, Ametsub and Miyauchi Yuri – have also ganged together to release another digital album. A Collection Box / 11th March 2011 collects six tracks of mellow, intricate electronica that's just the kind of aural palliative we need right now.
Price: 500 yen or more
Available from: Bandcamp
Proceeds to: Japanese Red Cross Society

Open a Bottle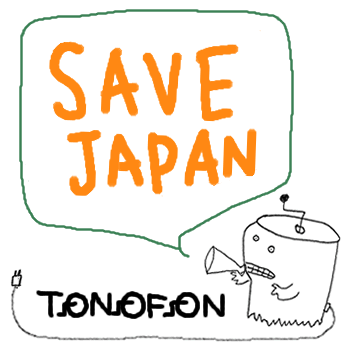 Indie wunderkind Shugo Tokumaru was one of the first to respond to the Sendai quake, putting his instrumental track 'Open a Bottle' up for digital download on March 15. Within a couple of days, it had already raised over 500,000 yen – not bad going, if you ask us.
Price: 100 yen or more
Available from: Bandcamp
Proceeds to: Japanese Red Cross Society

Eugene Sue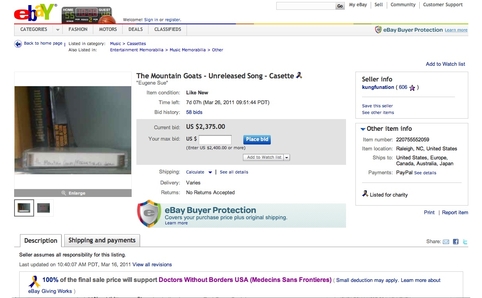 This might turn out to be the most lucrative lo-fi recording ever. John Darnielle, the songwriting force behind US indie rock group The Mountain Goats, is auctioning off the original cassette tape of an unreleased song that he recorded prior to 2002 breakout album Tallahassee. 'Eugene Sue' is described as 'the only Mountain Goats song known to feature a whistling outro,' which sounds pretty darn essential to us. Bids are being taken until March 26.
Price: Current bid stands at $2,375
Available from: Ebay
Proceeds to: Doctors Without Borders

Helplessness Blues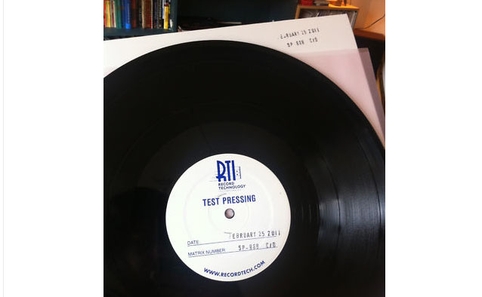 In a similar vein, close-harmonising Seattle folk-rockers Fleet Foxes are auctioning a double LP test pressing of their forthcoming album, Helplessness Blues. Says the band: 'These things are quite rare and the record isn't even out yet, so it seemed like the most valuable album we had that we could auction off.' Get your bids in by March 28.
Price: Current bid stands at $2,700
Available from: Ebay
Proceeds to: GlobalGiving Japan Earthquake and Tsunami Relief Fund

The Sun Still Rises in the East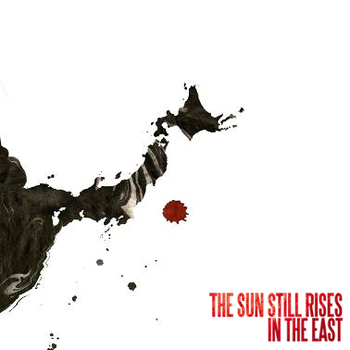 The folks behind art and hip-hop magazine The Find were quick to respond to the Sendai earthquake. Joining forces with A Bridge Too Far Recordings, they took just 72 hours to rustle up a 19-track compilation of mostly unreleased material by the likes of Kidkanevil, The Broken Orchestra and Soul Square.
Price: 5.99 euros or more
Available from: Bandcamp
Proceeds to: British Red Cross Japan Tsunami Appeal

The Sun Never Sets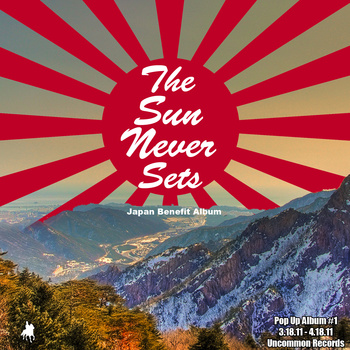 Self-proclaimed 'progressive hip-hop' label Uncommon Records has compiled a 14-track charity 'pop up album' – so called because it will only be on sale for a month, until April 18. The Sun Never Sets is a pretty tasty selection of verbose, East Asian-tinged jams by Nasa, Taiyamo Denko, Atari Blitzkrieg and others.
Price: $5 or more
Available from: Bandcamp
Proceeds to: Second Harvest Japan

In brief
Korean girl group Kara delayed the release of new single 'Jet Coaster Love,' originally pencilled in for March 23, but have promised to donate all proceeds from CD and digital sales to disaster relief.

HMV Japan will be donating 5% of all proceeds from sales on HMV Online and HMV Mobile until March 31 to the Japanese Red Cross Society.

Japanese hard trance hero Yoji (formerly Yoji Biomehanika) is selling an exclusive MP3, 'The Key,' via the Hellhouse website. Donate 300-5,000 yen, all of which goes to the Japanese Red Cross Society.

Nagoya's favorite 'pyjama pop' duo Lullatone are making all of their albums available on a 'pay what you want' basis, and donating all proceeds to the Japanese Red Cross Society. Download here.

Canadian pianist and composer Martin Mayer may never have played in Japan, but that hasn't stopped him pledging to donate all proceeds for his album Alone to the Canadian Red Cross. Until May 1, via the Apple iTunes store.

The upcoming For Nihon compilation will feature contributions from leading ambient and experimental musicians, including Ryuichi Sakamoto, Max Richter and Biosphere. See here for details.