Actually, the sentence above - the one about asking celebrities to name their favourite songs... it's not entirely true. We originally asked them to name the five Japanese songs they wanted the world to hear. Being arty types, they went about it their own way.
What we're left with is a list of 100 choices, chosen by 20 movers and shakers picked from Japan's cultural landscape. Some of the tracks are damned cool, some are utterly bizarre; all of them represent an aspect of Japan in some way, be it obvious, obscure, obnoxious or obligatory, whether the landscaper intended it to or not. One thing's for sure, however: if you're into your music and you feel like broadening your horizon's a little, then this article is for you.
The songs are linked below each of the judge's biography. As best we could, we've tried to link the songs to currently existing YouTube videos, so that you might get some idea of what our judges are going on about. Occasionally you'll see download links, too, just in case the urge to own overwhelms.
Monsieur Kamayatsu
Musician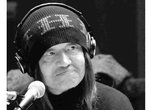 Bitten by the rock'n'roll bug back in the 1950s, by the '60s he'd joined The Spiders. The band released a slew of hit songs, including 'No No Boy', 'Bang Bang' and 'Furi Furi.' In September 2009 he released a new album called Rockin' with the Monsieur with Blues The Butcher, a band including members such as Nagai Hotoke Takashi and Takashi Numazawa.
Monsieur Kamayatsu: Top 5 songs
Keigo Oyamada (Cornelius)
Musician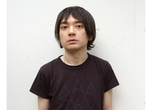 He made his debut with Kenji Ozawa as Flippers Guitar, but it's as a solo artist that he really made his name. You haven't heard of him? Perhaps you know him better by his alias, Cornelius.
Maia Barouh
Musician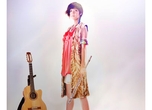 The daughter of Pierre Barouh (a French producer, singer, and poet), and a Tokyo-born mother, music has always been a part of Maia Barouh's life. Her flute and vocal performances are really worth catching, while she is also a talented guitarist, pianist, percussionist and saxophonist.
Takafumi Horie
Businessman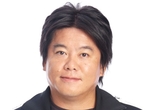 The former CEO of Livedoor, in 2010 he appeared on stage for the first time in a musical play. The play was based on Charles Dickens' Christmas Carol, re-envisioned in a modern setting. He linked the musical play with Niko Niko Doga, a movie streaming system, and led the theater company for the first time as well.
Masamichi Toyama
Businessman and artist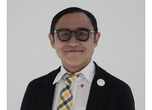 The CEO of Smiles, the company behind prominent Tokyo icons including Soup Stock Tokyo and Pass The Baton, Toyama is also a painter with personal New York exhibitions on his bulging CV.
Fumika Hideshima
Media madam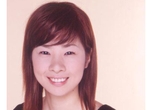 Tokyoites will know her well. Perhaps you've heard her on FM Radio J-WAVE81.3's 'Circus Circus' (Fridays, 4.30pm-8.00pm), or fronting programs such as TV Tokyo's 'Showbiz Countdown' and Nippon Television Network's 'Majotachi No 22 Ji'. She's also involved in movie making, TV commercials, albums, column writing, voice guidance for museums, and as a voice actor for the cartoon series FREEDOM. Surprisingly, she had time to talk to Time Out Tokyo, too.
Masayoshi Yamazaki
Musician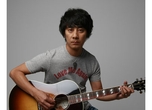 Following success in the 1991 Kitty Film audition, Yamazaki came to Tokyo in 1992 to pursue a music career, signing with a major label three years later. He has been a hugely successful artist ever since, regularly hitting big on the country's Oricon charts.
Masayoshi Yamazaki: Top 5 songs
Keiichiro Shibuya
Musician and creator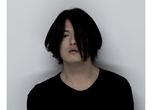 Electro-acoustic composer, head of label ATAK, designer, auteur... Is there no end to this man's talents?

Keiichiro Shibuya: Top 5 songs
Mariko Hamada
Musician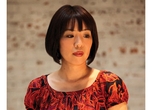 Mariko began her career as a teenager, initially accompanying herself on the piano in bars, clubs, and hotel lounges in Matsue, where she was born. In 1998, she released her first album Mariko. Her original vocal style has attracted a number of vocal, high-profile Japanese supporters - actress Rie Miyazawa is a fan.
Marie Sara
Model and radio presenter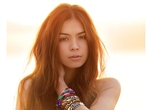 Marie is a fashion model appearing in such magazines as Nicolas, PS, Vivi and Musician. She is also the DJ on radio program Tokyo FM RADIO DRAGON (Monday-Thursday, 7.30pm-9.55pm).

Osamu Suzuki
TV and radio personality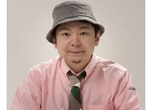 As a university student, Suzuki dreamt of being a TV and radio writer, ultimately achieving his ambition at the tender age of 19. His work includes the hugely popular TV programs, Waratte Iitomo, SMAP×SMAP, and Quiz Presents Variety Q Sama.
Tetsuo Nakanishi
Radio presenter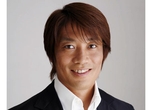 A former soccer player for teams including Nagoya Grampus Eight and Kawasaki Frontale, Tetsuo is currently the voice of Tokyo FM's Kronos programme (Monday-Thursday, 5:00am to 8:30am).
Towa Tei
DJ & artist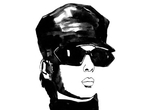 DJ and artist. He made his debut in 1990 on US label, Elektra, as a member of Deee-Lite, and released his first solo album, Future Listening! in 1994. These days he composes music for other singers and writes music for movies and TV commercials. His recent collaborative album, MOTIVATION H compiled by DJ TOWA TEI was a big hit.
Keiichi Ejima
Musician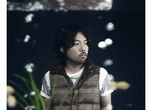 Starting life in Hokkaido's capital, Sapporo, Ejima is now the drummer of Sakanakushon, a rock band that hit big combining folk melodies, club music, and rock. They're also known for their lyrics, often described as melancholic.
Seiichi Nagai
Musician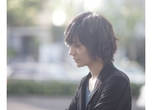 A member of Sōtaisei Riron, Nagai's musical activities include composing for other artists, producing and composing for movies and TV commercials.

Gugi Akiyama
Art director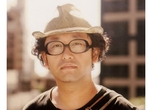 Creative brain behind Parco's commercial 'Isso Bijin Ni (better being beautiful)', Sharp's 'Ecology Class de Ikimasho (let's go on an ecology class)', En Japan's 'Tenshoku Ha Shincho Ni (better being prudent when moving to a new company)', and Kirin's 'Kirin Zero' drink. Unsurprisingly, he has won plenty of prizes, too.
Yoshiaki Yamane
Comedian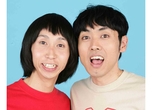 A member of popular comic duo Ungirls, Yamane is a big fan of British music, especially the Beatles and Oasis.
Ryota Nozaki
Musician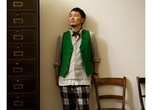 Nozaki is the main man in Jazztronik, a musical collective without any specific members. In addition to his activities as a DJ, he is also a sound producer, a music re-mixer, and a musician.
Kazuyuki Izutsu
Film director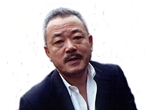 Izutsu began producing movies as a high-school student and, by 1981, had won his first award, receiving the 'New Face' trophy, sponsored by the Japanese Association of Film Directors, for his movie Gaki Teikoku. He has since continued to win prizes, including the Blue Ribbon Best Picture award with his movie Kishiwada Shonen Gurentai in 1996 and the Blue Ribbon Best Picture award with his movie Pacchigi in 2005. His latest movie is Hero Show (2010).
Itaru Hirama
Rock photographer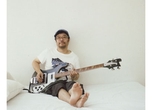 His work includes the Tower Records 'No music, no life' series, magazines such as Rockin' On Japan, Cut and Gekkan Kaze to Rock, as well as CD jackets for various musicians such as Tomoyasu Hotei and Sambomaster.
Translated by Time Out Tokyo Editors