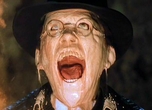 40 | RAIDERS OF THE LOST ARK (1981)
When your task is unleashing the wrath of God, it's nice to have the geniuses at Industrial Light & Magic on your side. Most memorably, Nazis get their faces melted – an uncanny (and disgusting) effect achieved with gelatin head moulds, a high-temperature heat lamp and sped-up cinematography.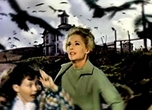 39 | THE BIRDS (1963)
Alfred Hitchcock needed an avian army for his stunning psychological thriller. Disney's Ub Iwerks – codirector of the classic animated short Steamboat Willie – stepped up to the plate, using a patented sodium-vapour process ('yellow screen') to blend the wing-flappers as seamlessly as possible with the onscreen actors.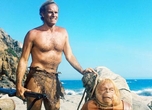 38 | PLANET OF THE APES (1968)
Walking and talking primates? No problem. John Chambers adapted techniques he once used to create artificial eyes, ears and noses for wounded WWII veterans to give actors Roddy McDowall, Kim Hunter and Maurice Evans convincingly simian features. Oscar voters took note and gave him a special award for makeup (though the craft wouldn't get its own category until 1981).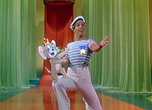 37 | ANCHORS AWEIGH (1945)
Gene Kelly hoofed alongside plenty of fleet-footed actors during his career, but for this musical's show-stopping set piece, he turned to a 'toon: Jerry, of Tom & Jerry fame. Originally, Mickey Mouse was slated to join Kelly before Disney objected; Walt's mascot thus missed out on being part of a historical melding of live-action and animation.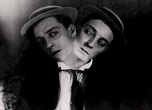 36 | SHERLOCK JR. (1924)
Having literally entered a movie that his character is projecting, Buster Keaton adjusts to new environments (a busy street, a steep mountaintop, a lion-filled jungle) with every interfilm cut. The silent comedian employed a team of assistants to lock down his position in every shot, ensuring that his pose would match when backgrounds were switched; the effect is a seamless piece of slapstick perfection.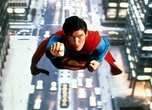 35 | SUPERMAN (1978)
'You'll believe a man can fly,' the tagline promised us and – what do you know? – we did. The behind-the-scenes creative team used all manner of tricks: matte shots, front projection, custom zoom lenses and even good old stunt-rigging (much of it attached to Christopher Reeve himself, not a safety double).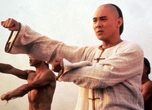 34 | ONCE UPON A TIME IN CHINA (1991)
Using invisible wires to whisk actors through the air had been a wuxia movie staple since the 1960s. But it was Tsui Hark's epic that truly turned 'wire fu' into an art form, with Jet Li's gravity-mocking fight scenes (courtesy of future Crouching Tiger stunt-choreographer Yuen Woo-ping) setting the standard for modern martial-arts screen mayhem.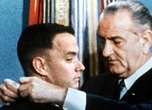 33 | FORREST GUMP (1994)
The running gag of Tom Hanks's holy fool falling into the company of great historical figures was a feat requiring painstaking attention; tools included blue-screen backgrounds, lip and voice artists and rotoscoping. But the frame-by-frame removal of wounded war vet Gary Sinise's legs drew the most gasps.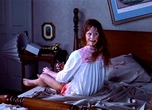 32 | THE EXORCIST (1973)
Everyone remembers Linda Blair vomiting pea soup and doing a 360-degree head-spin. But did you know that elderly Father Merrin was played by a fortysomething actor, Max von Sydow, convincingly aged three decades? It's all thanks to makeup man Dick Smith (and assistant Rick Baker), who made viewers fully believe in effects both shocking and subtle.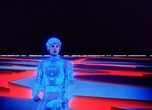 31 | TRON (1982)
Since the movie takes place inside a computer, Disney knew it would have to draw on the most far-thinking special effects available (reportedly to the chagrin of its old-school animators). The result, though dorked up to today's eyes, was a towering milestone in computer–live-action hybridization, the granddaddy of Avatar.