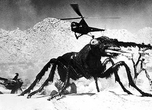 50 | THEM! (1954)
Call it a relic of '50s nuclear hysteria, but these radioactive giant ants still burrow deeply into the hearts of FX fans worldwide. The insects were a creation of gargantuan-size prop work and trick photography; Alien, Aliens and Starship Troopers all owe this movie a huge debt.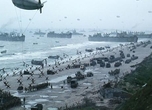 49 | SAVING PRIVATE RYAN (1998)
You'll be seeing a lot of Steven Spielberg on this list – it's worth noting that even in one of his most realistic, historically rooted efforts, the effects were groundbreaking. Digital bullets pierce soldiers underwater and a massive flotilla is rendered off Omaha Beach.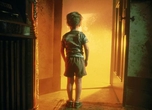 48 | CLOSE ENCOUNTERS OF THE THIRD KIND (1977)
Having teased viewers with mere glimpses of flying saucers for almost two hours, Steven Spielberg finally delivered the goods with a mothership-connection climax that would've made George Clinton envious. Douglas Trumbull designed the mammoth, dazzlingly colourful space vessel, while future ET creator Carlo Rambaldi forever altered notions that all aliens had to be green.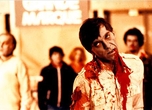 47 | DAWN OF THE DEAD (1978)
Makeup giant Tom Savini made his creative breakthrough with this zombies-in-a-mall masterpiece, a landmark of onscreen bites, bodily decomposition and various other dismemberments (yum!). It's a movie that still inspires film students to break out the fake blood and go undead.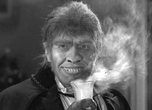 46 | DR. JEKYLL AND MR. HYDE (1932)
For years, no one knew exactly how director Rouben Mamoulian staged the transformation scenes in his adaptation of Robert Louis Stevenson's novel. Even when he revealed that Fredric March's onscreen unleashing of the beast within was achieved with tinted lighting and gradual makeup application, the effect of seeing the good doctor's face change before our eyes was no less terrifying.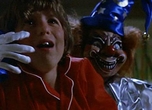 45 | POLTERGEIST (1982)
Ghost stories got a high-tech makeover in this traumatising summer smash, increasingly seen as a critique of American materialism (your TV set will eat you). Production values were lavish, including some early blue-screen work and stunning lighting, but a possessed toy clown remains the unforgettable scare.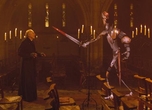 44 | YOUNG SHERLOCK HOLMES (1985)
This pokey Steven Spielberg–produced adventure, which follows Arthur Conan Doyle's detective as a boarding school teen, is notable for having the first CGI character – a sword-wielding knight that emerges from a stained-glass window to scare a priest. Fun fact: Pixar chief John Lasseter designed the striking sire.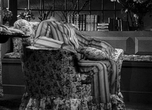 43 | THE INVISIBLE MAN (1933)
How do you make a man disappear? (Not in the Lord Lucan sense.) The effects wizards behind James Whale's classic horror film used everything from wires to body casts to black-velvet suits photographed against dark backgrounds to make audiences believe mad scientist Claude Rains was truly out of sight.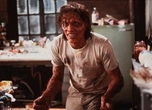 42 | THE FLY (1986)
Chris Walas won an Academy Award for his spectacular creature makeup in David Cronenberg's gut-wrenching horror-romance. It's terrifying to watch star Jeff Goldblum transform from a charmingly goofy scientist to a retching insect. The visceral nature of the sequences led a number of viewers to see the film – which was released during the dawn of the AIDS crisis – as more than just a monster movie.


41 | THE CURIOUS CASE OF BENJAMIN BUTTON (2008)
The burden of aging Brad Pitt backwards was the gauntlet thrown down by this romantic fantasy; wizardly director David Fincher was more than up to the challenge. Digital head-replacement technologies were developed, and it's a mark of the film's success that you care more about the character than the craft.