In Ian Fleming's You Only Live Twice, the Australian spy Dikko Henderson gets a vile hangover drinking Japanese whisky. James Bond, more of a martini man, is amazed that Dikko would even consider drinking that gutrot, saying, 'I can't believe Japanese whisky makes a good foundation for anything.' That neatly sums up the attitude of most foreigners to Japanese whisky for most of its more than 80-year history. In 2001, that all started to change when a 10-year-old Yoichi made by Nikka Whisky won the 'Best of the Best' title at Whisky Magazine's annual awards. Since then, Japan has regularly scooped the top prizes at whisky competitions and has transformed its reputation. The Japanese spirit is spelled the Scottish way – 'whisky' not 'whiskey' – and belongs to the Scottish tradition, tracing its history to an epic journey by Masataka Taketsuru to learn Scotland's distilling secrets in 1919. Take a crash course in Japanese whisky with our guide to the country's distilleries.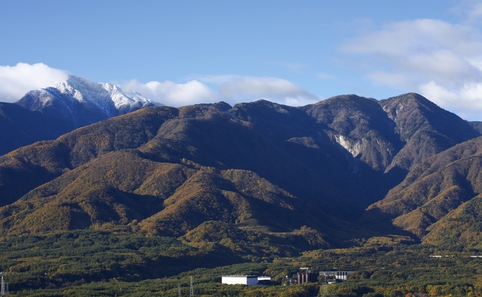 HAKUSHU
Perched in the Southern Japanese Alps, Hakushu is, at over 670 metres (2,200 feet) above sea level, one of the highest whisky distilleries in the world. Opened by Suntory in 1973, it makes clean, playful single malts with sweet fruity flavours often balanced by well controlled peppery or aniseed tastes.

For tour details, visit the Suntory website
Available to buy at amazon.co.jp
YOICHI
Yoichi is Japan's second-oldest distillery. It was built by the founder of Japanese whisky, Taketsuru, when he split from Suntory in 1934 to found Nikka whisky. High up on the north coast of Hokkaido, it spends much of the year deep in snow. Its whiskies are relatively 'masculine', with rich stewed fruit, nutty and coffee notes often balancing the assertiveness.

For tour details, visit the Nikka website
Available to buy at amazon.co.jp
MIYAGIKYO
Nikka Whisky opened its second distillery at Miyagikyo, Miyagi Prefecture in 1969. Taketsuru thought the location, sandwiched between the Hirosegawa and Nikkawagawa rivers and surrounded by mountains, was ideal for whisky-making. Its products are typically softer and milder than Yoichi's.

For tour details, visit the Nikka website
Available to buy at amazon.co.jp
FUJI GOTEMBA
With an iconic location at the foot of Mt Fuji, this Kirin-owned distillery takes its water from rain and melted snow running off the great volcano. Its malts are relatively light and elegantly balanced.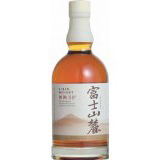 For tour details, visit the Kirin website
Available to buy at amazon.co.jp
CHICHIBU
Having been established in 2008, Chichibu in Saitama Prefecture is a relative newcomer – but that hasn't stopped it from quietly garnering a good reputation among whisky fans. It's no surprise, really – Ichiro Akuto, the owner of this tiny independent craft distillery, is the grandson of the man who founded the now-closed Hanyu distillery.

Chichibu Distillery, 49 Midori Gaoka, Chichibu, Saitama, 04 9462 4601. Public tours are not currently available
Available to buy at amazon.co.jp
WHITE OAK
White Oak is a small independent distillery by the sea in Hyogo prefecture, western Japan, owned by Eigashima Shuzo, a saké and shochu maker. Their single malts have a very mild, rounded flavour.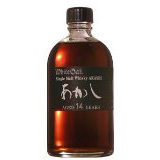 For tour details, visit the Eigashima Shuzo website
Available to buy at amazon.co.jp
YAMAZAKI
Yamazaki is Japan's oldest distillery, built in 1923, at a site famous for its pure water at the confluence of the Katsura, Kizu and Uji rivers, near Kyoto. Its malts often have a delicate fruitiness, with sweet spice, incense, and coconut aromas.

For tour details, visit the Yamazaki website
Available to buy at amazon.co.jp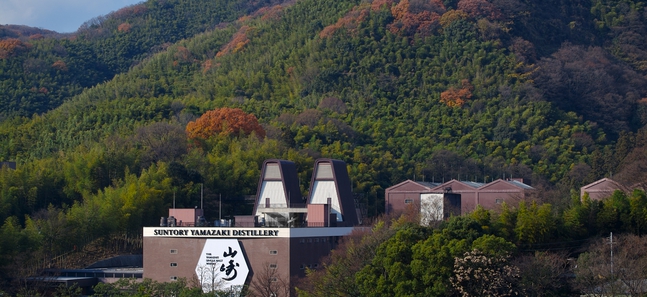 Chris Bunting writes Nonjatta.com, a blog about Japanese whisky, and is the author of Drinking Japan (2011, Tuttle), a guide to Japan's alcohol culture. The original version of this article appeared in Tokyo City Guide (edition 6)