Best makeover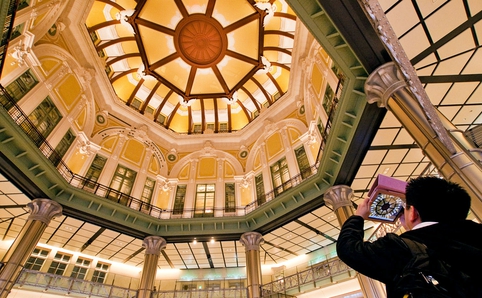 Tokyo Station
Tokyo's default setting is to scrap and rebuild – pull down that tower block, put up something bigger! – but the city's main station demanded a different approach. Originally completed in 1914, the handsome redbrick structure is one of the capital's few surviving examples of Taisho-era architecture, though it took a five-year, ¥50 billion renovation project to restore it to its former glories. The results didn't disappoint: unveiled at the start of October, the freshly overhauled Tokyo Station is a stunner. While other transport hubs ship travelers in and out as quickly as possible, this one has the rare ability to make people stop and stare.
Best new casual restaurant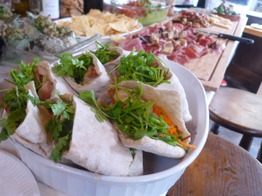 Beard
Some of the biggest successes on the Tokyo dining circuit come from the smallest places. One of the most buzzed-about new openings of 2012 wasn't a flashy new restaurant in Hikarie or the Skytree's Solamachi mall, but a small, casual bistro on the backstreets of Meguro. Beard's owner-chef, Shin Harakawa, set out to replicate the kind of French eateries he frequented during his trips to California, and in doing created the kind of neighbourhood eatery that merits a trip across town. Beard details
Best new fashion destination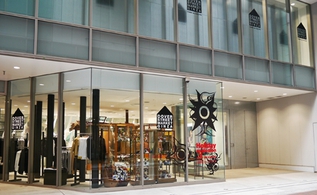 Dover Street Market Ginza
As pundits started to call time on Ginza's reign as the capital of high-end Tokyo fashion, along came Rei Kawabuko to revitalise the 'hood. The Comme des Garcons founder had already scored a big hit in London with her Dover Street Market, an eclectic, cutting-edge store where over 150 brands are curated under one roof. In March, she brought the concept to Tokyo, at a seven-floor shop that can feel more like wandering through an art installation at times. Which is a good thing, incidentally. Dover Street Market Ginza details
Best new what-the-hell-is-this? tourist attraction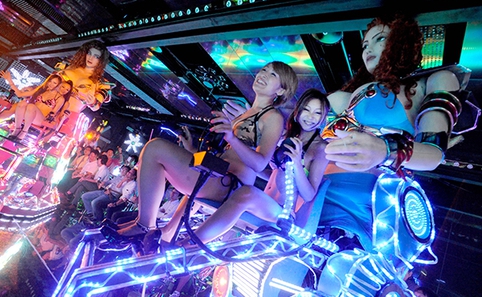 Photo by Kyoichi Tsuzuki

Robot Restaurant
Just when we thought that Tokyo would never yield another novelty restaurant worth boasting about to the folks back home, along came this glorious monstrosity. Decked out at a cost of ¥10 billion, and populated by bikini-clad staff and an array of bizarre humanoids, Robot Restaurant is more steroid-enhanced fairground attraction than modern-day Gundam. It's an essential stop on any tourist itinerary; just don't go for the food – you could get better bentos at the average convenience store.
Read: Tokyo's mind-blowing robot restaurant

Best new café (and bar)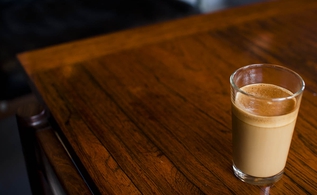 Fuglen
Monocle endorsements are no guarantee of success in Japan, but this Oslo import has proved a real hit in Tokyo. Maybe the capital's cognoscenti looked at these refined Norwegian interlopers and recognised some kindred spirits; it's certainly hard to knock Fuglen's high-end coffees and inventive cocktails, doled out amidst vintage Scandinavian furniture and ornaments that are also up for sale.
Featured in: Tokyo's best bars

Best music festival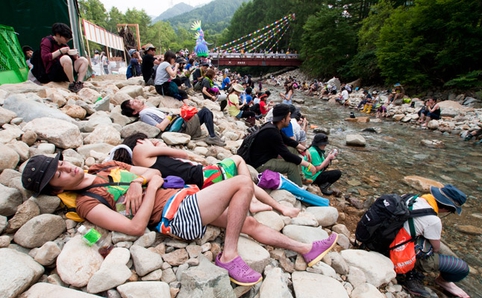 Fuji Rock
On paper, this year's Fuji Rock didn't look like anything particularly special, with a pair of prestige headliners – Radiohead and The Stone Roses – crowning an otherwise undistinguished lineup. But what we hadn't counted on was that once-in-a-decade contingency: three days of glorious, unsullied good weather. Old-timers said they hadn't had it this good since 2002, and the radiant sunshine lent the festival a beatific sheen that made even Sunday's vast crowds feel more bearable. Add memorable performances by Jack White, James Blake, Buddy Guy, Caribou, Onda Vaga and the 'Head themselves, and you had a winning combination.
Read: Live report: Fuji Rock Festival '12

Best album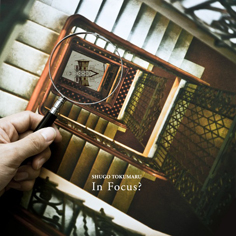 Shugo Tokumaru: In Focus?
With an artist as singular as Shugo Tokumaru, there's always the worry that the magic will eventually run out: that sooner or later, he'll turn into just another multi-instrumentalist indie-pop polymath. Maybe we worry too much. In Focus? is a dazzling, kaleidoscopic album, so dense with ideas that it's almost exhausting to listen to at times.
Read: Best Japanese albums of 2012

Best film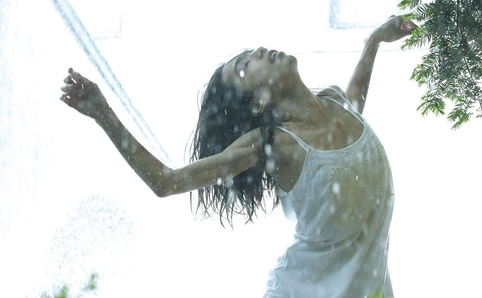 © 2011 SHINYA TSUKAMOTO / KAIJYU THEATER

Kotoko
Some of the most memorable Japanese films in 2012 were also the most hysterical, whether it was Erika Sawajiri having a super-sized supermodel meltdown in Mika Ninagawa's trashy Helter Skelter, or Sion Sono pushing his youthful cast over the edge in the barmy, occasionally brilliant Himizu. But it was Shinya Tsukamoto's Kotoko that left the deepest impression. After making an unconvincing return to his cyber-splatterpunk roots in Tetsuo: The Bullet Man, the director found a different kind of body horror in this story of a single mother's descent into madness. Yet while the style was distinctively Tsukamoto, the soul of the film belonged to Cocco. Drawing on her own personal experiences, the elfin singer-songwriter turned in an extraordinarily raw, committed and human performance that drew inevitable comparisons to Bjork in Dancer in the Dark – not so much out of journalistic laziness as because it was hard to find any other point of reference.
Best art event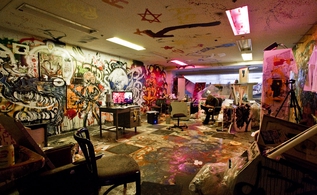 Trans Arts Tokyo
We facetiously described it as 'Die Hard for the community art scene', and it would've taken the stamina of John McClane to get through all of Trans Arts Tokyo in one viewing. This orchestrated takeover of the soon-to-be-demolished Tokyo Denki University building in Kanda sprawled across 19 floors, with exhibits, installations and happenings ranging from graphic design to fashion to air-guitar workshops. It was a chaotic, inevitably hit-and-miss affair that nonetheless made for an enormously satisfying whole. After the disappointing Roppongi Art Night, here was a populist art event that really delivered.

Best celebrity breakthrough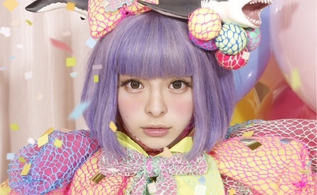 Kyary Pamyu Pamyu
While it's always nice to see someone you've supported do well, even we were surprised by the speed and scale of Kyary Pamyu Pamyu's rise to fame. Back when we interviewed her in August last year, we wondered if her appeal might falter once the novelty of 'PonPonPon' had worn off. But then came the variety show performances, the surprisingly good debut album, the GU ad campaign, the Budokan gig… With an international tour scheduled at the start of 2013, it looks like this audaciously attired fashion starlet has nowhere to go but up.
Read: Kyary Pamyu Pamyu announces details of international tour

Best new bakery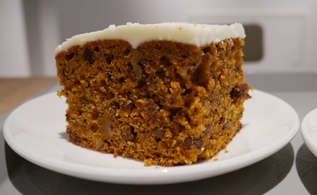 Hudson Market Bakers
It only took a glance at the countertop display case – crammed with generous hunks of carrot cake, caramel pecan blondies, cherry cranberry buckle, chocolate brownies and more – to know that this New York-style bakery was the real deal. Owner Homare Otsubo spent nearly a decade living in the Big Apple, and Hudson Market Bakers does a grand job of replicating that Downtown feel in the middle of Azabu-Juban. Hudson Market Bakers details
Best anime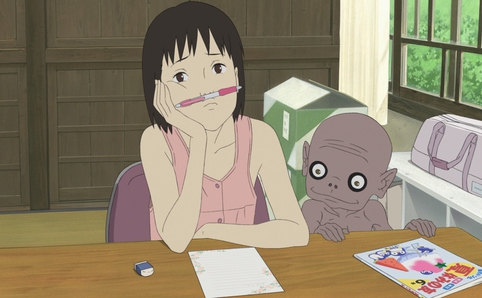 © 2012『ももへの手紙』製作委員会

A Letter to Momo
It took Hiroyuki Okiura over a decade to follow up on his promising directorial debut, Jin-Roh: The Wolf Brigade, and A Letter to Momo was a very different beast. There was a strong whiff of Studio Ghibli in this tale of a girl coming to terms with her father's recent death, with the help (and hindrance) of a trio of imps. However, the model wasn't Hayao Miyazaki's sepia-tinted fantasies, but the more grounded human dramas of Isao Takahata; for what was ostensibly a kid's film (and a very good one, at that), Momo wielded a powerful emotional punch.
Best new idol group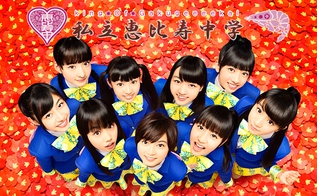 Shiritsu Ebisu Chugaku
This was the year in which idol pop stopped being everybody's dirty secret, as trendy indie kids embraced the likes of Momoiro Clover Z and BiS, and even AKB48 finally released a song that was actually good. Predictably, there's been a plague of new idol groups, among which Shiritsu Ebisu Chugaku really stood out: boasting all the energy of Momokuro (with whom they share a producer, Kenichi Maeyamada), and a scrappy amateurishness that makes even AKB look slick in comparison. By the time they shared a stage with US avant-pop weirdos Deerhoof in October, it was clear that 'Ebichu' were the new name to watch.
Best new salon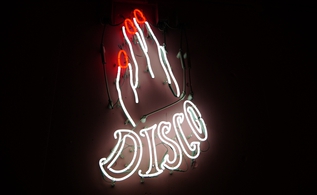 Disco
The majority of what passes for nail art in Tokyo starts to looks very wan indeed after you've encountered the work of Nagisa Kaneko. The owner of Shibuya's new Disco salon acts like a graffiti artist working in miniature, using gels to create detailed illustrations and more abstract designs, where the only limit seems to be her imagination… and her customer's budget. Read more
Best new band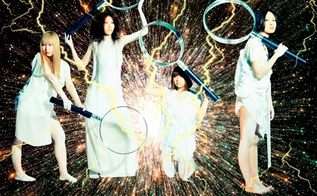 Akai Ko-en
When EMI held its annual EMI Rocks festival at the start of the year, the reports were pretty much unanimous: established acts including Tokyo Jihen, 9mm Parabellum Bullet and Miyavi had been bested by a quartet of female rockers, some of them still in their teens. Akai Ko-en seemed destined for something big, especially after their two mini-albums proved that they could juggle pop hooks with ambitious song structures more redolent of post-rock. But then it all came to a halt: in October, the band announced that they'd be going on hiatus due to guitarist and leader Maisa Tsuno's poor health. Hopefully that won't be the last we hear of Akai Ko-en – the J-rock scene was just starting to get interesting again.
Best new TV antenna

Tokyo Skytree
It's very big. Well done.
By Time Out Tokyo Editors